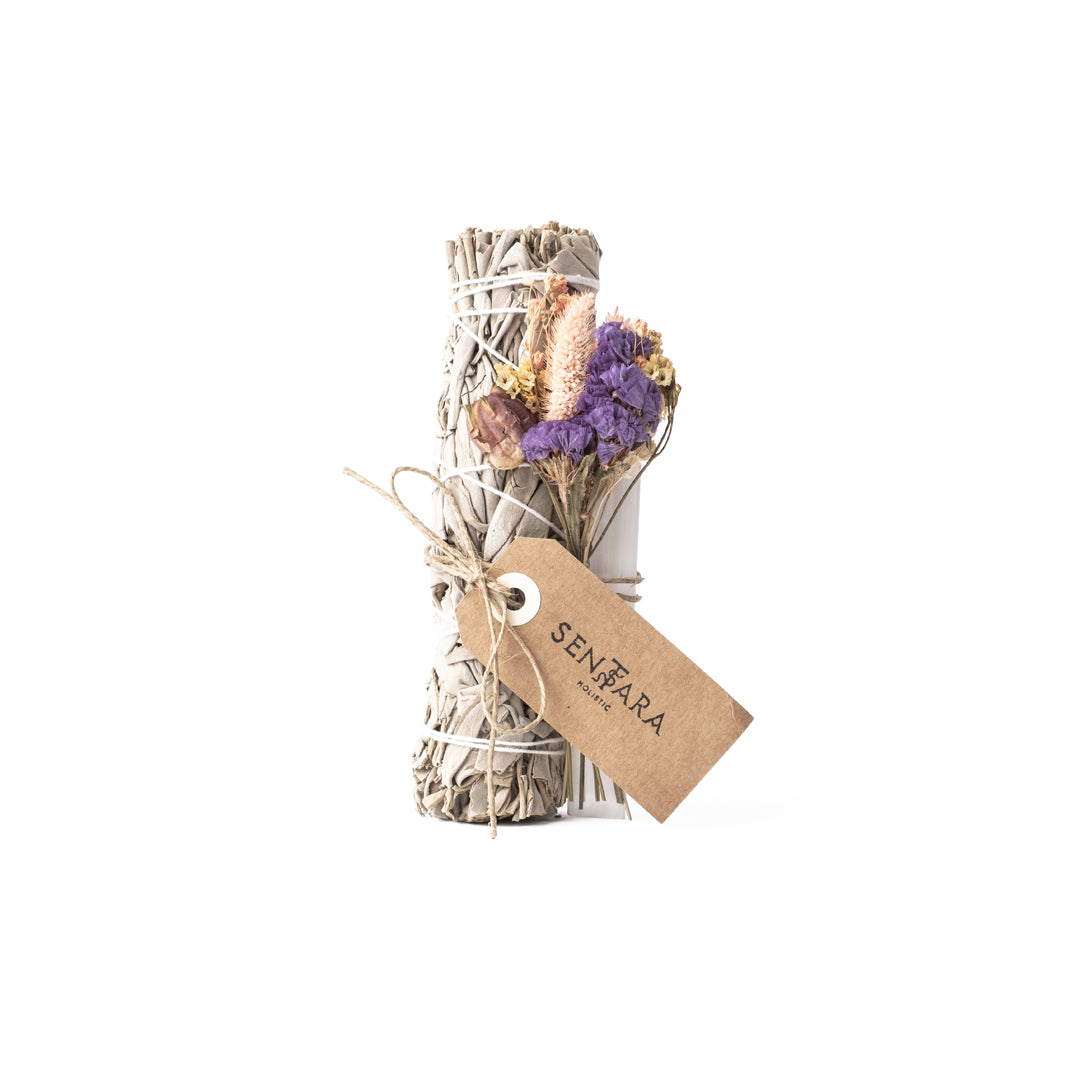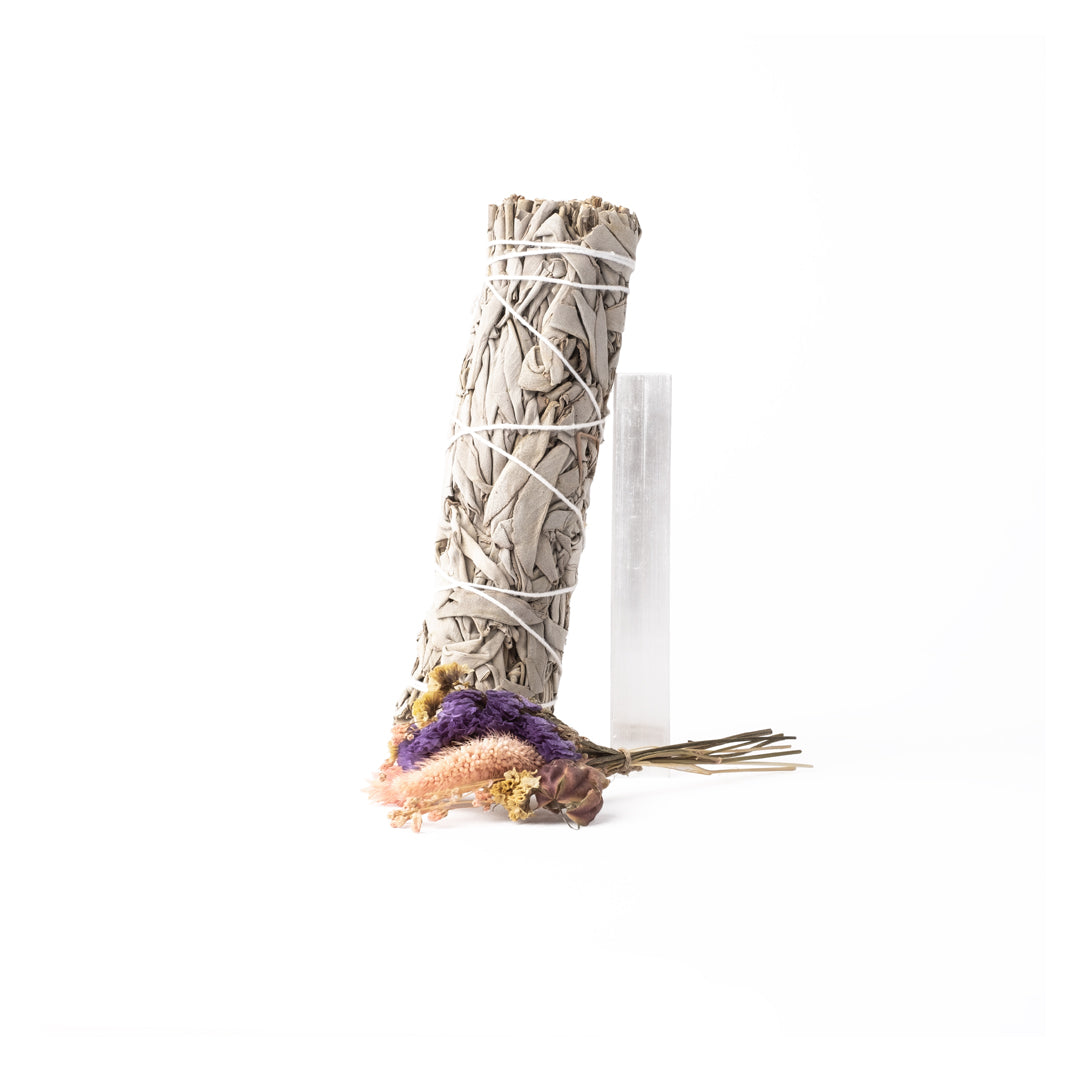 Fumigation stick- Sage, Selenite and dried flowers
SENTARA HOLISTIC
Sage, selenite and dried flowers to connect and purify:
Selenite is a stone of sweetness and harmony. It purifies the ambient air and the bad waves that stagnate in a house or place. It promotes relaxation, dissolves emotional knots and helps create space in your heart to better connect. The sage stick purifies your environment and your mind. This plant inspires peace and harmony thanks to its relaxing and antiseptic properties. This sacred plant promotes relaxation and meditation.
Light a candle. Place the incense in the flame and let it take. Then blow it out to get the divine white smoke.