Ambassadors!
Created by Mélanie Hyunh, Holidermie is a French brand that offers a global vision of beauty. Facial treatments coupled with food supplements adapted to each problem: hydration, anti-aging, imperfections...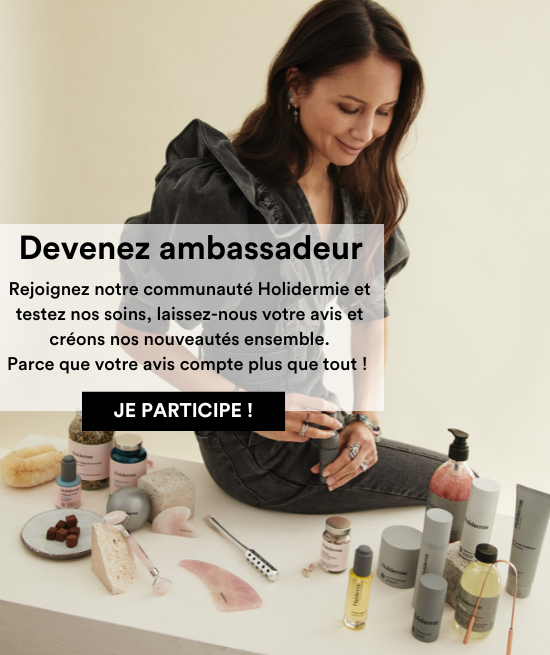 Why become a Holidermie ambassador?
✨ Your reviews are very important to us and help us improve our skincare products.
✨ They also enable other consumers to choose the products that best suit their skin type.
Becoming an Ambassador, how does it work?

Apply easily online!


We select the profiles that have the most affinity with the proposed product. Each application is carefully studied.

Receive the product at your home


Receive the product directly at home, along with instructions for use. These instructions will help you to use the product in the most effective way.

Try out the product in a generous size


Efficacy, sensoriality, design, packaging... It's up to you to rate each aspect of the product according to your own criteria. Authenticity and trust are a must!
Share your experience


Be authentic and transparent when sharing your experience. Remember: it's your feedback that guides consumers and helps us create the best product !
Your opinion matters to us, we're listening!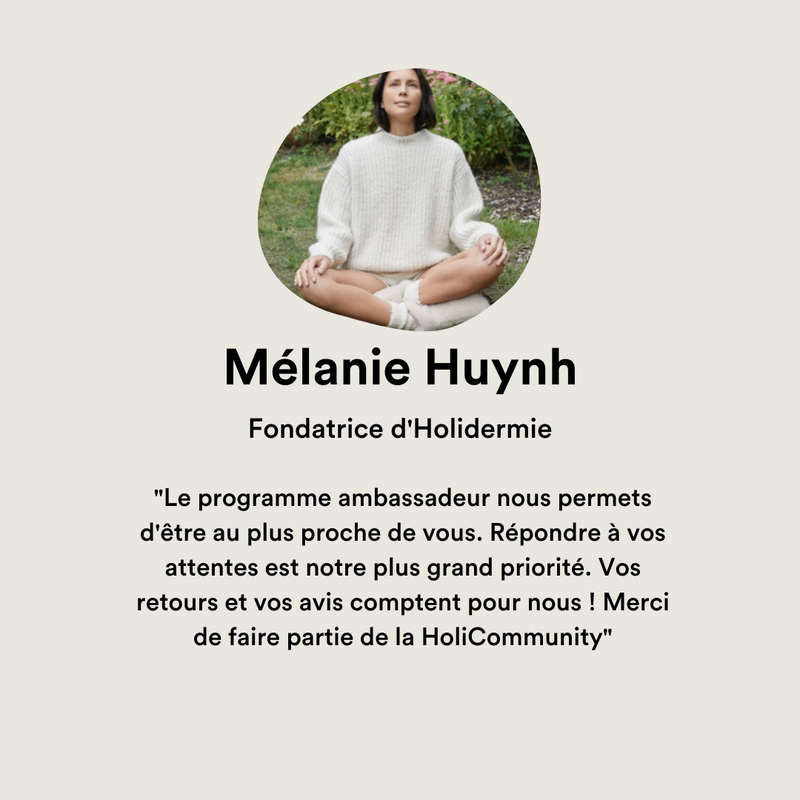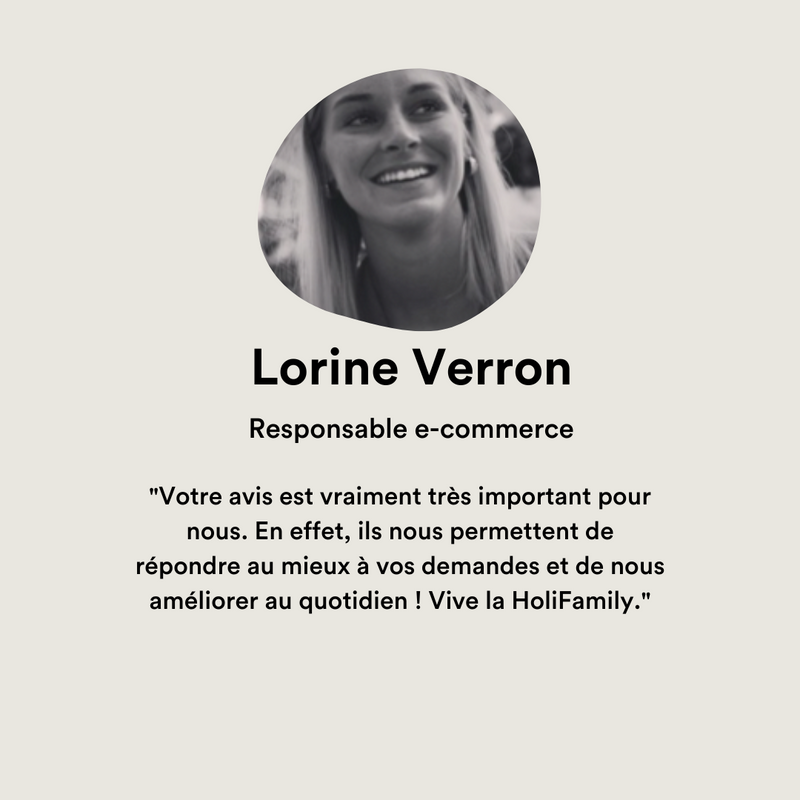 « Holistic care is the new skincare»