HoliGlow x Aurelia Del Sol
Discover in video our exclusive HoliGlow protocol aimed at revealing the radiance of the face, finding a defined oval, soothed features and a perfectly unified complexion that catches the light.
HoliGlow Protocol
Which zones?
The whole face and neck to drain the lymph and recover a lasting radiance.
When?
As often as possible: in the morning, in the evening, at the weekend...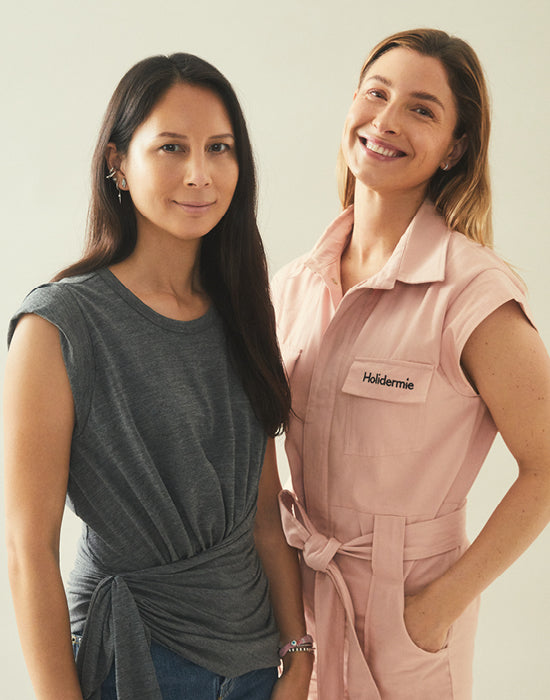 Exclusive Here Comes Del Sol creation for Holidaymie
Holidermie has teamed up with Aurélia Del Sol to create an exclusive treatment protocol for the HoliGlow range. A collaboration born from the personal relationship between Mélanie Huynh, Founder of Holidermie and Aurélia Del Sol, Facialist and Creator of Face Soul Yoga.

They have long shared the same philosophy of Inside & Out well-being, the same passion for yoga and for natural and holistic beauty methods such as face yoga. A connection that naturally led to the joint creation of the Gua Sha HoliGlow × Here Comes Del Sol with a dedicated self-massage protocol.

A holistic, gentle and effective method that combines facial movements, self-massage, acupressure and breathing. A 100% natural protocol that works on the harmony of mind and body through simple, precise and targeted gestures.


The benefits of facial yoga

Sculpt the face
Refine the oval of the face, the cheekbones, tone the cheeks, smooth the forehead.

Prevent wrinkles
Reduce deep furrows, stimulate collagen production to firm the skin.

Relax the features
Deeply relax the 43 muscles of the face, release tension and drain the lymph.

Calm the mind
Massage with full awareness for a meditative effect, to brighten your day or gently welcome the nigh
The HoliGlow Set
Composed of a White Jade Gua Sha and an Illuminating Face Oil, this duo has been specifically designed for a self-massage ritual that awakens the skin with a new radiance.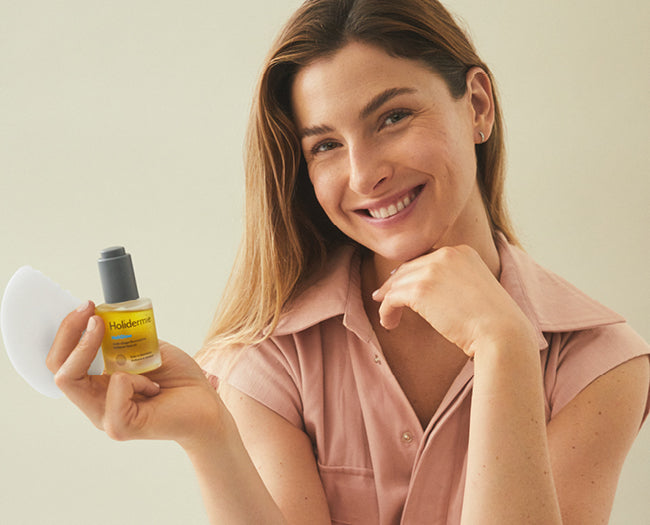 Illuminating face oil
HoliGlow Face Oil is the perfect ally for a radiant complexion that is perfectly protected from dehydration: Organic Hemp Oil revitalizes, Camellia Oil moisturizes and Buriti Oil preserves elasticity while boosting the healthy glow effect.

Place 3 to 5 drops between your palms, warm gently and apply to the face and neck.

Discover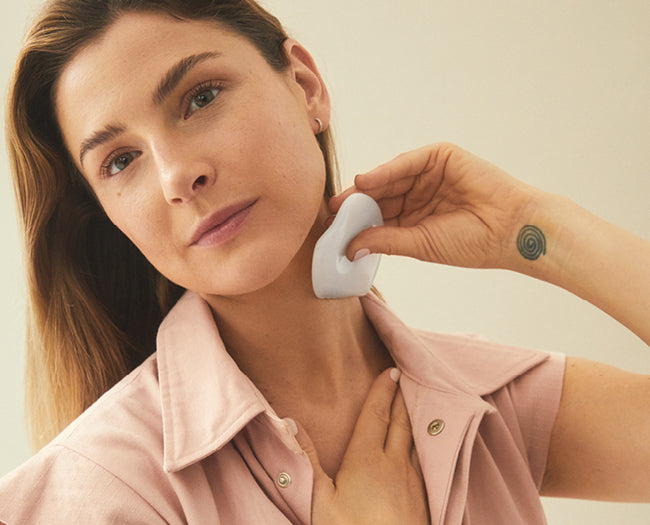 The Gua Sha face in white jade
The multifaceted and multifunctional Gua Sha HoliGlow is made of natural white Jade stone. Synonymous with wisdom and purity, White Jade harmonises, balances and decongests the skin.

On a spiritual level, White Jade brings clarity of mind and removes negative thoughts.

Discover