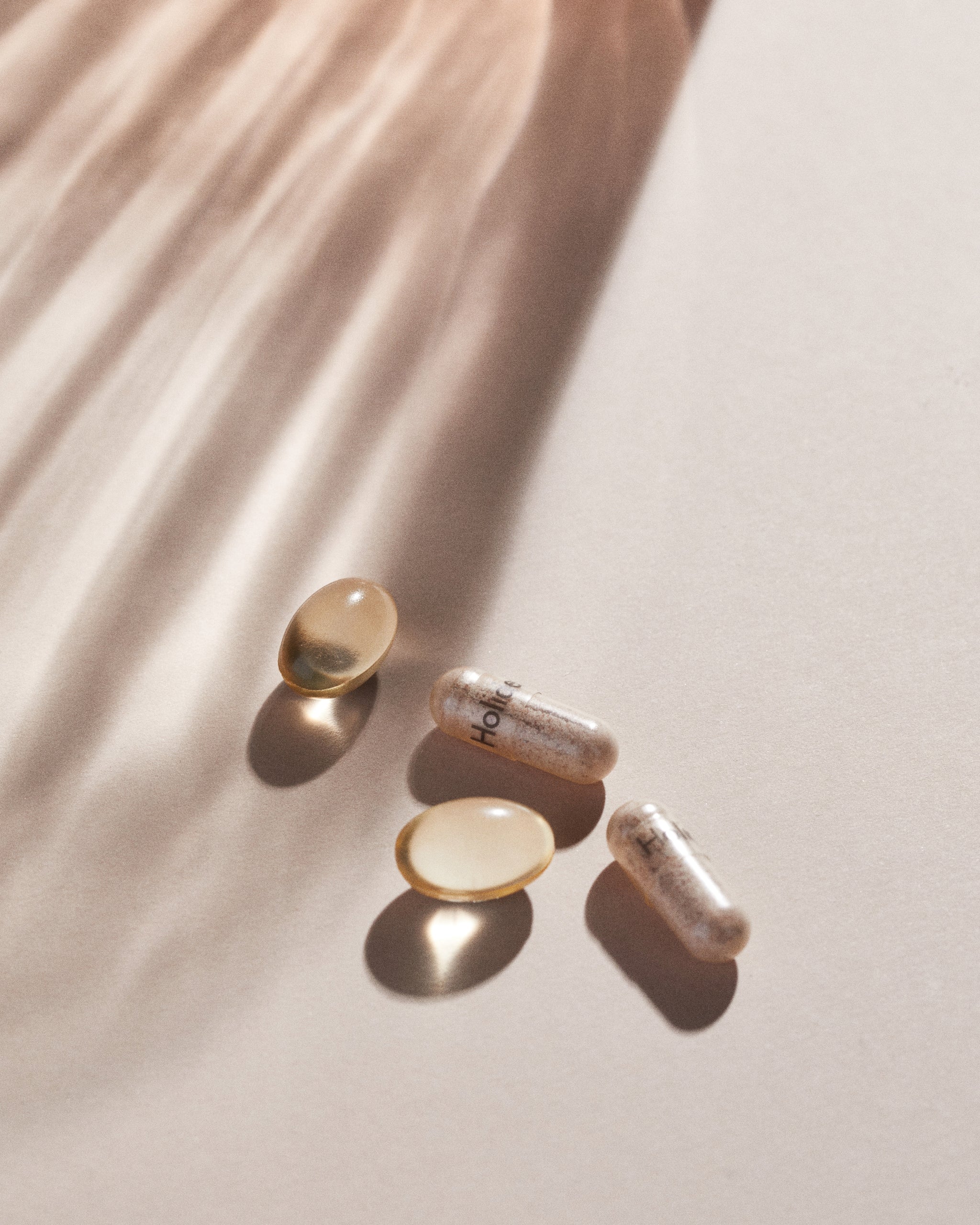 OMEGA-3 Booster
BALANCE, PRESERVE & NOURISH
"Elasticity booster"
The OMEGA-3 Booster is a food supplement enriched with essential fatty acids of plant origin, formulated to reduce inflammatory conditions and bring elasticity and suppleness to the skin.
Its formula works in perfect synergy with the following main Complexes:
- the ANTI-AGING Complex, to limit inflammation and cellular aging
- the PRO-FIRMING Complex, to preserve the quality of cell membranes
- the PRO-HYDRATING Complex, for an ideal hydrolipidic balance (fat/water)
Instructions for use:
1 capsule per day, ideally in the morning, at the sametime as your main Complex.
Recommended duration of use:
Minimum 30 days and ideally 3 months for visibleeffects. Do not exceed the recommended daily dose. Food supplements cannot be used as a substitute for a varied and balanced diet and a healthy lifestyle. Keep out of reach of young children. Food supplement of substances for nutritional or physiological purposes.
Precautions for use:
Not recommended for children and adolescents. Pregnantor breastfeeding women must contact a health professional before any supplementation. Excessive consumption may introduce laxative effects.

Ingredient: Oil extracted from the microalga Schizochytrium sp., modified starch, gelling agent : carrageenan (E407), firming agent: glycerol(E422), vegetable oils, antioxidants: extract rich in tocopherols (E306), ascorbyl palmitate (E304 (i)), acidity regulator: sodium carbonate (E500 (i)).
Core assets
OMEGA 3 They contribute to maintaining the elasticity and hydration of the skin. They help fight inflammation.
See nutritional information
Hide nutritional information
1 mois de traitement...
Encore un peu tôt pour évaluer les résultats….
1 mois de traitement...
Encore un peu tôt pour évaluer les résultats….