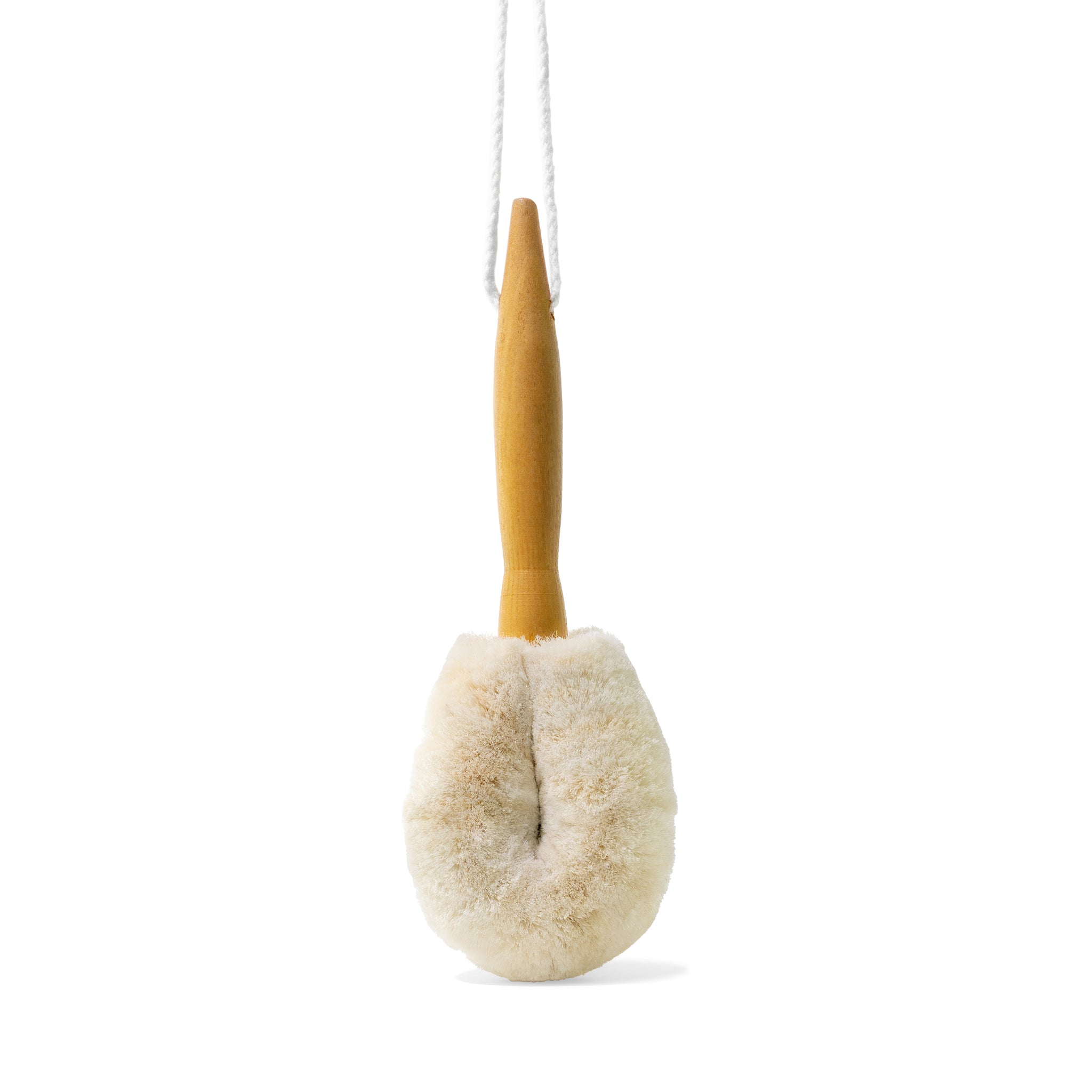 Mini body brush - Sensitive skin
DRAINS, STIMULATES & SMOOTHES
"Here comes the summer... It's now or never!"
Made with great care by a community of women in Sri Lanka, this Mini Brush has been specially designed for smaller, more sensitive areas of the body (underarms and bikini line). Thanks to its gentle exfoliating action, it helps to reduce hair regrowth and ingrowing hairs to keep the skin perfectly healthy.
RESULTS :
• pores are opened
• underarm and bikini areas remain perfectly smooth and flawless
Use only on dry skin.
On clean, dry skin, use gentle circular motions under your arms and in your bikini area, once or twice a week (more if your skin tolerates it). Always remember to moisturise these smaller areas after brushing.
Do not apply deodorant immediately after brushing.
Do not brush damaged, irritated, inflamed or reddened skin (cuts, scratches, lesions, wounds, burns, sunburns), or recently vaccinated areas.
Not recommended for people with skin cancer.
• Natural jute fibre and 100% cotton cord
• Alstonia macrophylla wooden handle
• 100% plant-based, natural and biodegradable, 0% plastic
Jute is a natural plant-based material that is biodegradable and recyclable. Derived from the plant's stem (Corchorus capsularis), this soft fibre is mainly grown in South Asia due to its warm and humid climate. The production of this plant is a major contributor to the local economy and provides a living for a quarter of the local population.
Maintenance tips
Thanks to its 100% natural composition, the SOFT Body Brush is long-lasting.
To clean and maintain your brush, we recommend that you wash it with soapy water and then rinse it with clean water. Then wring out/shake your brush well to remove excess water before hanging it in a dry, ventilated area to dry.