The Founder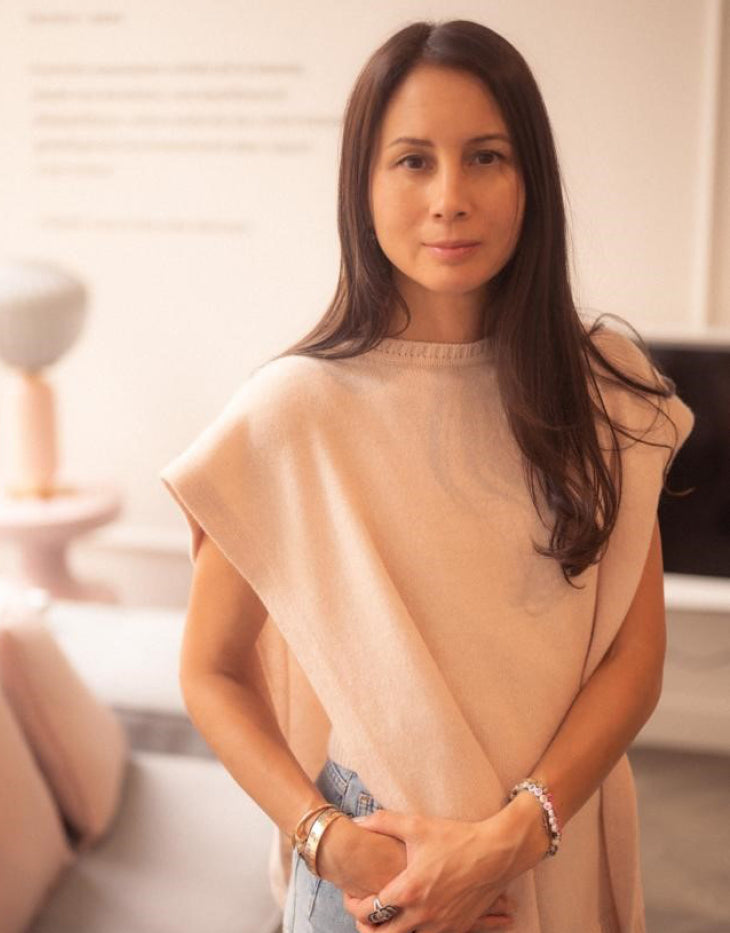 Mélanie Huynh
Melanie Huynh was born in Paris to a French mother and a Chinese father. Passionate about beauty and fashion from a young age, she spent her adolescence nourished by the "way of life" of the top models and icons of the 90s, who embodied powerful femininity and a healthy lifestyle with sports as their ally.

She started her career at Vogue France, where she worked for almost 10 years on beauty and fashion editorials.

Today, she continues her work as a stylist as a Consultant for special projects but now devotes the majority of her time to the family group Aera Nova, of which she is a Co-Founder with her sister Amélie Huynh. The group includes her company Holidermie and Château Malromé. Being naturally disciplined, she takes care of her diet, is interested in beauty as a whole, and explores various well-being techniques that incorporate both physical and mental health: Yoga, meditation, mindfulness, energy healing, and more. As an extension of her healthy lifestyle, she decided to launch her own holistic beauty brand in 2019: Holidermie.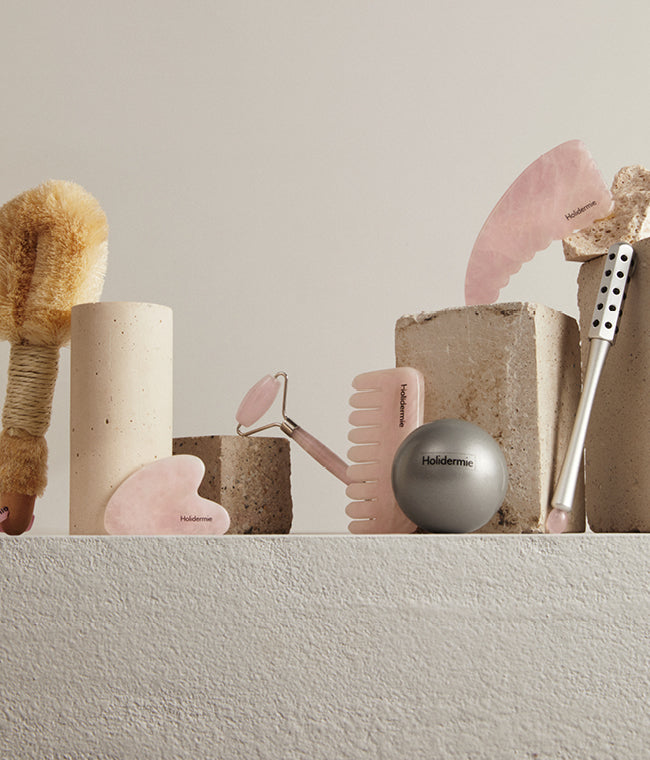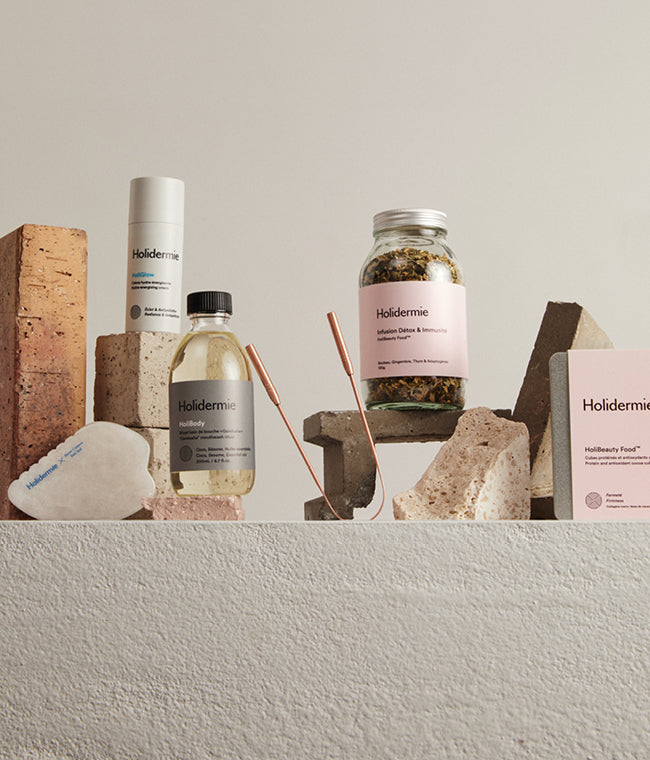 " Beauty is a wonderful discipline "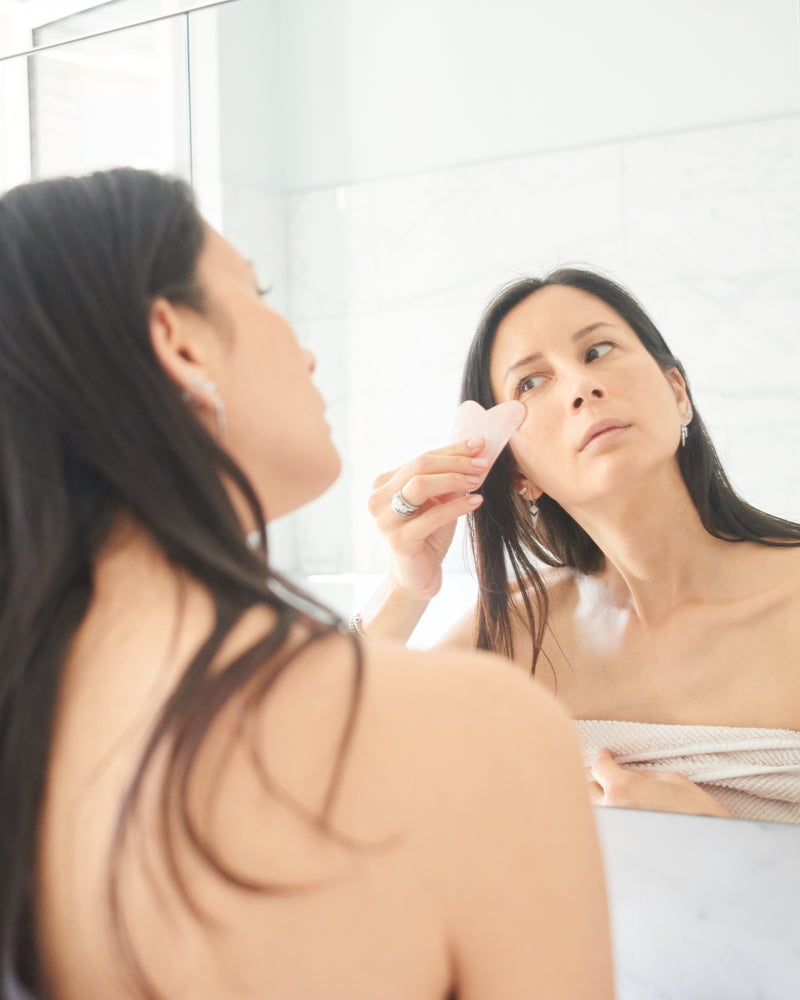 Holidermie was born from Mélanie's desire to share her holistic experiences gained during travels to California, Australia, and Asia, as well as her beauty rituals acquired over 20 years in the company of the most cutting-edge and visionary experts. Her family's cultural background, which relies on Chinese medicine for preventive care (rather than solely treating ailments as in Western medicine), also played a significant role in inspiring her. Exposed to external oxidative stress due to her urban lifestyle, Mélanie has always been sensitive to her skin's health and personal well-being. She dreamt of a cosmetics line that would act on all levels, Inside&Out, firmly convinced that only a comprehensive approach could visibly affect both the body and the mind. Her interactions with leading specialists, including doctors, naturopaths, nutritionists, makeup artists, coaches, yogis, and facialists, inspired, nourished, and brought her vision to life. In 2013, her family acquired Château Malromé, a vineyard in Bordeaux. It provided her with one of the most antioxidant-rich assets: grape berries. This served as a beautiful starting point for her concept of a clean, 100% made in France brand, ensuring optimal traceability.
These ideas took shape when, in 2016, a conversation with her childhood friend, Dr. Jérôme Paris, a facial rejuvenation specialist surgeon, inspired her to conceive and formulate the Inside&Out product line she had dreamt of. Today, he ensures the safety of the brand's treatments and conducts satisfaction and efficacy tests.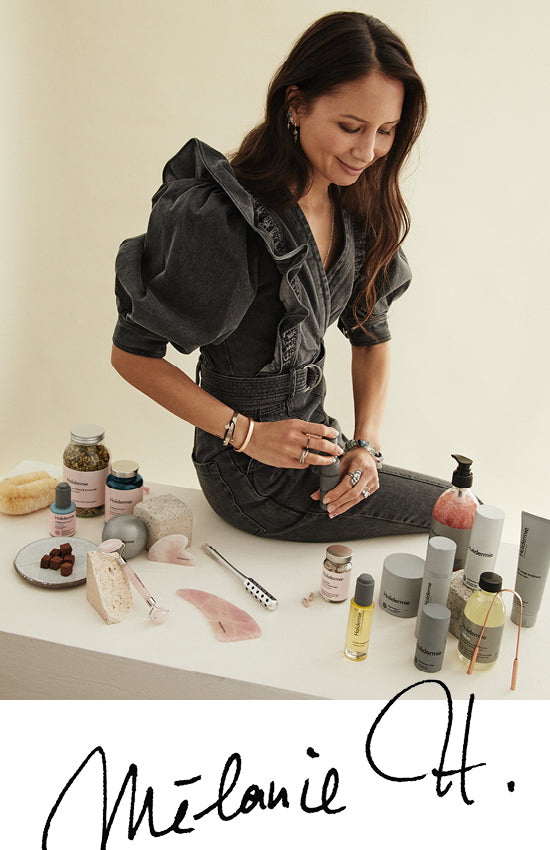 Melanie is a woman committed to the cause of women's empowerment. She incorporates this cause into her daily life, actively participates in charitable endeavors, and takes concrete actions to support female entrepreneurship and shine a light on young creators. She notably supports "La Maison des Femmes de St Denis" and "Toutes à l'école" by sponsoring (along with the Aera Nova group) a class at the Happy Chandara school in Cambodia, founded in 2016 by Tina Kieffer to provide education to young girls from disadvantaged neighborhoods while helping them improve their living conditions. This project holds special significance for Melanie due to her family ties to the country through her father's origin. The commitment to the cause of women is also naturally evident within her company, which is composed of more than 85% women. Melanie enjoys sharing her energy, values, and passion with them. Her leadership is based on her instincts and intuitions, shared with her sister Amélie, who advises her and with whom she exchanges ideas on strategic choices and the challenges they face. Melanie is also part of Band of Sisters, an association that brings together female entrepreneurs: a network of inspiring women who have built their projects and brands largely on their own. Supporting young creators is of great importance to this passionate woman, and she loves backing them through various projects, such as the HoliMarket launched at Le Bon Marché Rive Gauche last September. Many French brands were invited to showcase their creations and French craftsmanship.