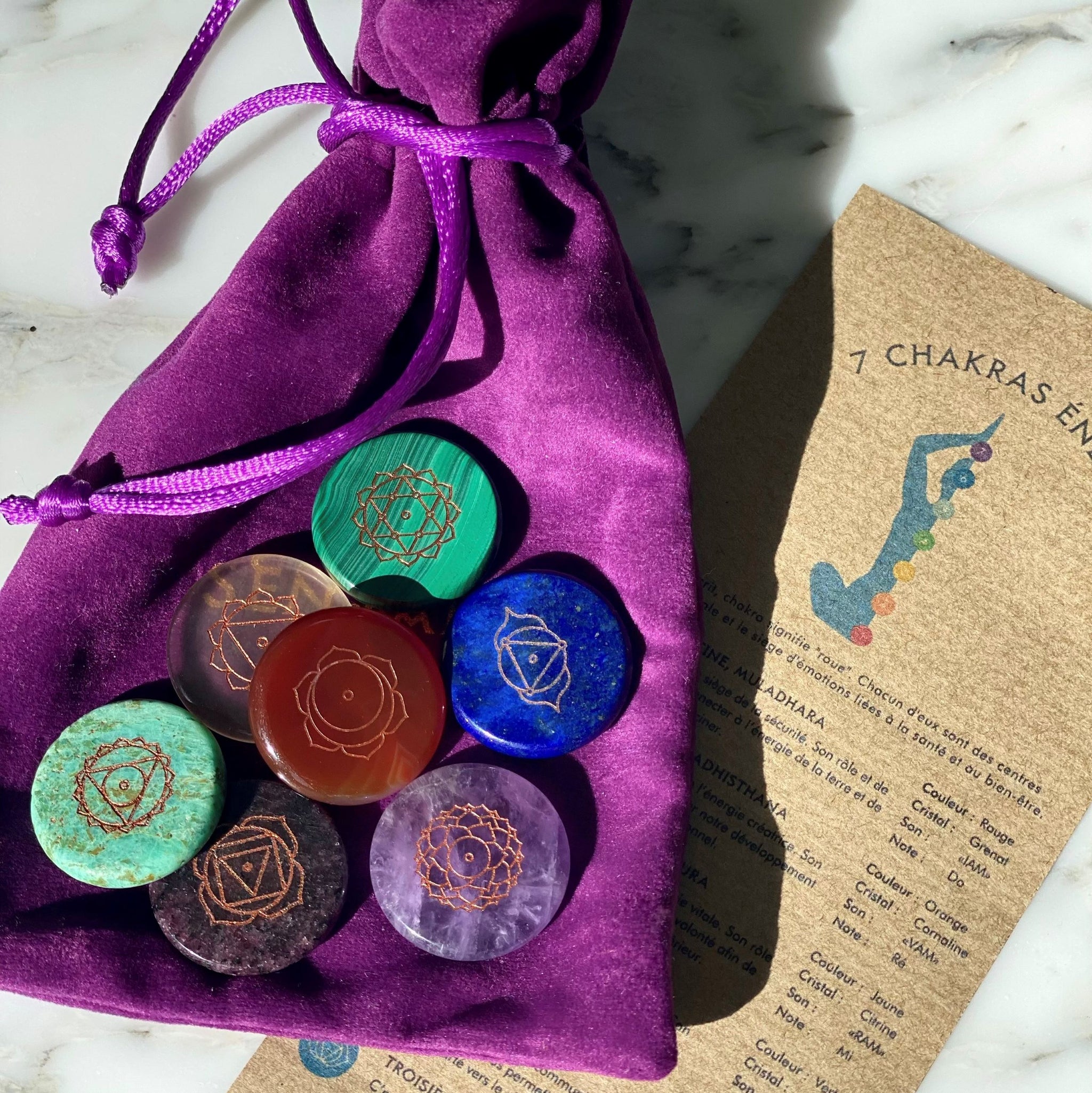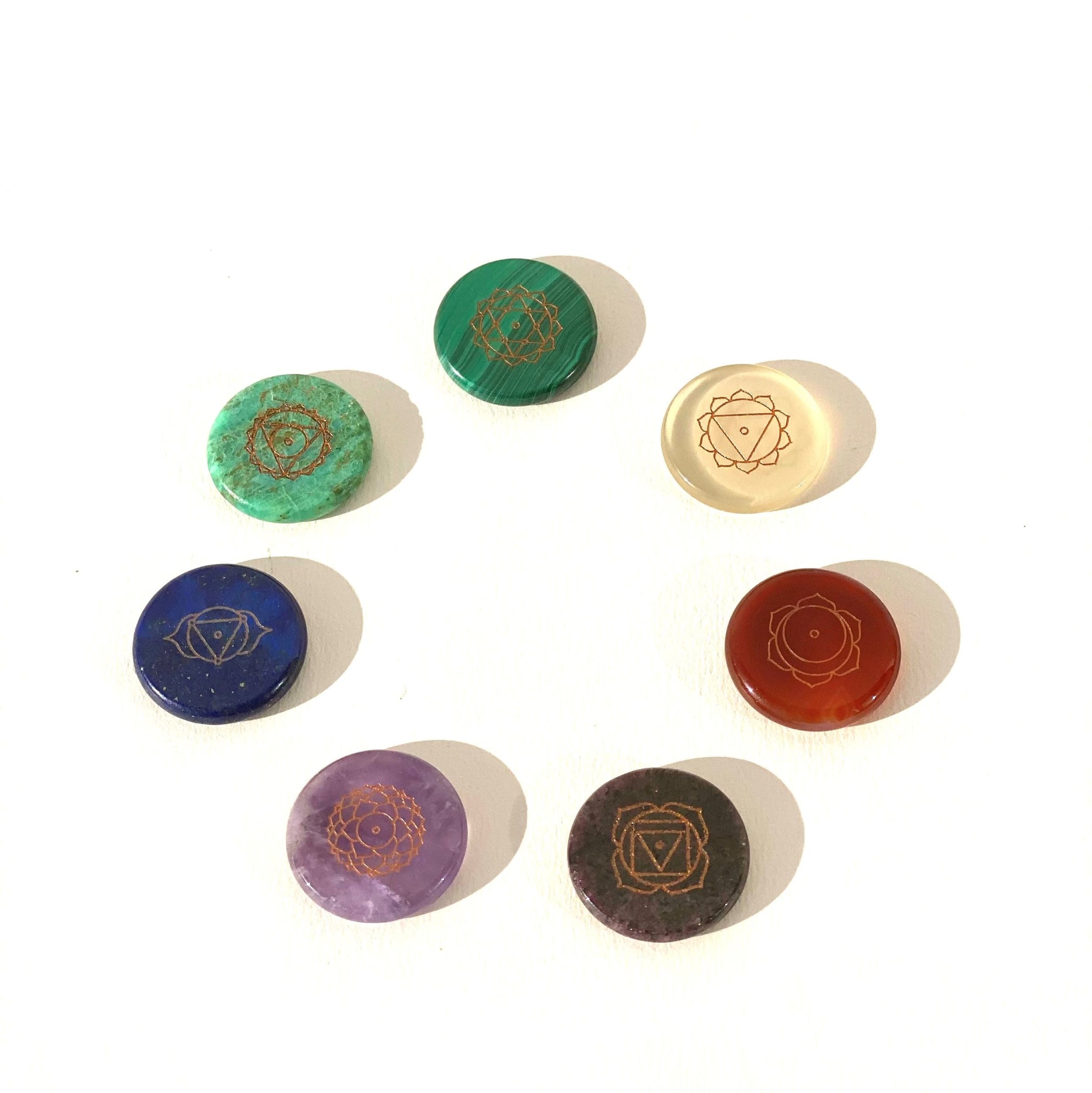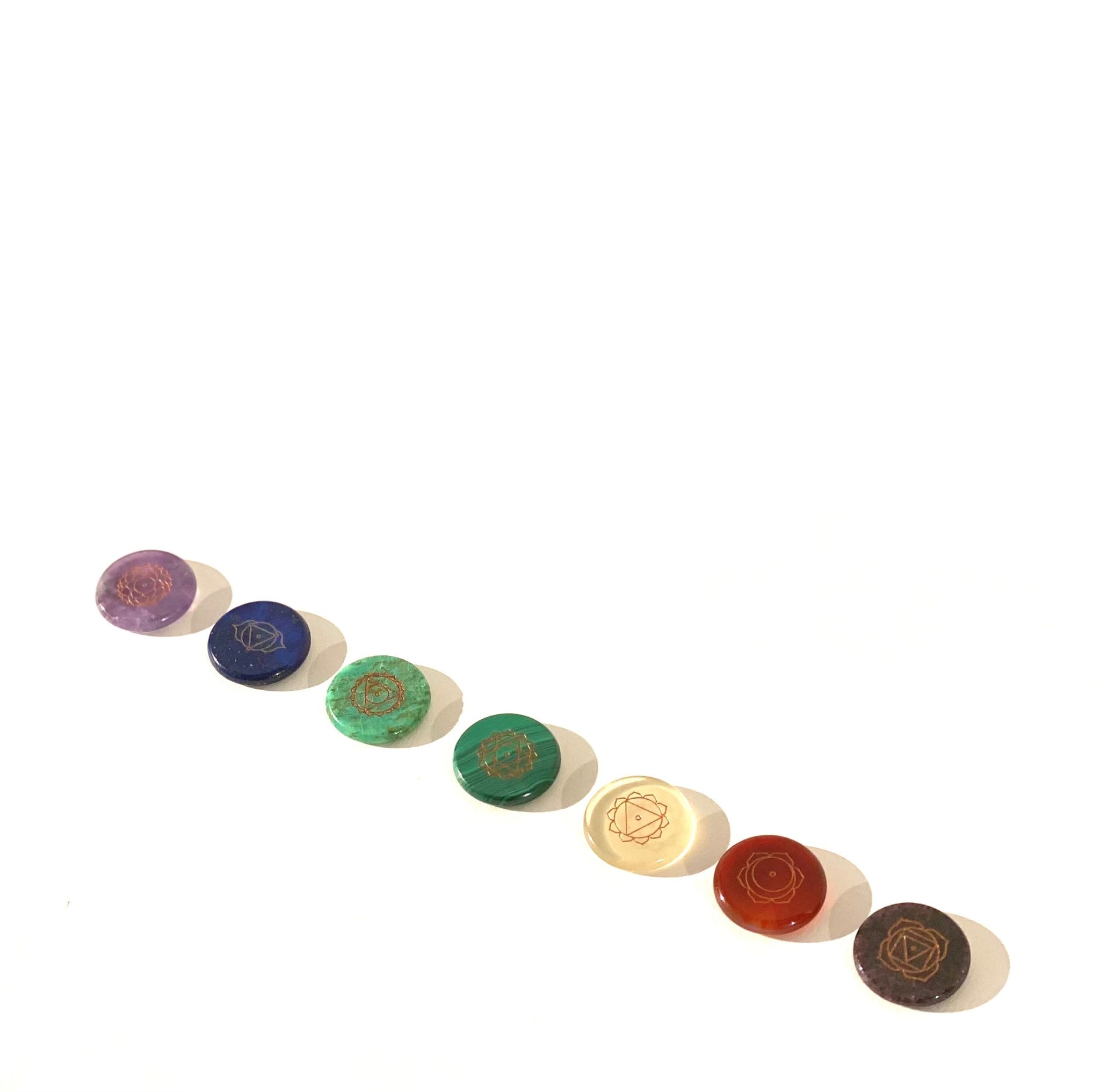 Crystals- Kit 7 Chakras Energy
SENTARA HOLISTIC
Strengthen your metabolism and vitality by working with these natural minerals during your meditations.The word Chakra comes from Sanskrit which means "Wheel". Chakras are energy points where the vital force moves. This spinning energy has 7 main centers in your body located along your spine from the Sacrum to the top of your skull. Each of them has an energetic and emotional role necessary for your balance and well-being.
Muladhara (Root Chakra - "I am"): Garnet
Svadhistana (Sacral Chakra - "I smell"): Carnelian
Manipura (Solar Plexus - "I want"): Citrine
Anahata (Heart Chakra - "I love"): Malachite
Vishudda (Throat Chakra - "I speak"): Crysocolle
Ajna (Third Eye - "I see"): Lapiz Azuli
Sahasrara (Crown Chakra - "I know"): Amethyst
To clean your crystals, you can pass them lightly under water or use a lightly soaked cloth and dry them well..
You can also clean them energetically with the smoke of Sacred Sage or Palo Santo.
To recharge them in positive energies, place your crystals either under the rays of the full moon all night or a few hours under the rays of the sun so as not to alter their colors.