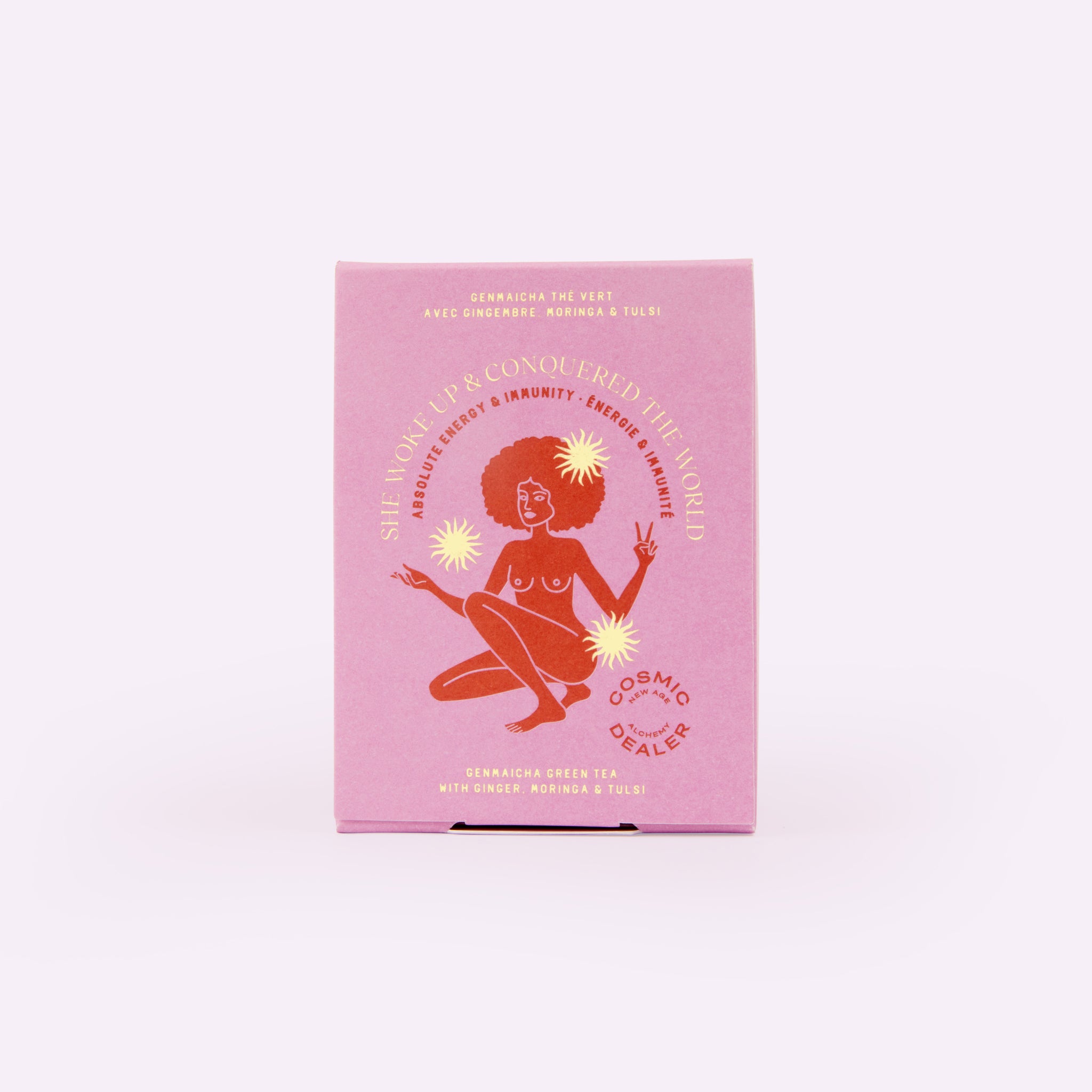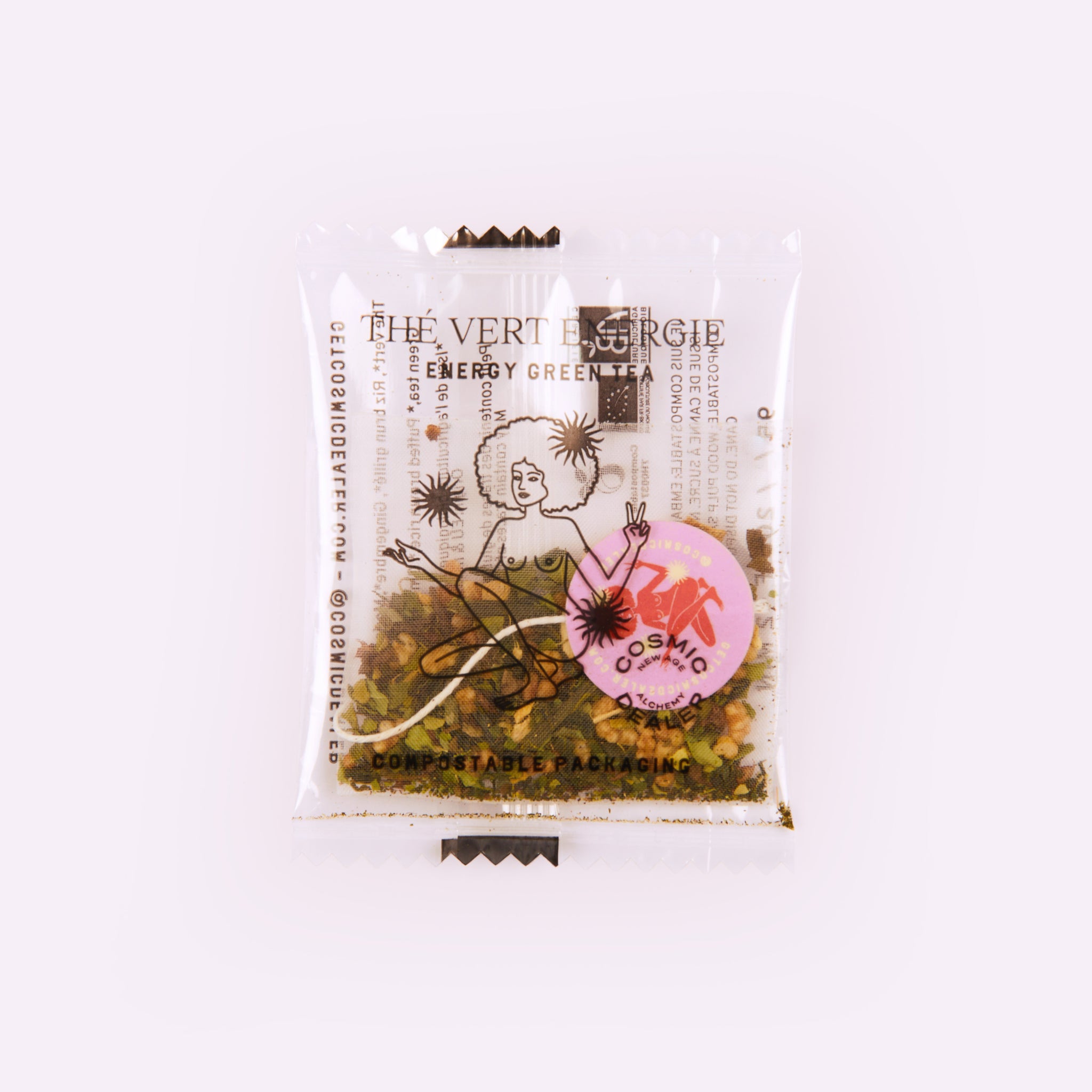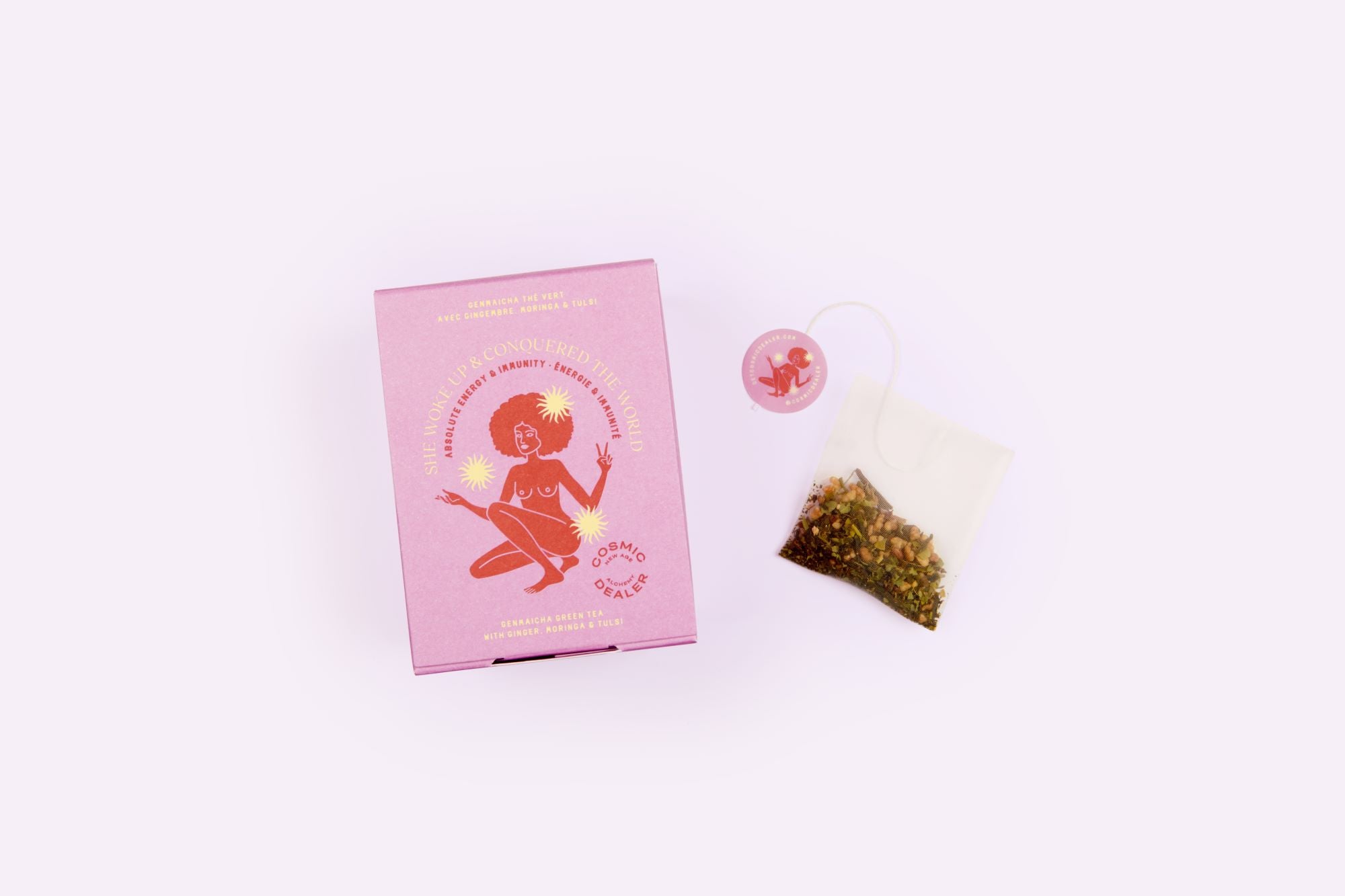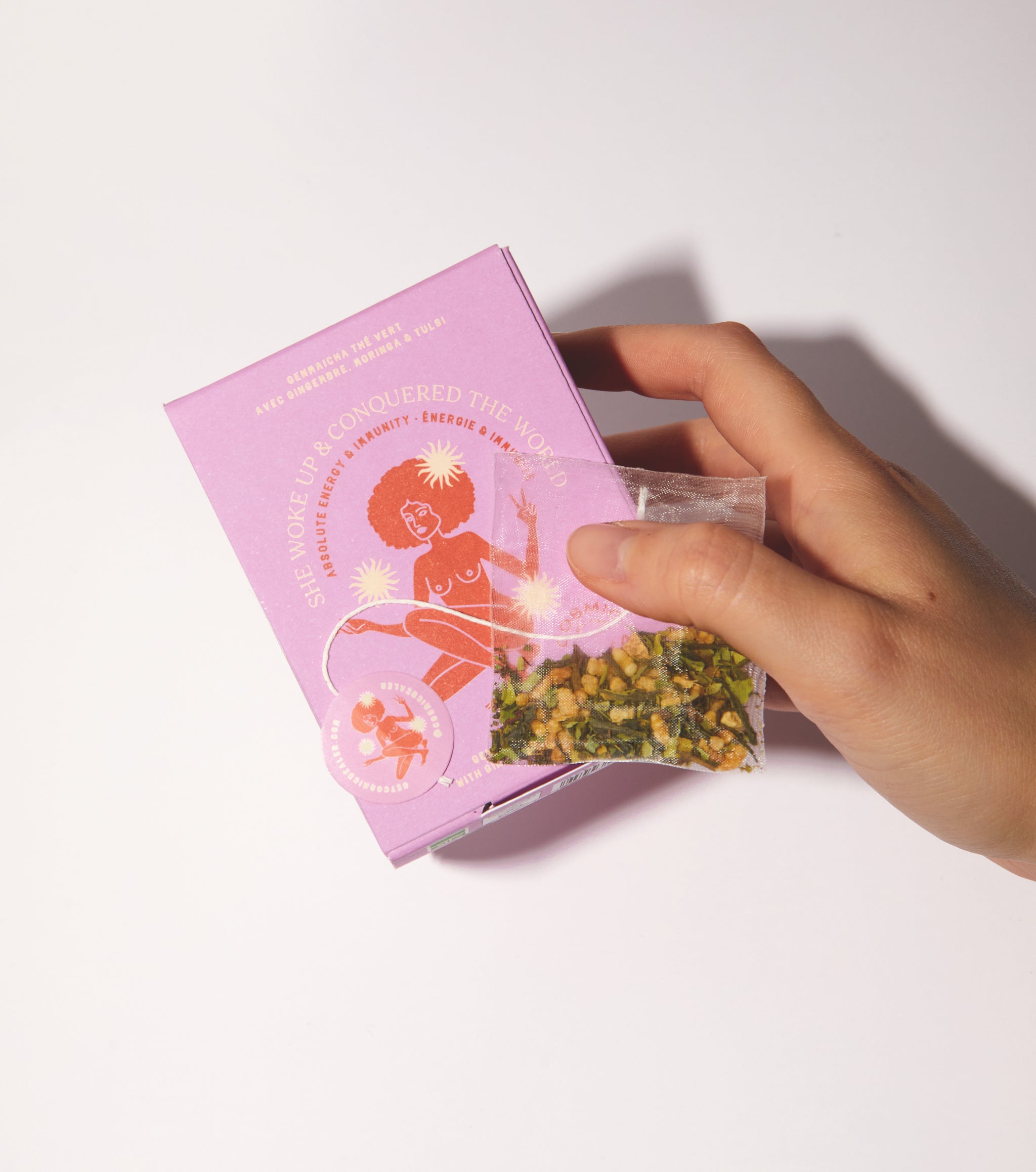 Energy Genmaicha Tea and Sencha Green Tea - 12 sachets.
COSMIC DEALER
Vegan & Bio
A new format: Box of 12 tea bags: Genmaicha from Japan with toasted brown rice and vibrant Sencha green tea. - ENERGY
A vibrant green tea for absolute energy and immunity.
- Japanese Genmaicha, roasted rice and Sencha green tea in a lively and flavourful Genmaicha blend.
- Tulsi alais 'the elixir of life', an adaptogen plant considered the 'Queen of plants' in Ayurvedic medicine, also known as sacred basil.
- Naturally energizing moringa and tangy ginger overlay base notes, the perfect antidote to a dull day.
Un thé vert vibrant pour une énergie et une immunité absolues

Ingrédients : Feuilles de thé vert *, Riz brun grillé *, Gingembre *, Moringa *, Basilic sacré
* Issu de l'agriculture biologique