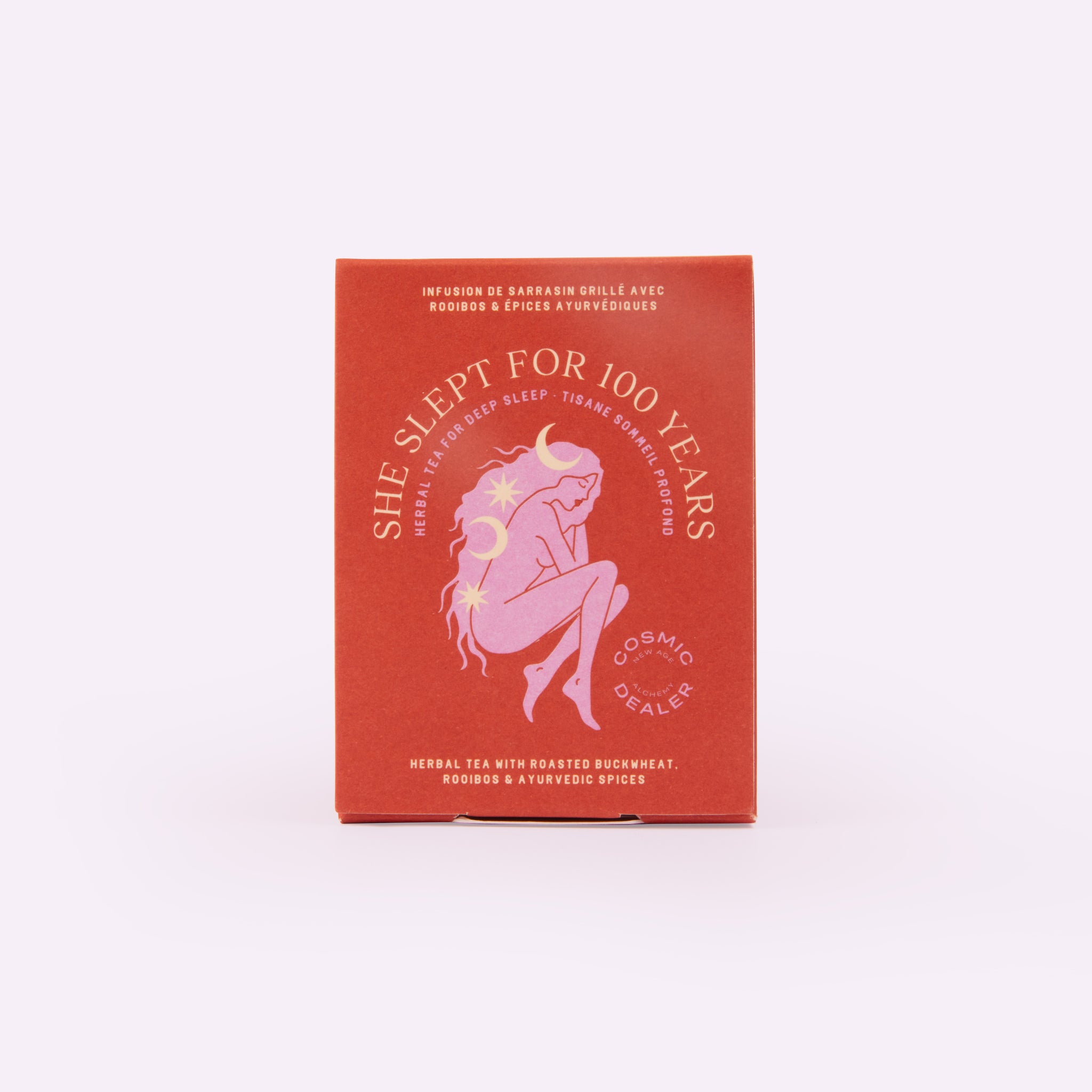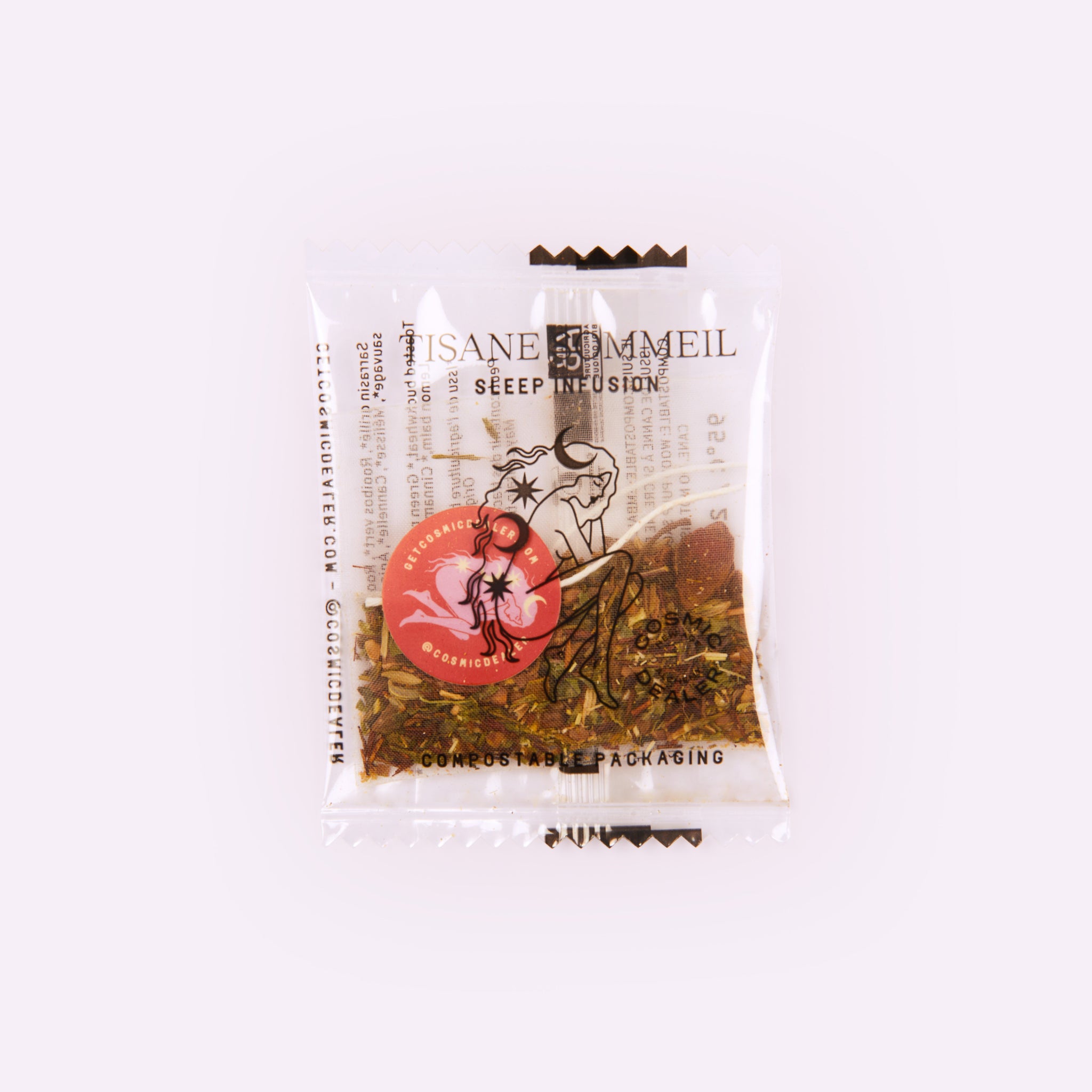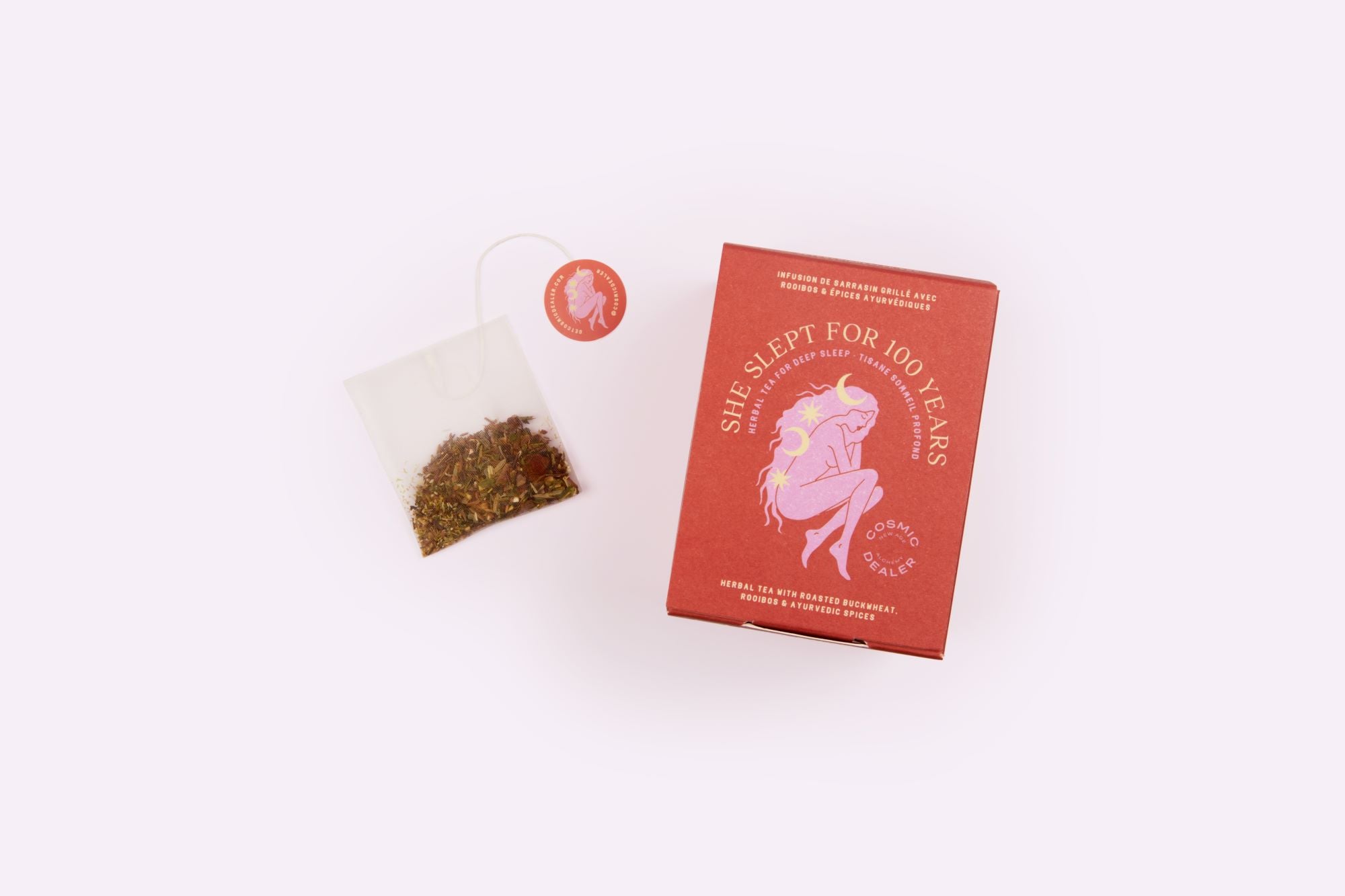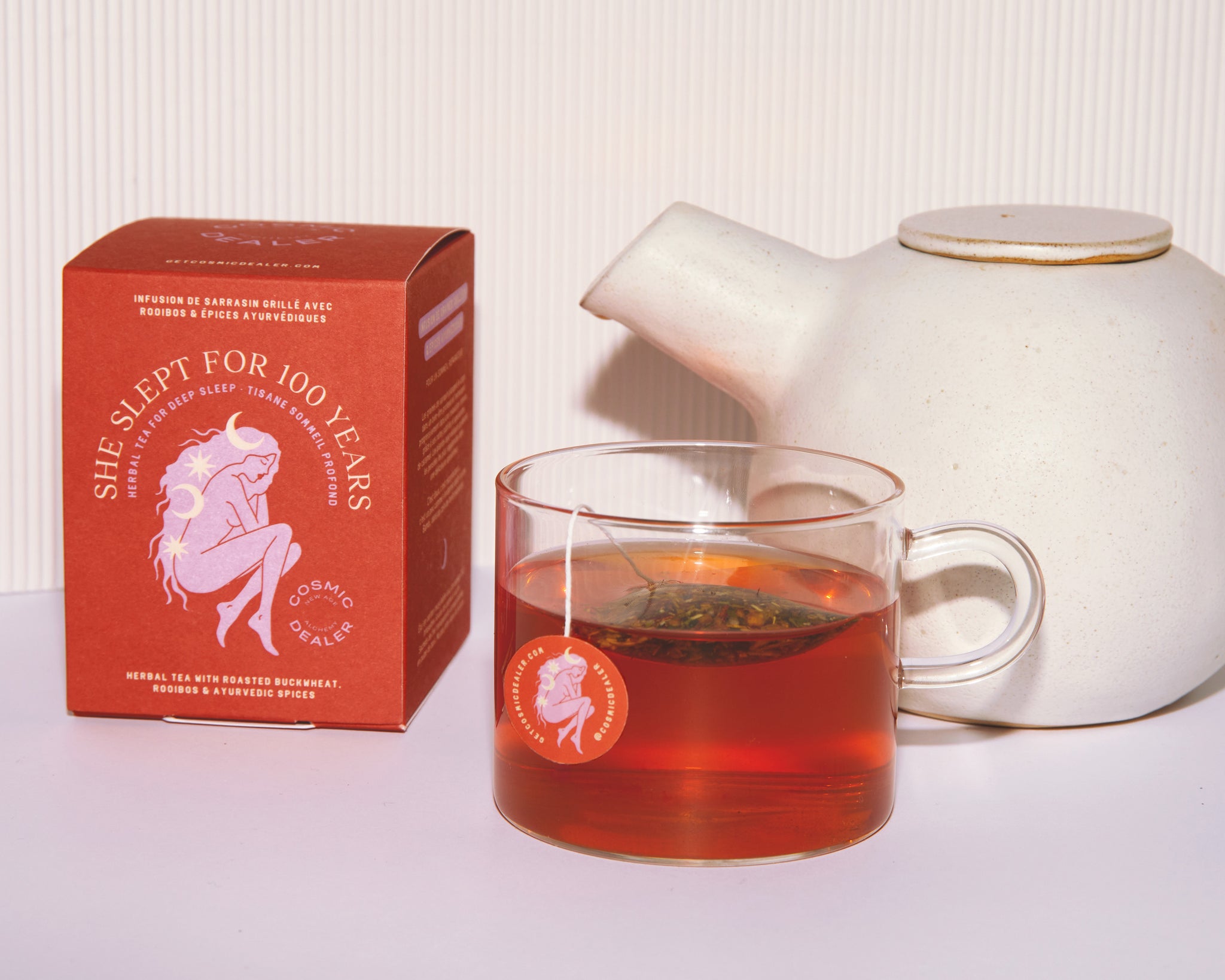 Infusion Sleep- Buckwheat and ayurvedic herbs- 12 mousselines
COSMIC DEALER
Vegan & Bio
A new format: Box of 12 tea bags: French buckwheat toasted and ayurvedic infusion. - Sleep
Our ayurvedic infusion for a deep and restful sleep- The grilled buckwheat (cultivated and roasted in Brittany) plunges the body into a warm embrace towards an intense relaxation, thanks to its subtle notes of caramel.
- Ayurvedic herbs (such as cinnamon, star anise and fennel) guide the mind to deep sleep.
It's satisfying, it's comforting, it's a bit like falling asleep huddled against Bambi in a corner of the enchanted forest.
Our ayurvedic infusion for a deep and restful sleep

Ingredients: Grilled buckwheat,* Green rooibos,* Red rooibos,* Cinnamon,* Star anise,* Fennel fruit,* Wild chamomile,* Lemon balm*
*From organic farming