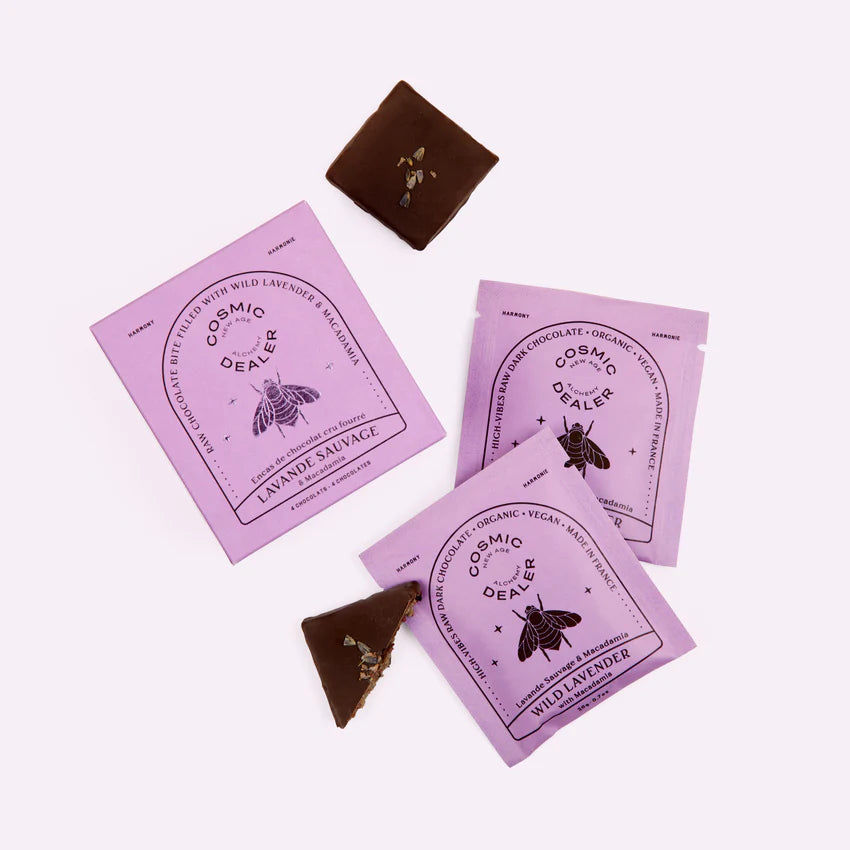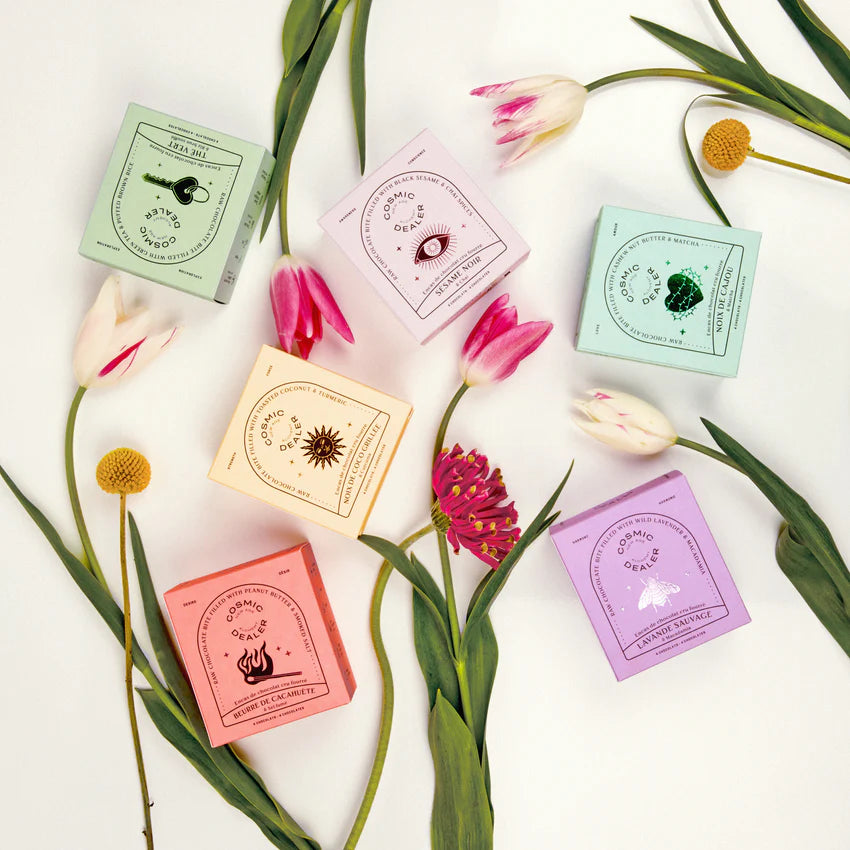 Raw Cocoa, Wild Lavender & Macadamia - 4 sachets
COSMIC DEALER
Vegan & Bio
Healthy macadamia butter microdosed in wild lavender, all coated with raw dark chocolate
Only 2g of sugar or less per chakra from dates.
ENERGY INTENT: HARMONY
Wild and organic lavender from the South of France blends harmoniously with macadamia. A chakra for a soft, floral and peaceful mood.
Available in 6 different flavors.
🍵 Cashews & Matcha
🥥 Grilled Coconut & Turmeric
🥜 Peanut Butter & Smoked Salt
🖤 Sesame Black & Chai
🌾 Genmaicha & Brown Rice Soufflé
💜Wild Lavender & Macadamia
Ingredients:
Macadamia puree, 75% raw dark chocolate (cocoa beans, dates), raw cocoa butter, wild lavender, dates.

3 free samples for every order.

Free delivery in France from 75€ of purchase (cannot be combined with a promotional code)

Free relay point delivery

Free home delivery
Payez en 3X sans frais
à partir de 100€ d'achat
Ajoutez les articles dans votre panier et cliquez sur « Procéder au paiement »
Sélectionnez l'option de paiement Alma
Payez la 1ère partie maintenant et le reste vous sera prélevé les 2 prochains mois