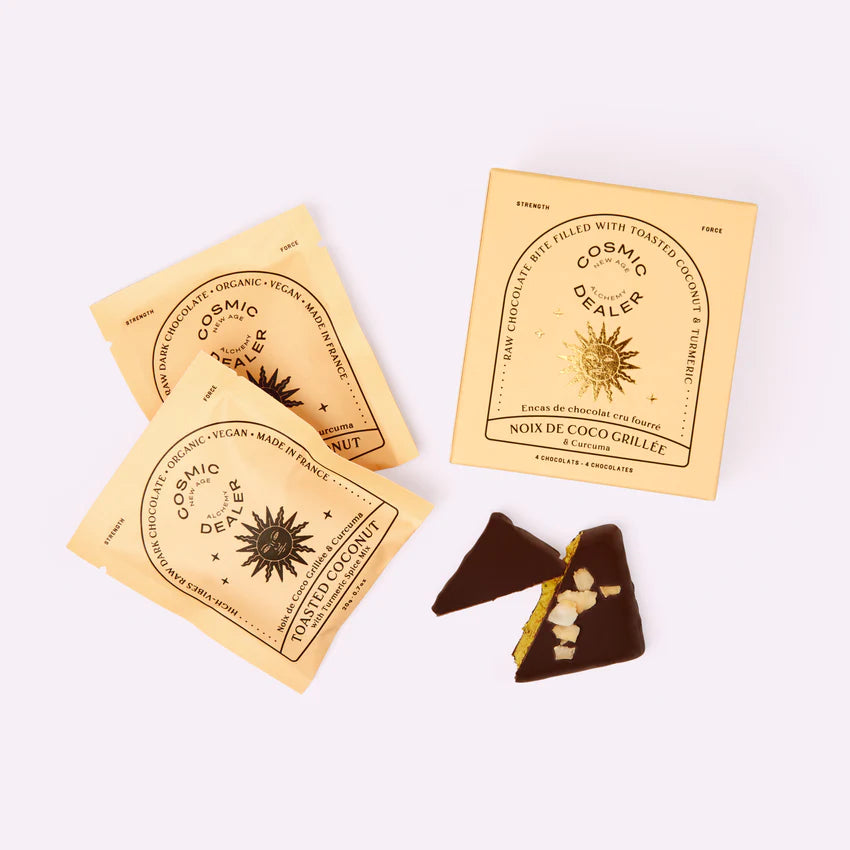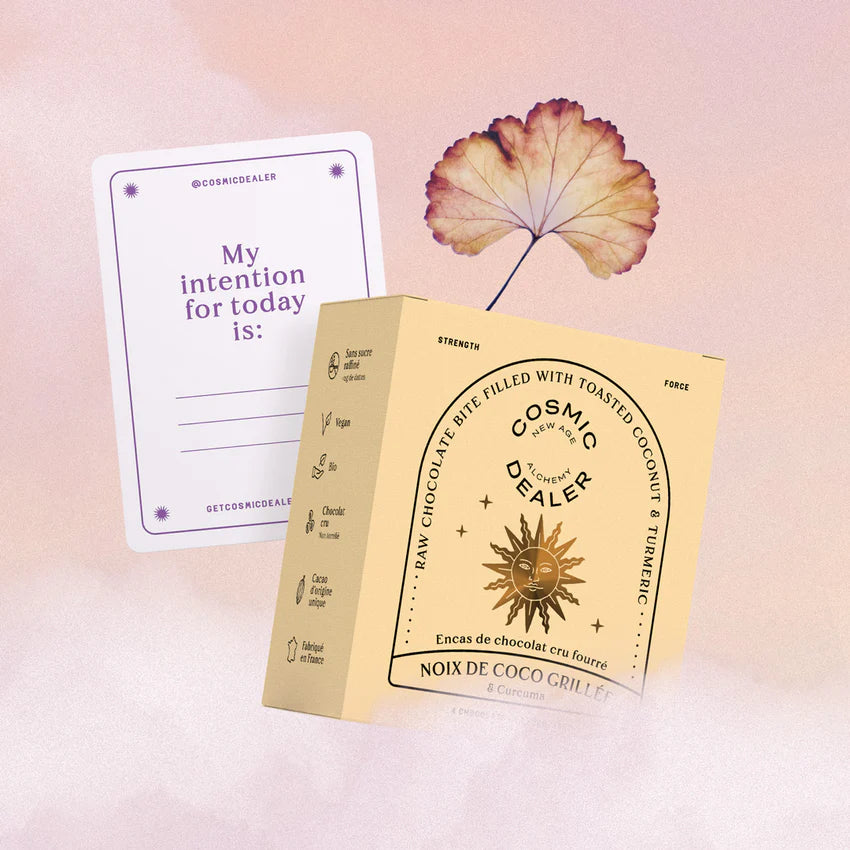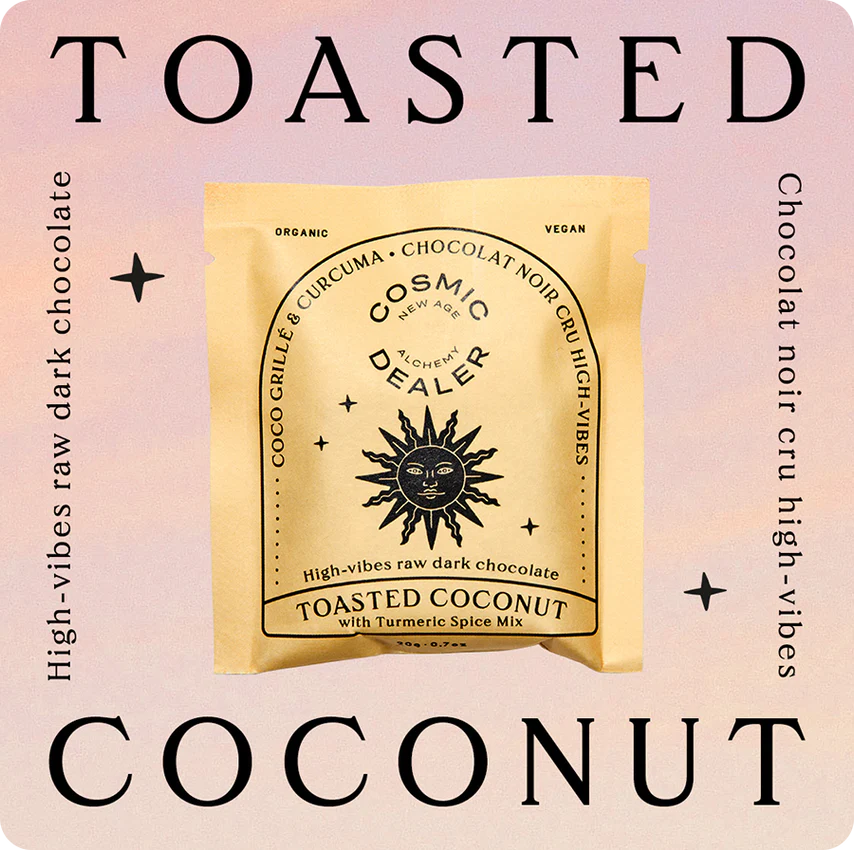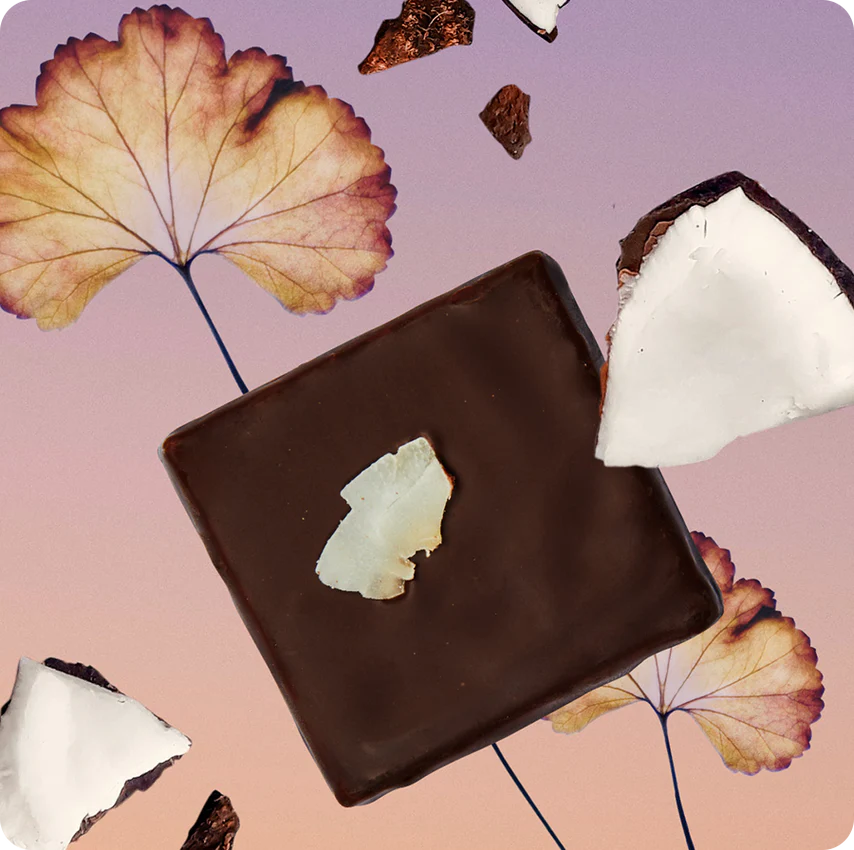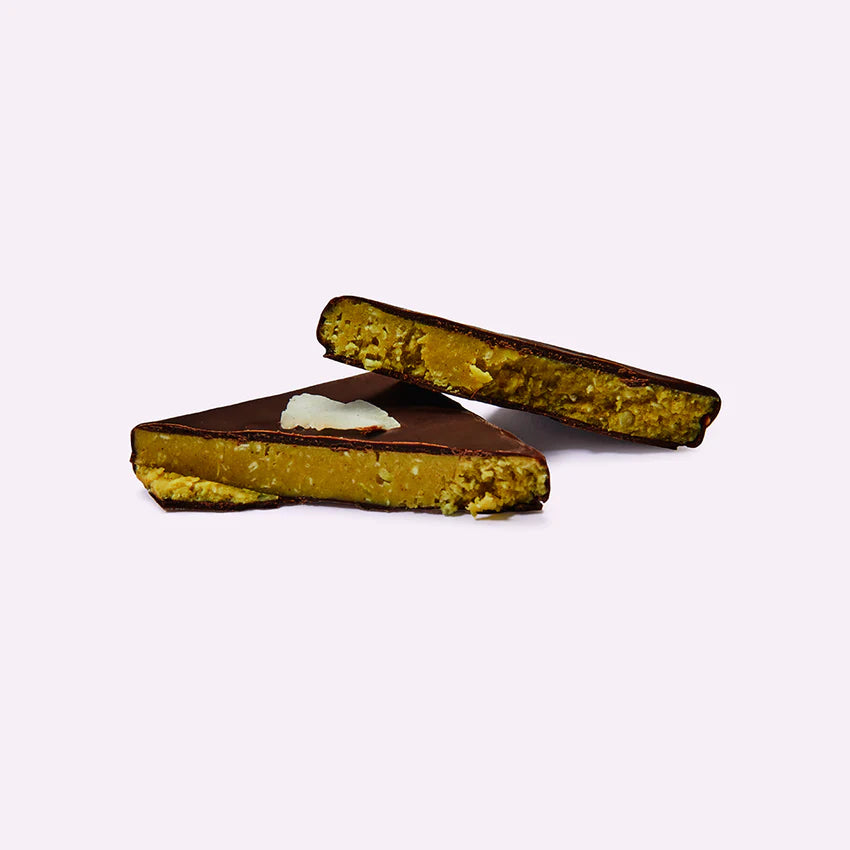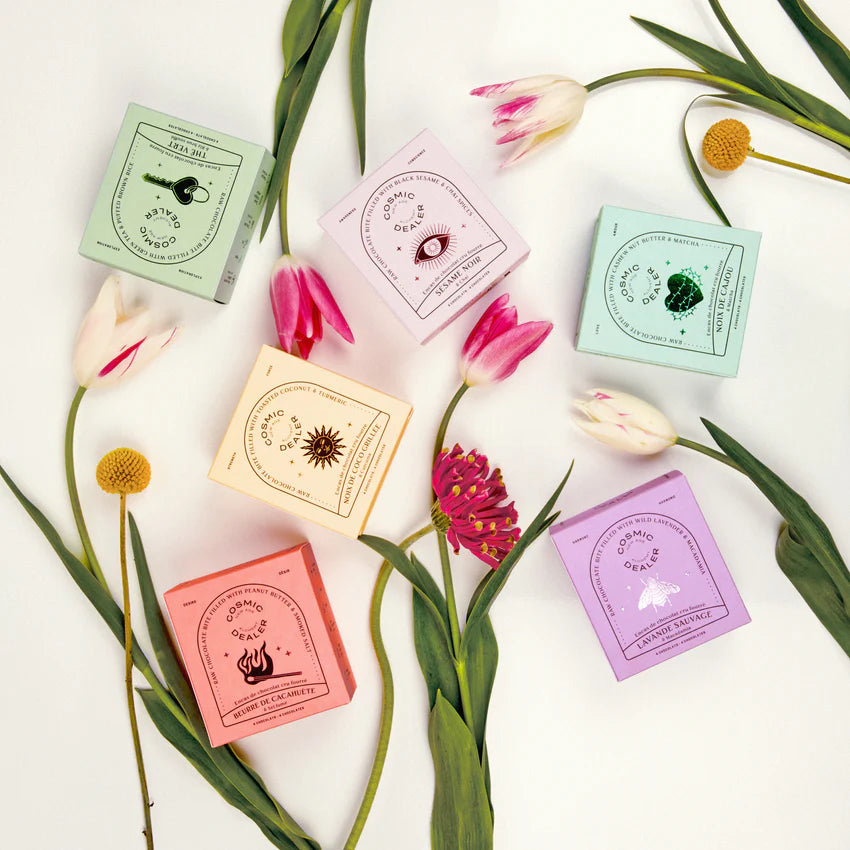 Raw cocoa, toasted coconut and turmeric- 4 sachets
COSMIC DEALER
Vegan & Bio
Healthy toasted coconut flakes microdosed with a mixture of golden turmeric spices, all coated in raw dark chocolate.
Only 2g of sugar or less per chakra from dates.
ENERGY INTENT: STRENGTH
Like a Bounty but better (and healthier). Toasted coconut flakes are enhanced by a spice blend led by a strong, sunny turmeric.
Visualize the warmth of the morning sun on your face on an exotic beach where the scent of spices dances in the breeze. That's what it is.
Available in 6 different flavors.
🍵 Cashews & Matcha
🥥 Grilled Coconut & Turmeric
🥜 Peanut Butter & Smoked Salt
🖤 Sesame Black & Chai
🌾 Genmaicha & Brown Rice Soufflé
💜Wild Lavender & Macadamia
Ingredients:
Blanched almond purée, 75% raw dark chocolate (cocoa beans, dates), raw cocoa butter, coconut oil, toasted coconut, dates, turmeric spice mix (turmeric, cinnamon, ginger, nutmeg, cardamom, pepper)