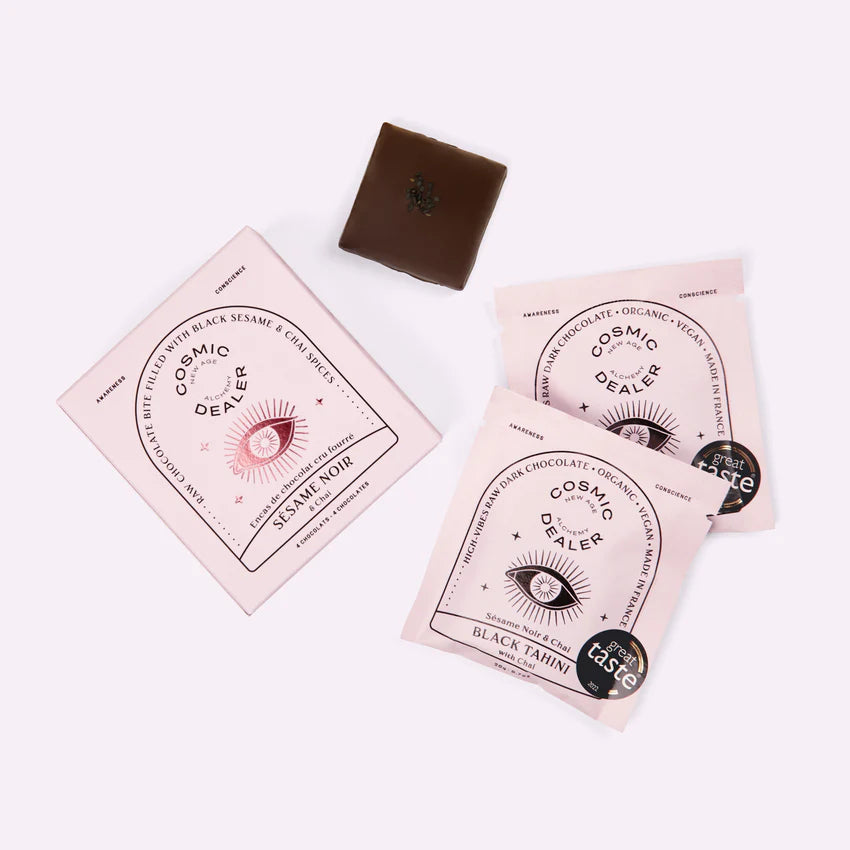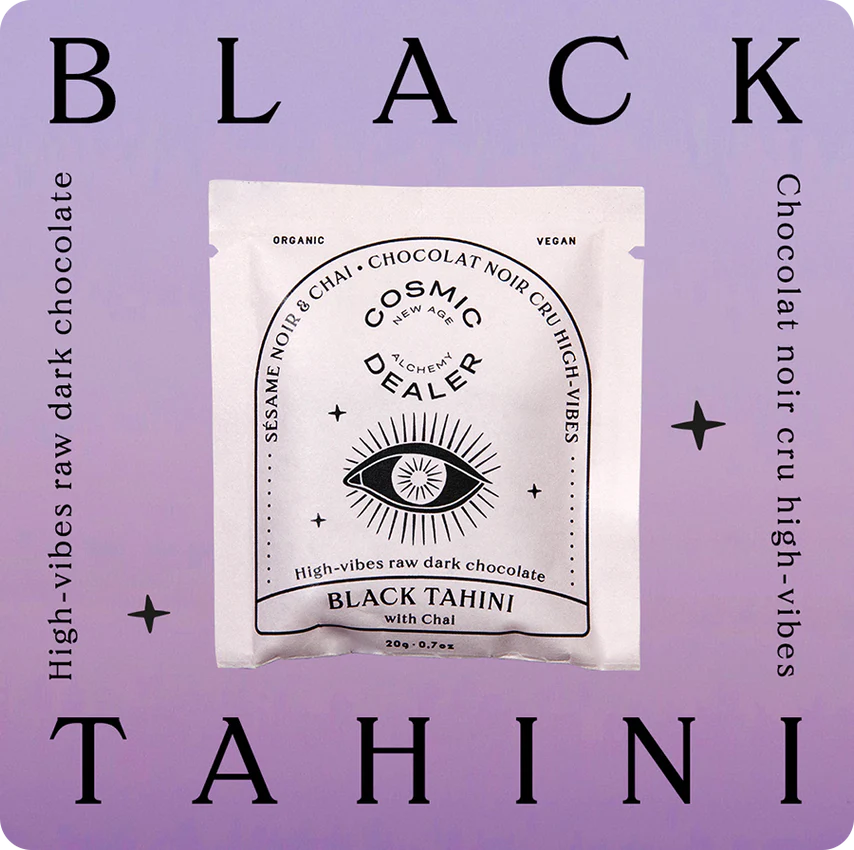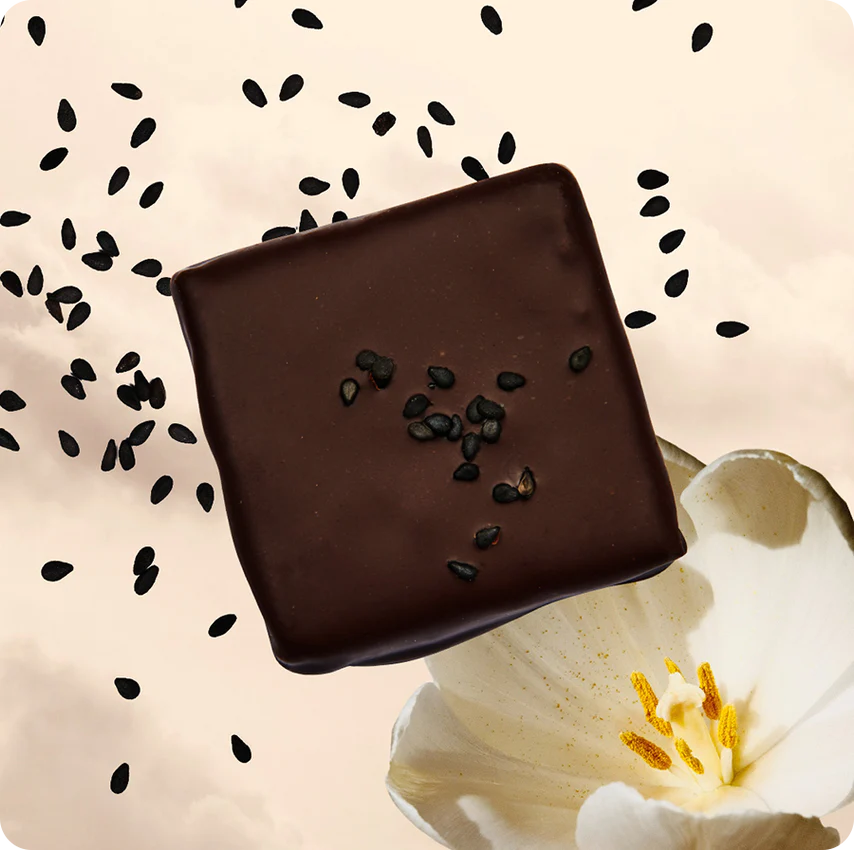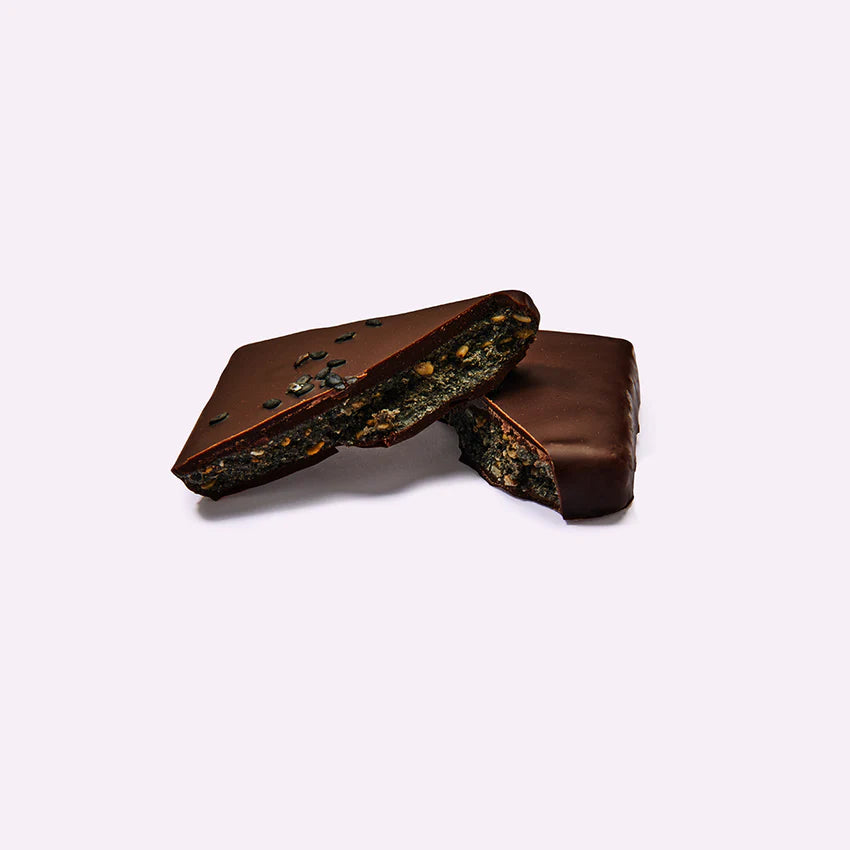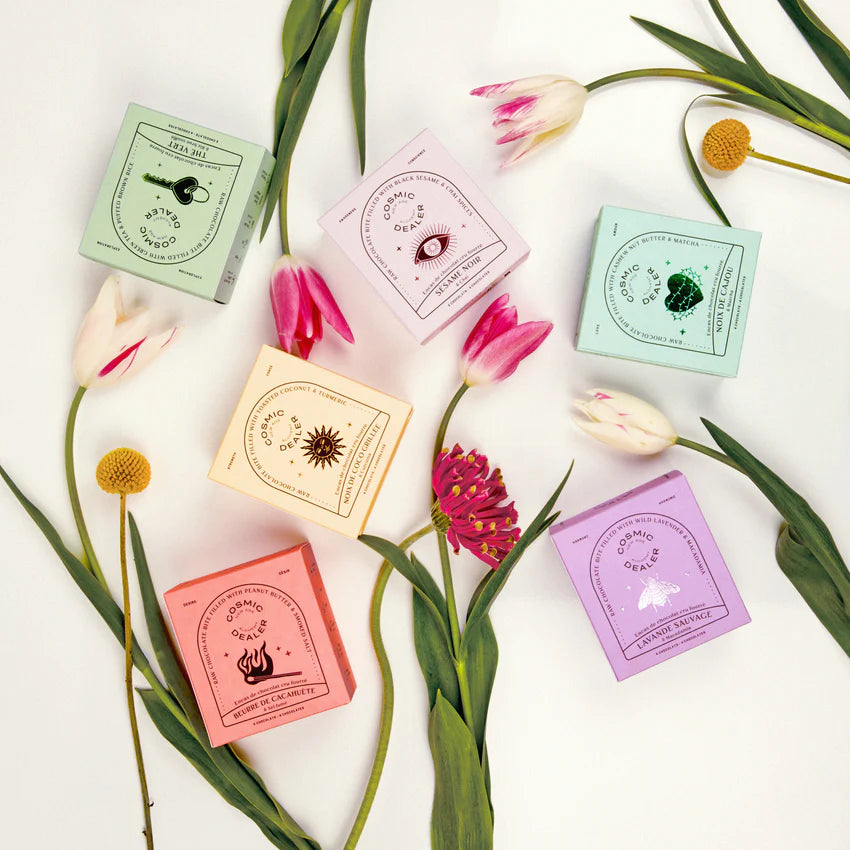 Raw cocoa, black sesame & chai - 4 sachets
COSMIC DEALER
Vegan & Bio
Healthy black sesame microdosed with chai spices, all coated with raw dark chocolate.
Only 2g of sugar or less per chakra from dates.
ENERGY AWARENESS
A creamy blend of black sesame and chai spices: it's not what you expected but exactly what you needed.
This is our award-winning Chakra and for good reason: it is spicy but sensual. His intention is to guide your consciousness to that precious space between something you know and something entirely new.
Available in 6 different flavors.
🍵 Cashews & Matcha
🥥 Grilled Coconut & Turmeric
🥜 Peanut Butter & Smoked Salt
🖤 Sesame Black & Chai
🌾 Genmaicha & Brown Rice Soufflé
💜Wild Lavender & Macadamia
Ingredients:
Black sesame paste, 75% raw dark chocolate (cocoa beans, dates), raw cocoa butter, sesame seeds, date syrup, chai spices (coriander, fenugreek, cardamom, rose, nutmeg, ginger, pepper, cloves, cinnamon)