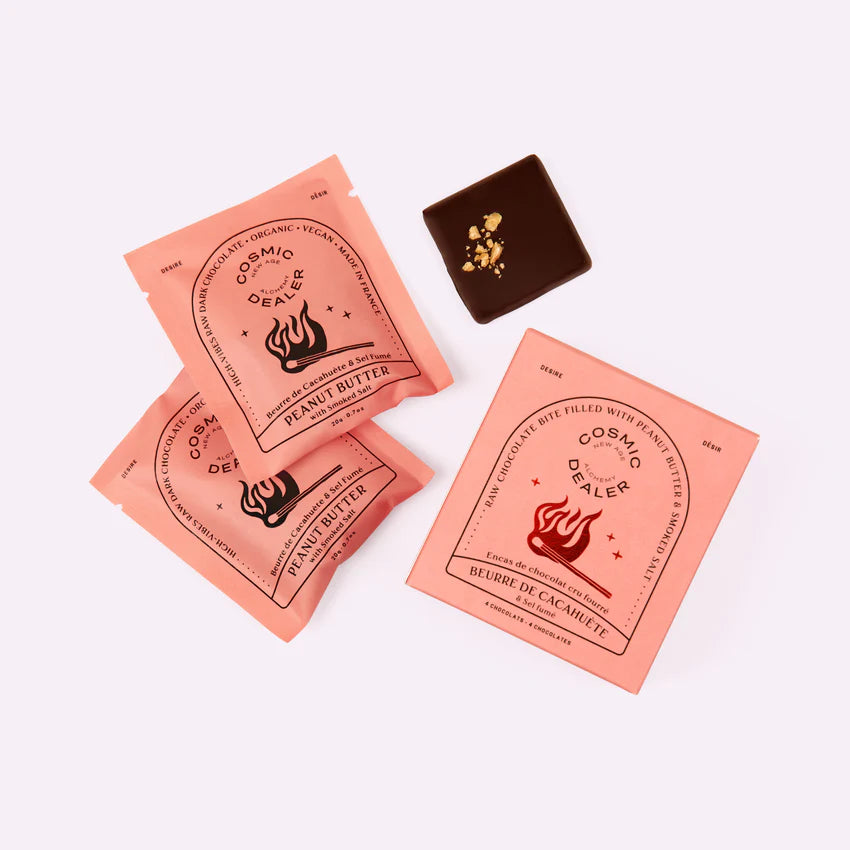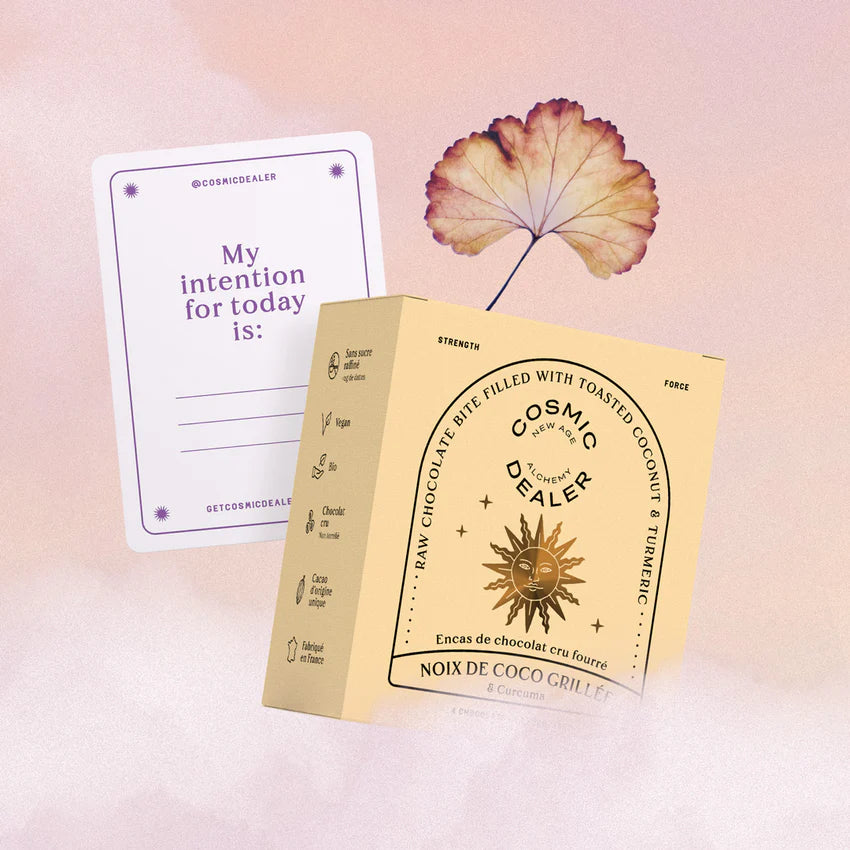 Raw cocoa, peanut butter, smoked salt- 4 sachets
COSMIC DEALER
Vegan & Bio
Healthy peanut butter microdosed in smoked salt, all coated in raw dark chocolate.
Only 2g of sugar or less per chocolate from dates.
ENERGY INTENT: DESIRE
A good-humored food - friendly, passionate and fun-oriented.
Creamy and sensual, with the light crunchy peanuts and a hint of smoked salt.
Available in 6 different flavors.
🍵 Cashews & Matcha
🥥 Grilled Coconut & Turmeric
🥜 Peanut Butter & Smoked Salt
🖤 Sesame Black & Chai
🌾 Genmaicha & Brown Rice Soufflé
💜Wild Lavender & Macadamia
Ingredients:
Peanut purée, 75% raw dark chocolate (cocoa beans, dates), smoked salt.