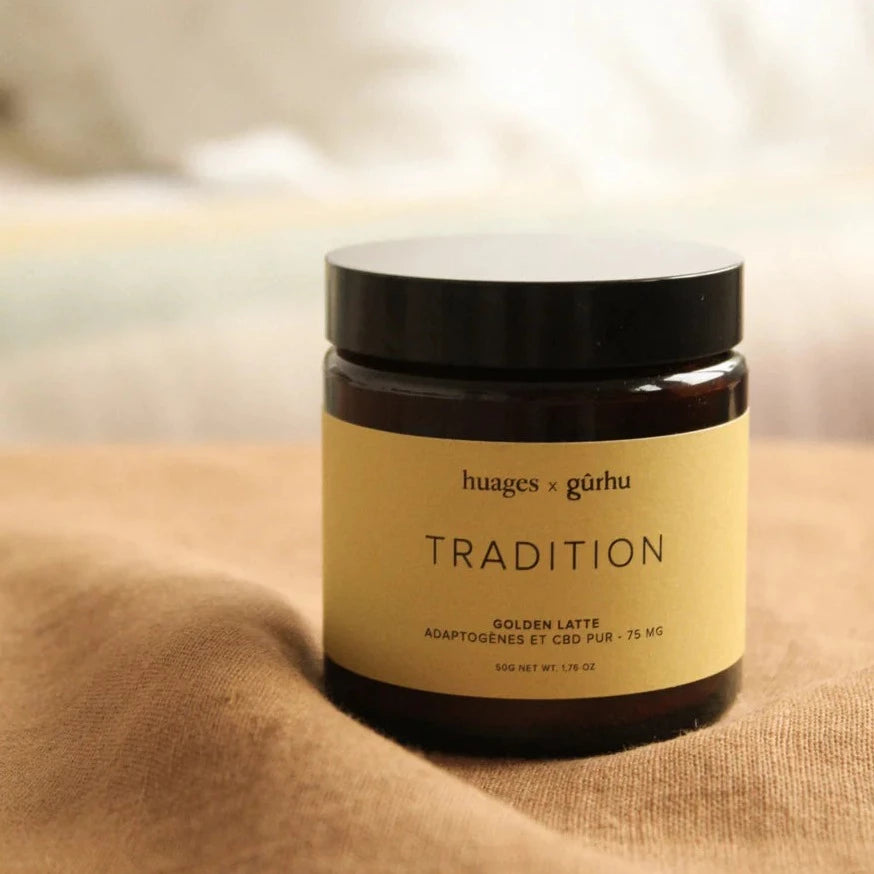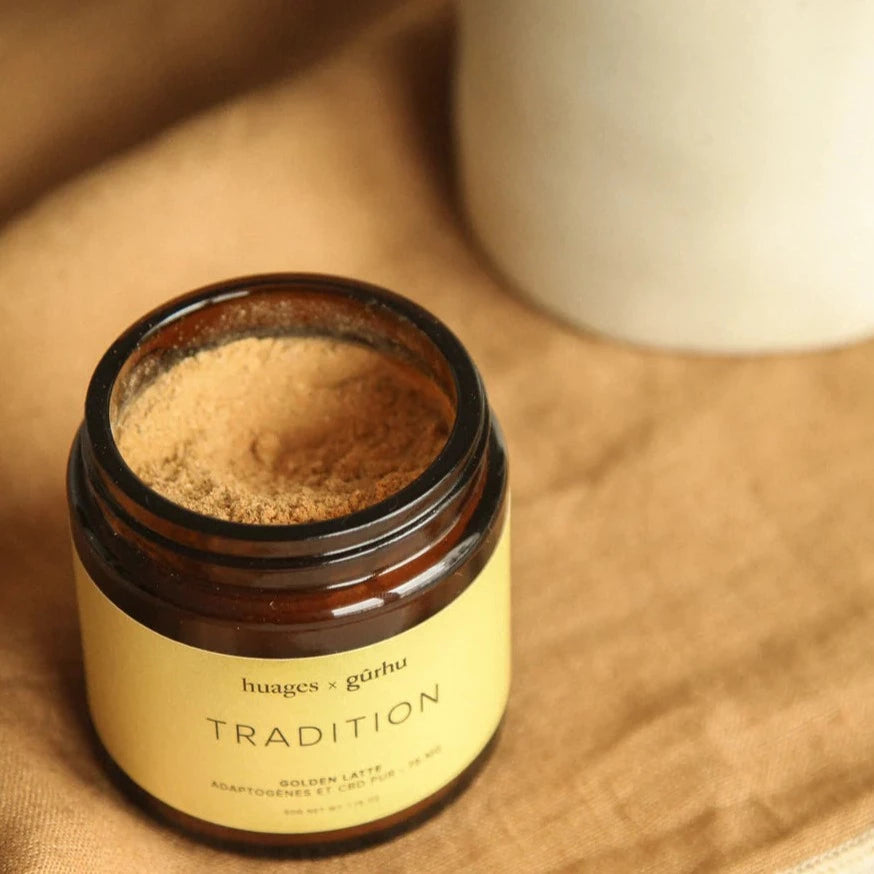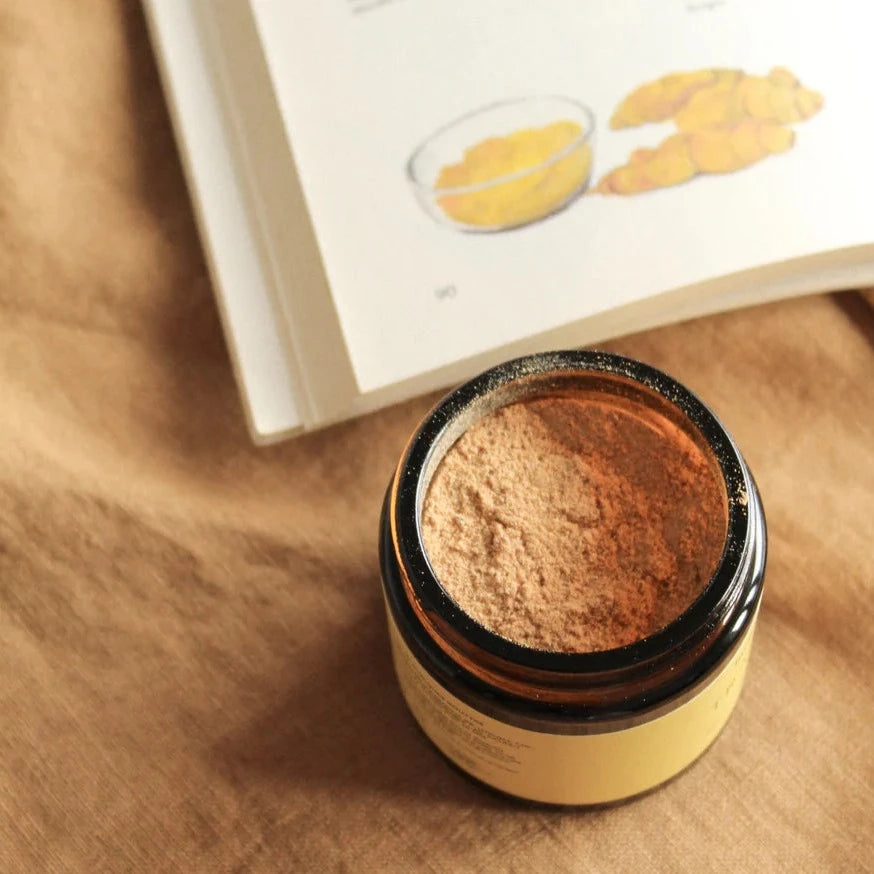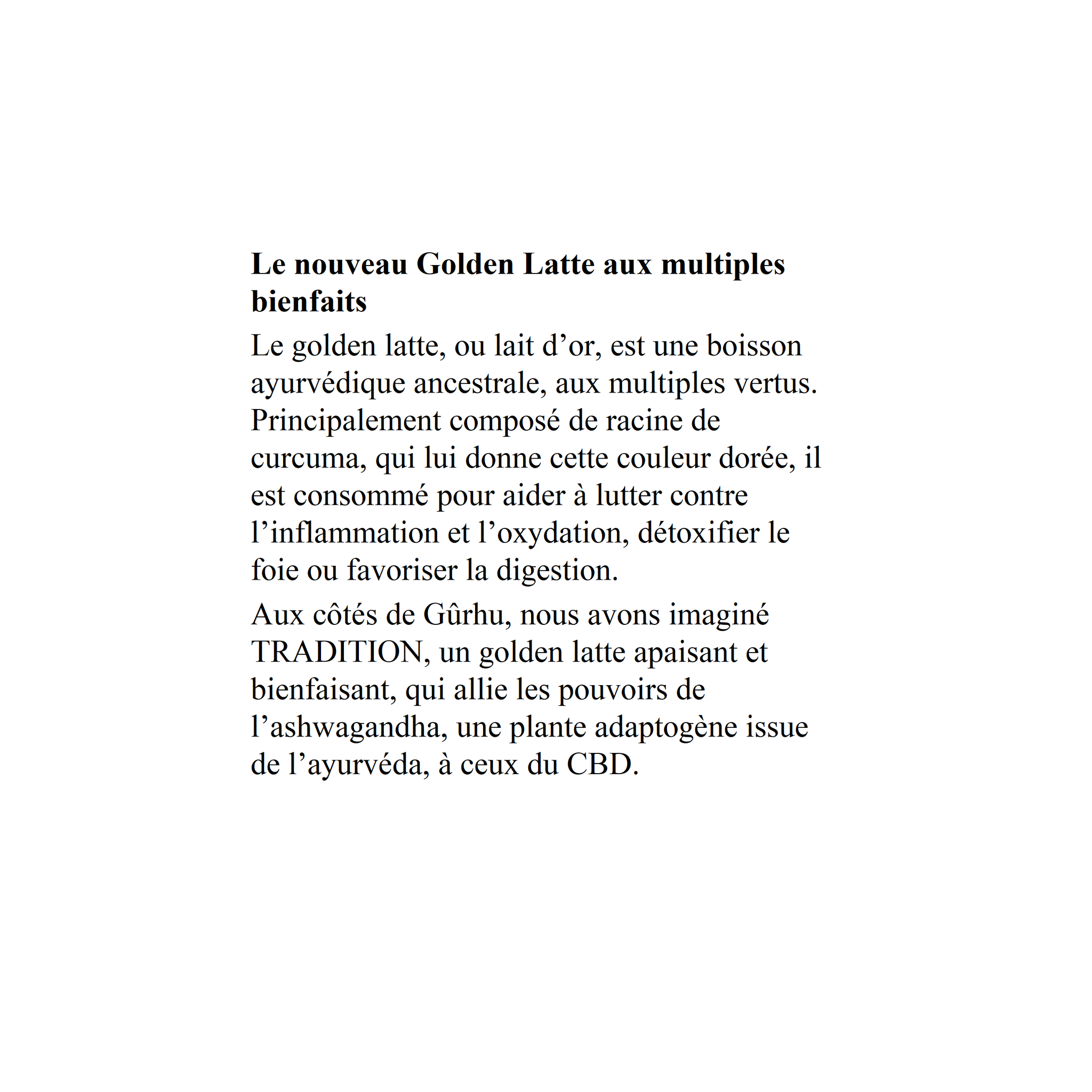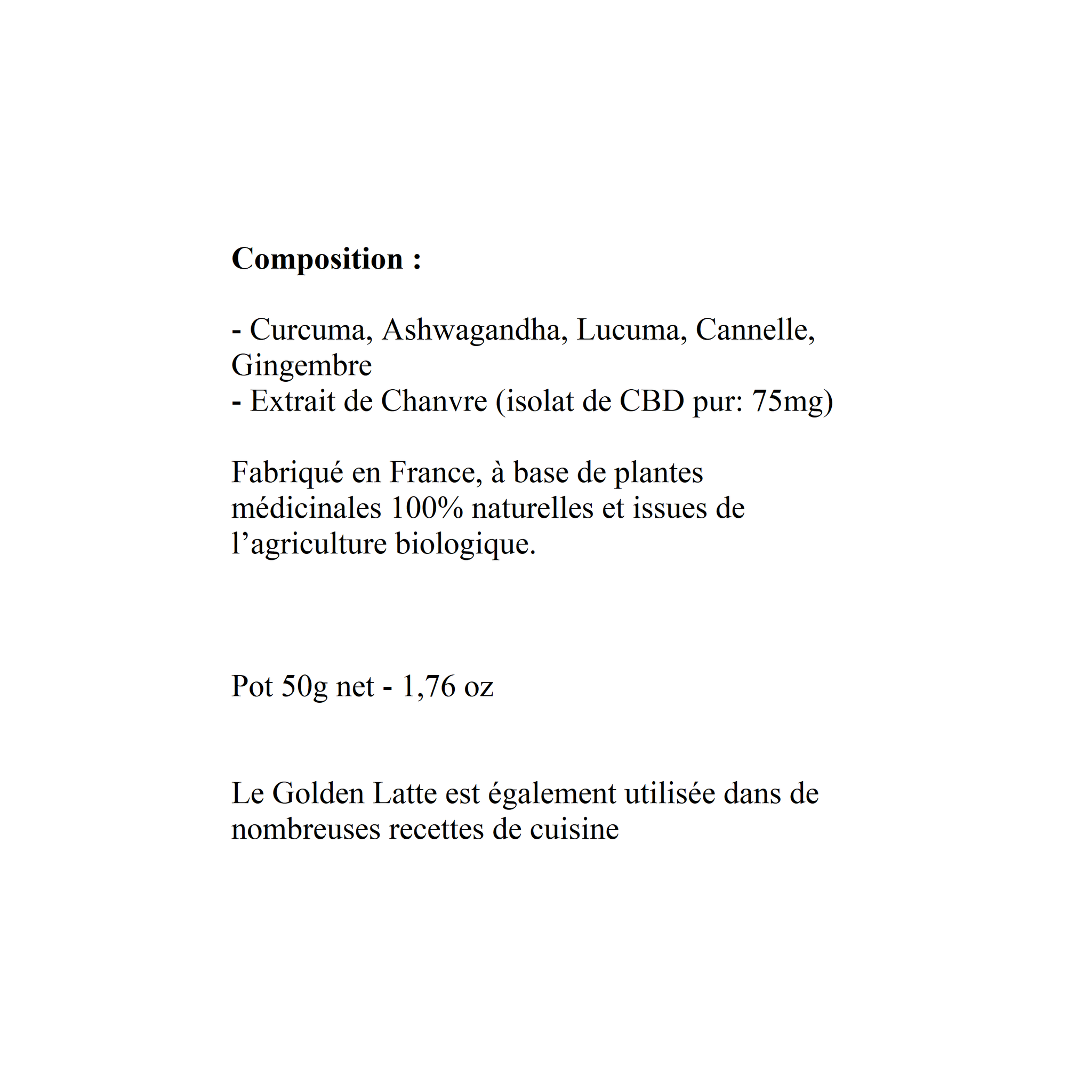 Golden Latte powder - TRADITION
HUAGES
TRADITION, Golden Latte with adaptogenic plants inspired by Ayurvedic medicine
~Use~
How to prepare TRADITION Golden Latte?
In a cup, pour half a teaspoon,
with vegetable milk and stir vigorously, or use a milk frother.
Inspired by the traditional recipe, TRADITION is composed of:

* Ashwagandha, an adaptogenic plant which not only protects the body against the harmful effects of stress, but also soothes the nervous system and promotes restful sleep.

* Turmeric comes from a root used for its anti-inflammatory and antioxidant properties

* Lucuma, a nutrient-rich superfood often used to replace sugar for its sweet, comforting taste and low glycemic index.

* Cinnamon: regulates blood sugar levels, aids digestion and has anti-infectious properties.
* Ginger: anti-viral, anti-inflammatory, helps fight infection, reduces fatigue and aids digestion.

* Black pepper: better assimilation of turmeric, increases bioavailability.

All our ingredients are raw, ethically sourced and organically grown.