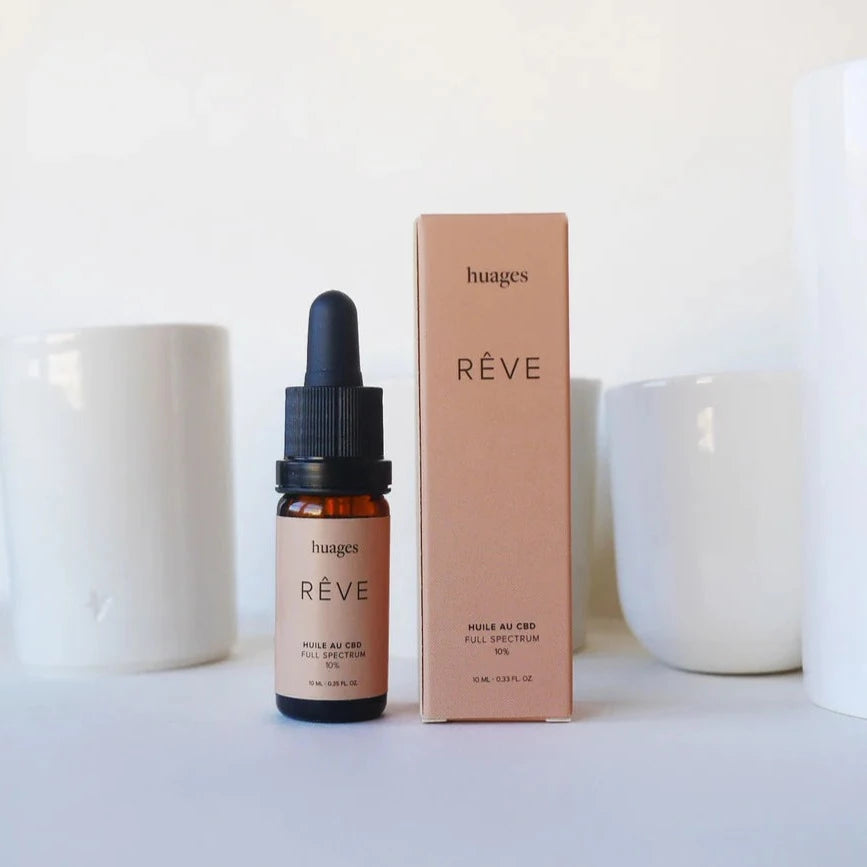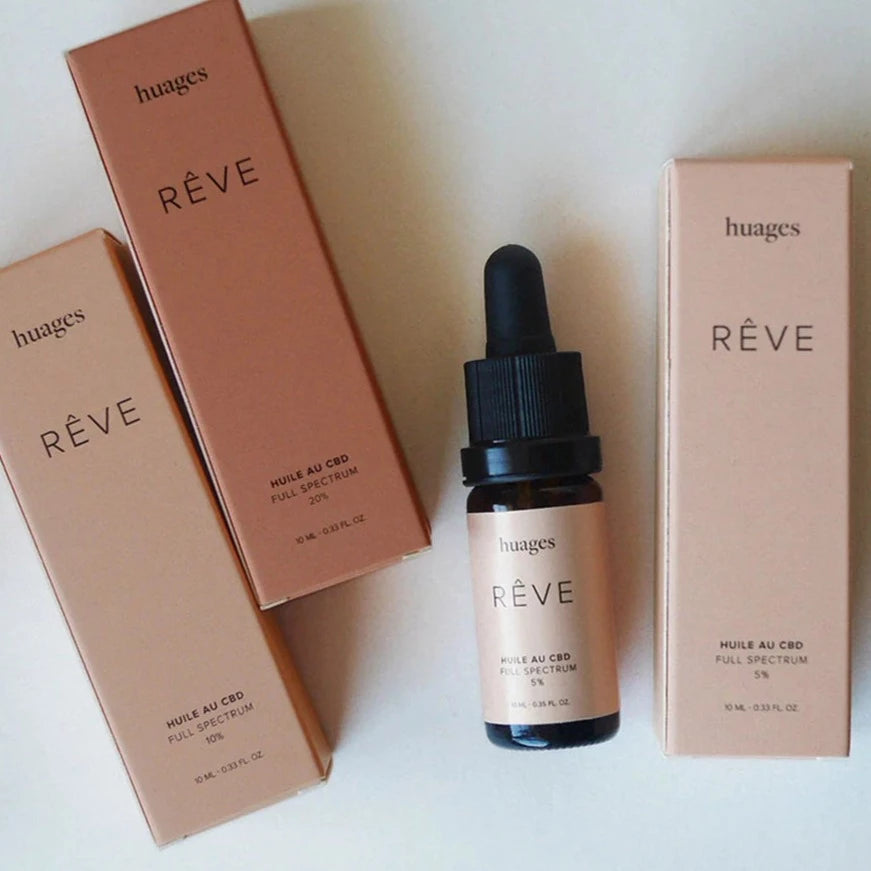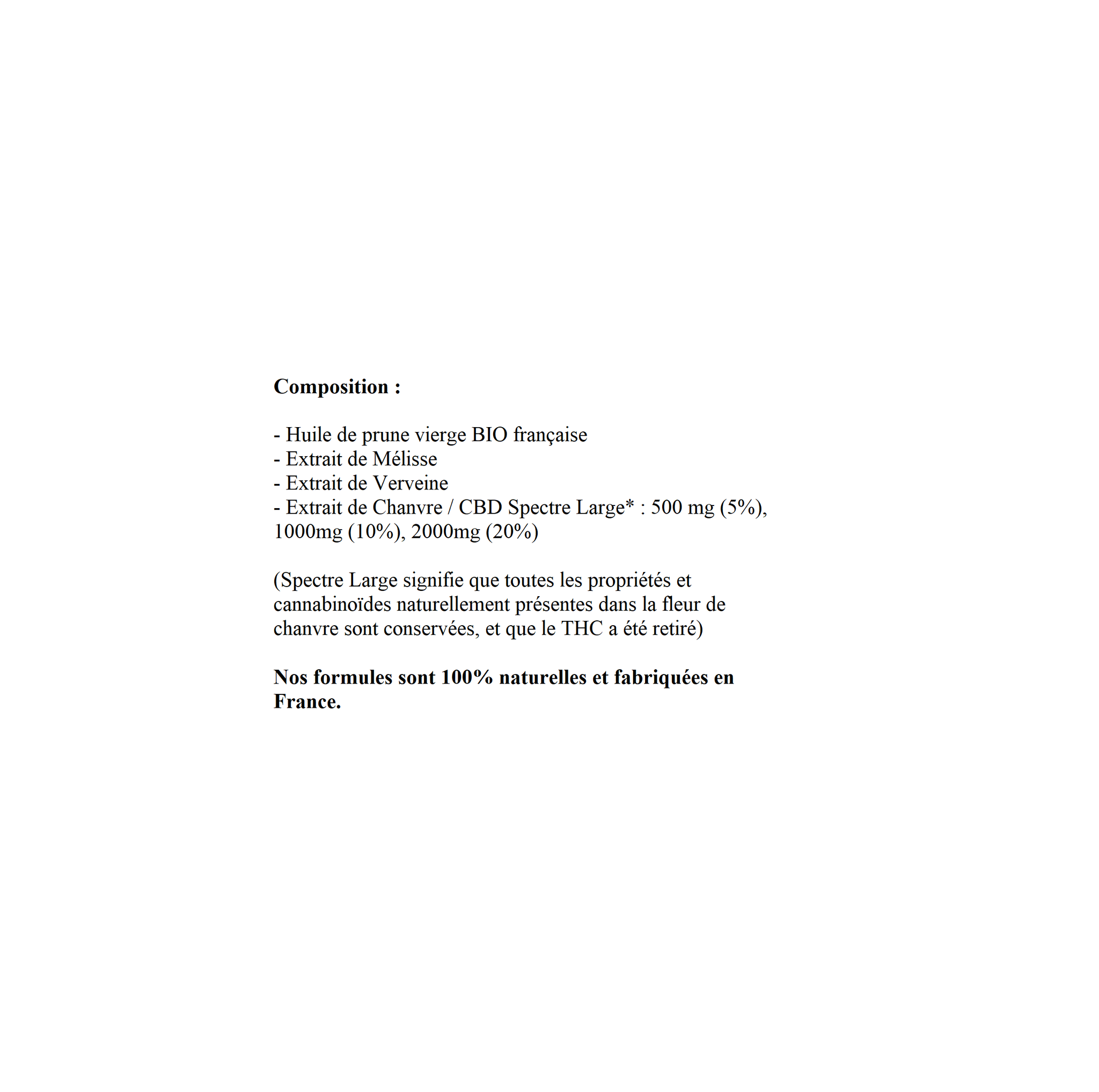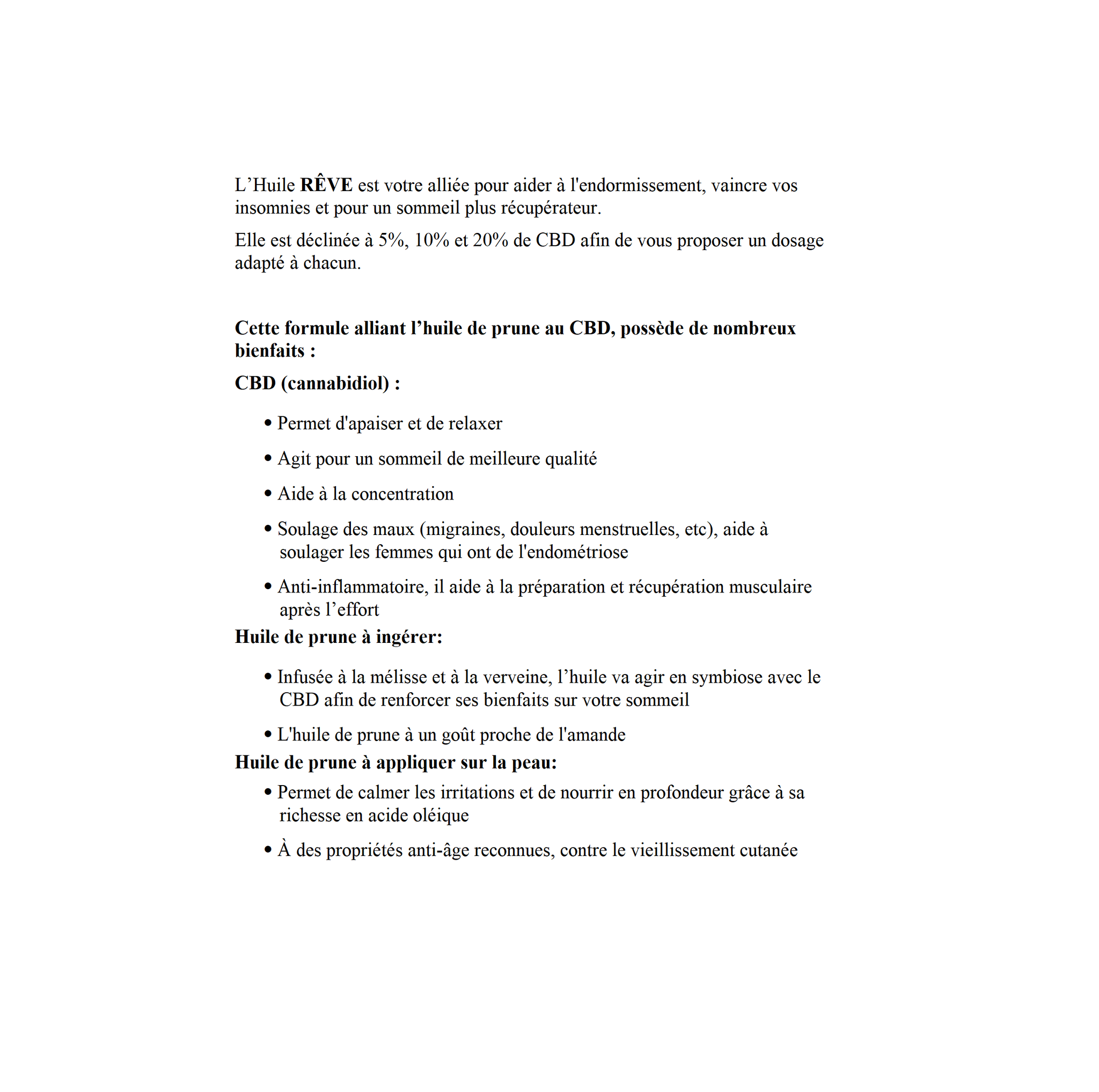 RÊVE oil - 10%
HUAGES
Discover HUAGES DREAM Oil, your ally in overcoming insomnia and falling asleep peacefully.
* Directly by mouth, by placing a few drops under the tongue. The sublingual route ensures rapid action: the blood vessels under the tongue absorb the product directly. The first effects can be felt between 5 and 30 minutes after sublingual administration.
* The oil can also be applied locally to the face or body muscles before massaging in.
* You can also mix it with a skincare cream or in your culinary recipes!

3 free samples for every order.

Free delivery in France from 75€ of purchase (cannot be combined with a promotional code)

Free relay point delivery

Free home delivery
Payez en 3X sans frais
à partir de 100€ d'achat
Ajoutez les articles dans votre panier et cliquez sur « Procéder au paiement »
Sélectionnez l'option de paiement Alma
Payez la 1ère partie maintenant et le reste vous sera prélevé les 2 prochains mois