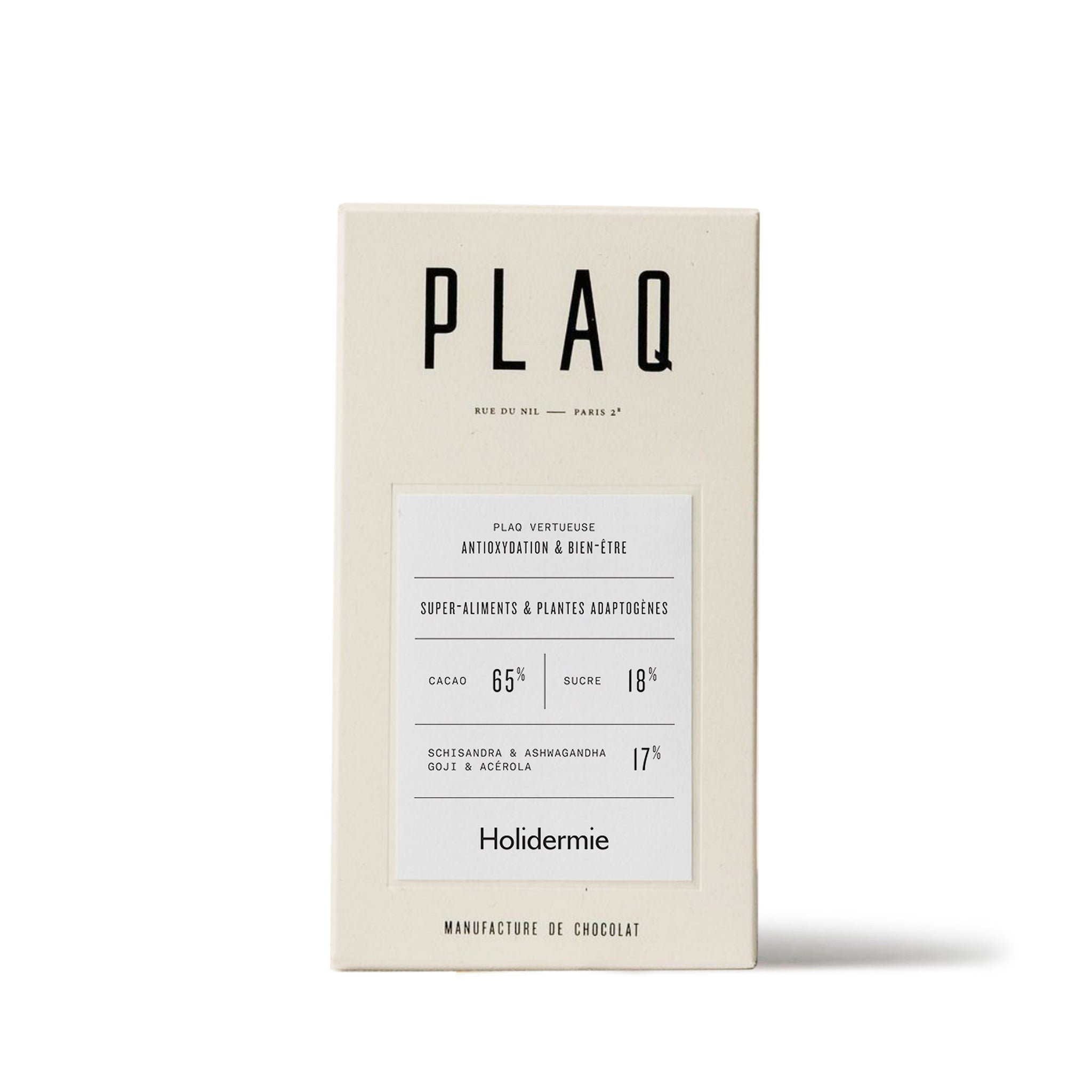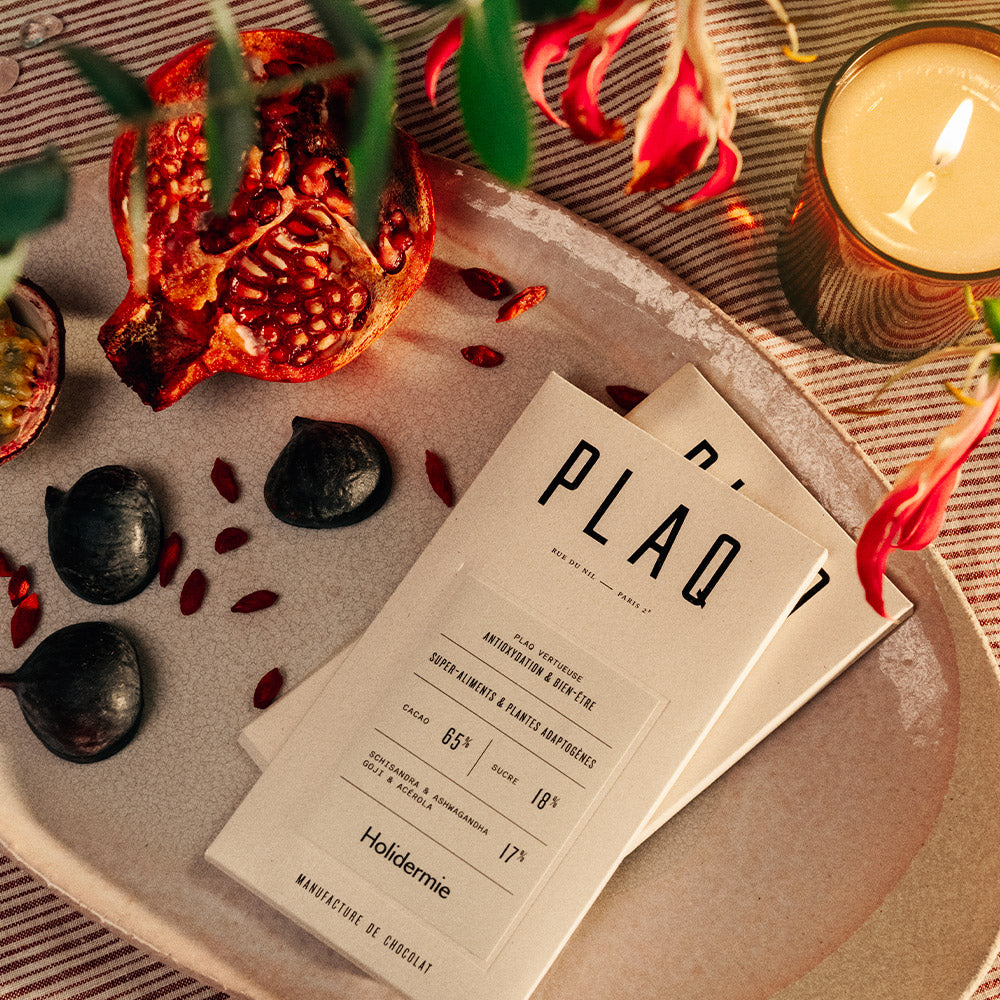 PLAQ Vertueuse ANTIOXIDANT & WELLNESS
PLAQ X HOLIDERMIE
This Christmas, Holidermie has teamed up with PLAQ to present PLAQ Vertueuse, a guilt-free way to indulge your sweet tooth. Inspired by the Maya Mountain recipe, a best-seller from the Paris-based artisan chocolate manufacturer, this chocolate bar combines the purity of Belizean cocoa beans with the power of adaptogenic plants, to preserve your beauty Inside & Out.
Its recipe, based on 65% cocoa, 18% sugar and 17% schisandra, ashwagandha, goji and acerola, offers an intense taste experience. Thanks to its antioxidant virtues, cocoa helps combat cell ageing, while its rich theobromine content, a gentle stimulant, promotes a feeling of well-being and improves mood.
A subtle alliance between intense, complex, gourmet cocoa and our Beauty Powder, rich in adaptogenic pantes and superfoods, for tasty, bitter-free chocolate.
Keep out of reach of children.
Manufactured in a workshop that uses gluten, milk, eggs, nuts, sesame and peanuts.
Ideal storage temperature: 17°C. Store away from light and humidity.
INGREDIENTS :
Organic Maya Mountain cocoa beans from Toledo, Belize (65%), organic unrefined cane sugar from Sao Paulo state, Brazil (18%), acacia gum, acerola, schizandra fruit extract, grape seed extract, goji extract, withania (ashwagandha) extract.
Lecithin-free. No added cocoa butter.
L'atelier PLAQ also uses gluten, milk, eggs, nuts, sesame and peanuts.
Core assets
La Fève de cacao est un précieux allié dans la lutte contre le vieillissement cellulaire grâce à ses propriétés antioxydantes.
L'Acérola, présente dans la Poudre de beauté, est riche en vitamine C qui participe à la formation normale de collagène, en protégeant les cellules contre le stress oxydatif.
L' Ashwaganda est une plante ayurvédique utilisée pour son efficacité face au stress et au manque d'énergie. Ses propriétés adaptogènes augmentent la résistance du corps face au stress.