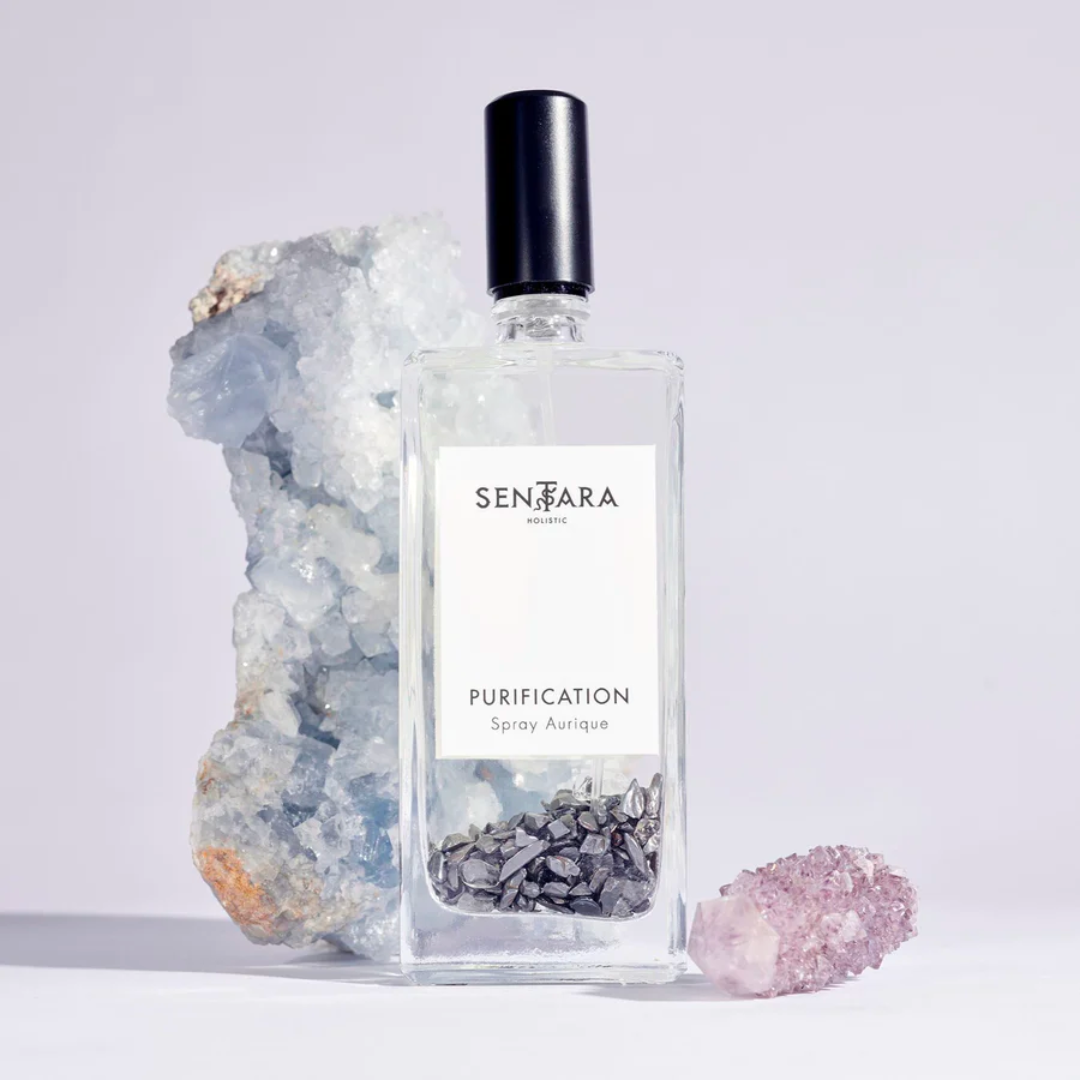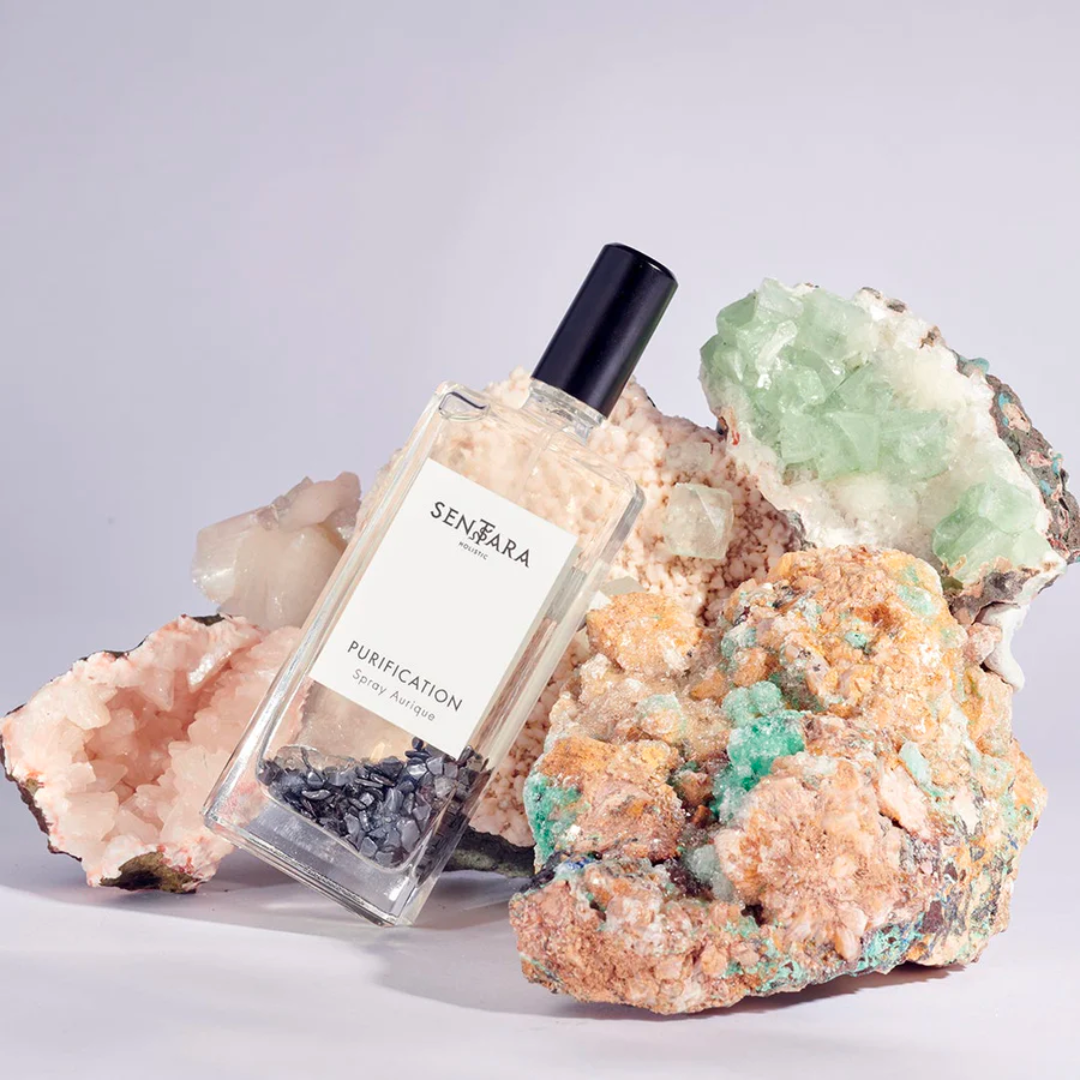 Auric Spray- purification - Palo Santo, Eucalyptus and crystals
SENTARA HOLISTIC
"Auric Spray to purify and energize subtle energies."
Our famous olfactory signature formulated and created by Mayia Alleaume.
This alchemist blend Concentrate of pure and certified organic essential oils: Eucalyptus, Lemon Grass and Palo Santo, will allow you to find serenity and abundance in your daily life. To use all around you in order to feel with joy the energy of your aura.
This juice is infused with Hematite crystals and Roche crystal to bring you strength and benevolence.
This Auric Spray acts on our emotions and our soul to provide protection and harmonization.
Precautions for use :
Keep away from flames. Keep out of reach of children. Flammable substance. External use only. Avoid eye contact. If irritation occurs, consult a doctor. Not recommended for pregnant women.
Ingredients : Alcohol Denat., Eucalyptus Globulus., Bursera Graveolens, Cymbopogon Flexuosus, Limonène, Linalol.