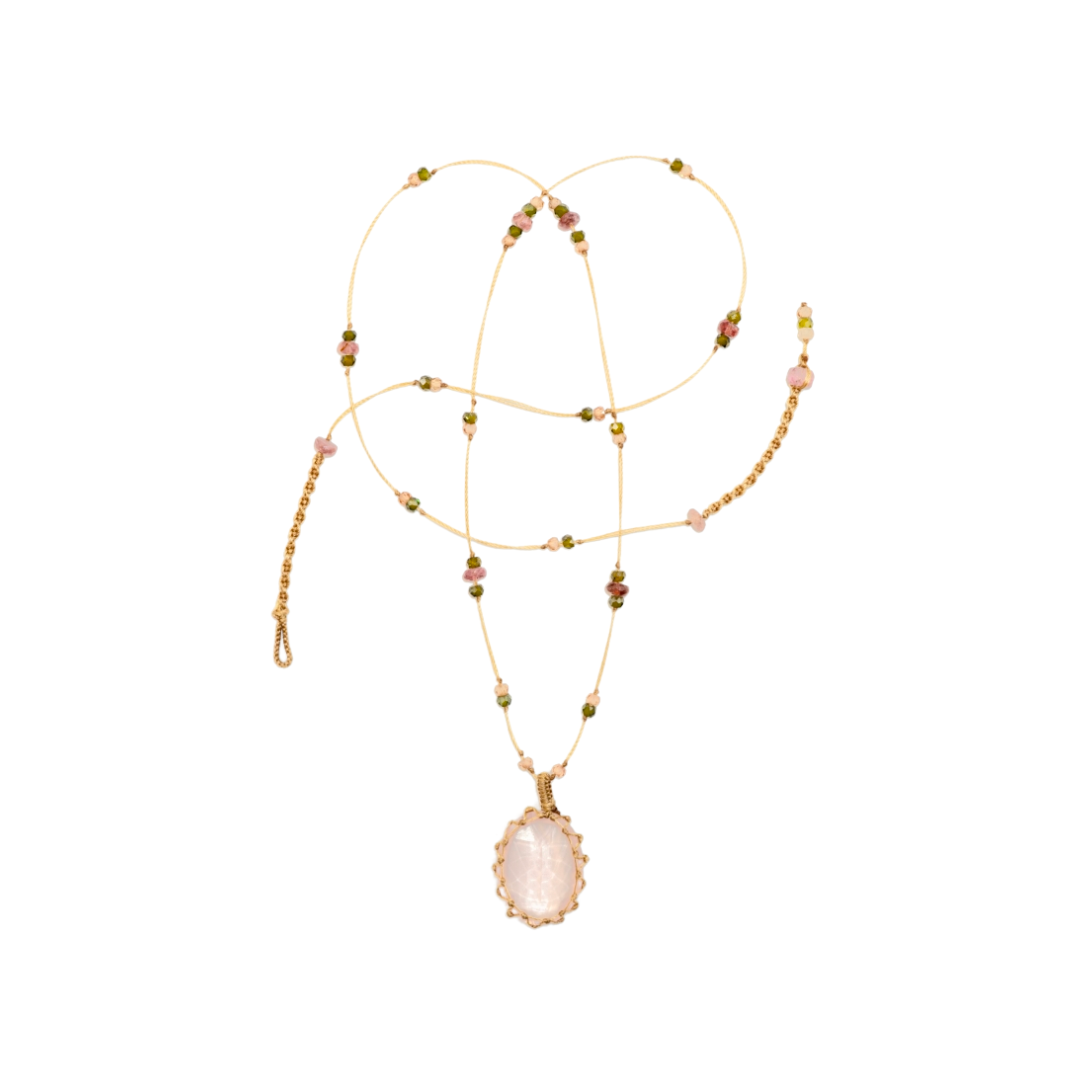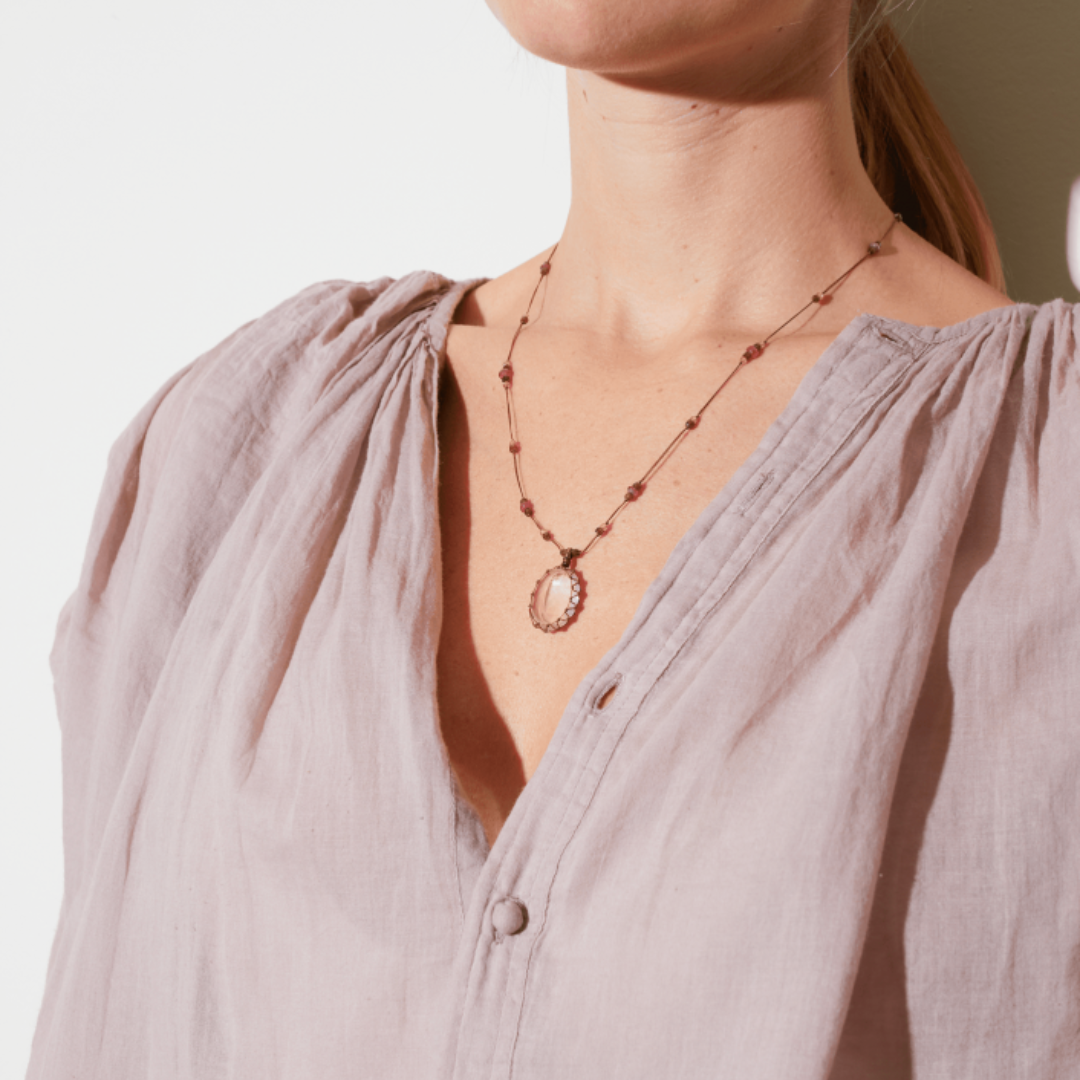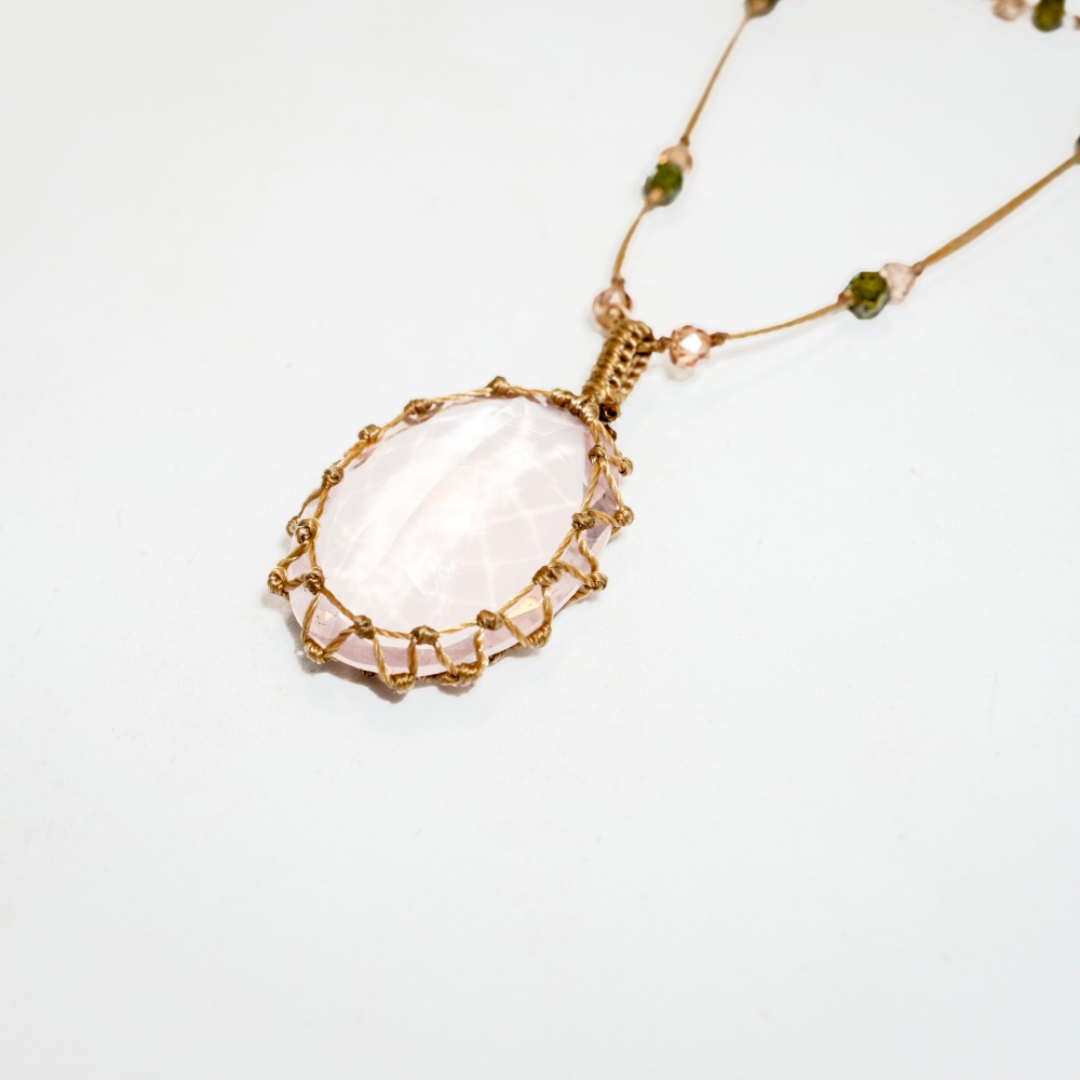 Tibetan pink quartz necklace
SHARING
Faceted pink quartz on a resistant beige yarn combined with pearls of tourmaline, emerald, tsavorite and zirconium.
Pink quartz is associated with heart, love, peace and sweetness.
It strengthens self-confidence and the ability to accept oneself as one is and soothes emotional wounds.
Jewellery made by hand.
Length: 54 cm
Thread colour: beige

Care tip: Resistant to fresh water. Avoid salt water, chlorinated water and any corrosive or abrasive products.