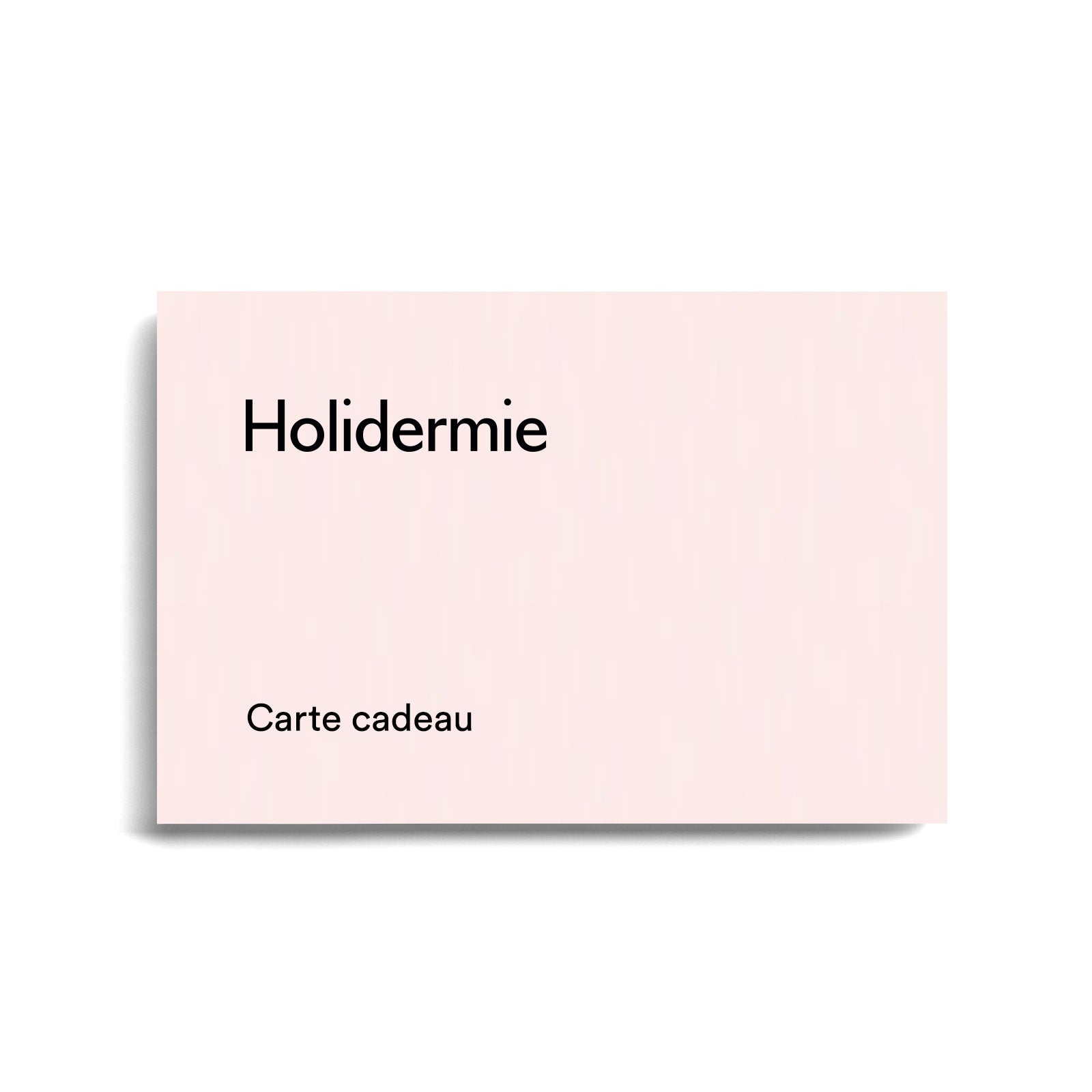 e-Gift Card
FAIRE PLAISIR SANS SE TROMPER
Offer one or more Holidermie products worth 40€, 80€ or 120€.
The e-Gift Card will be sent to you by email immediately after your order, so you can print it out or forward it to yourself by email whenever you want.
Our e-Gift Card is valid for 1 year on all products on the holidermie.com website* and can be used in one or more transactions.
*not valid for treatments at the holidermie loft