The Holidaymie Champs-Elysées Apartment
Just a stone's throw from the Champs-Élysées, Holidaymie has created a new space for pampering yourself. Book a relaxing treatment, an invigorating kobido or a draining Renata França massage, and treat yourself to a true interlude of holistic relaxation away from the hustle and bustle of Paris.
Appartement Holidaymie Champs Élysées is located at 21 rue de Marignan in Paris' 8th arrondissement. Metro Franklin D. Roosevelt.
We welcome you from Tuesday to Friday, from 10 a.m. to 7 p.m.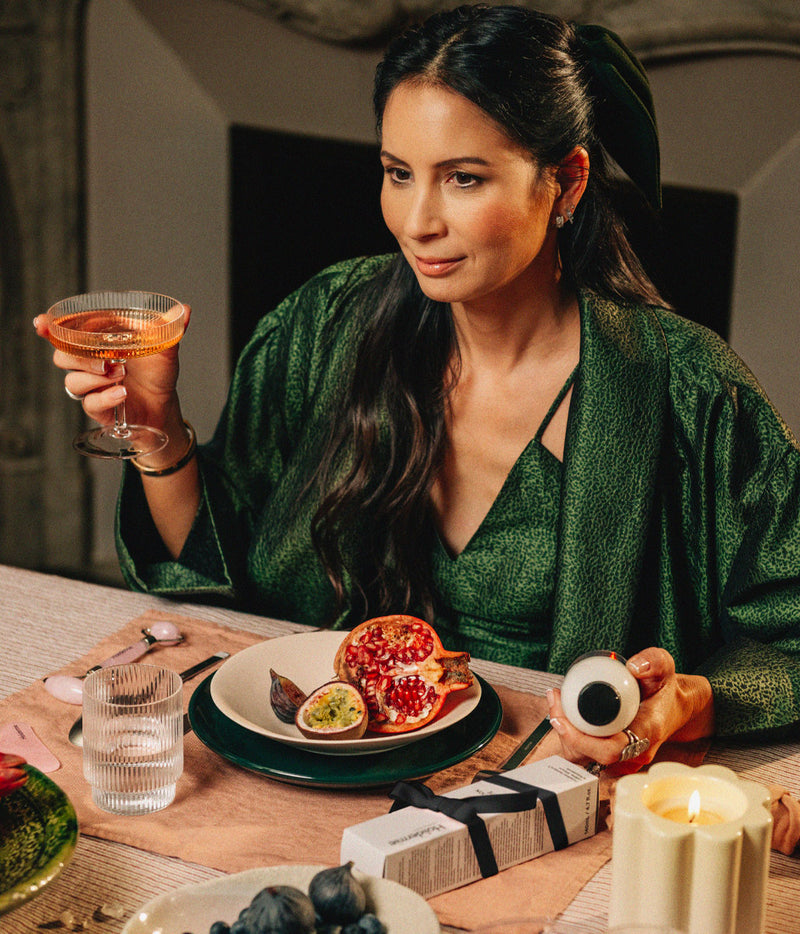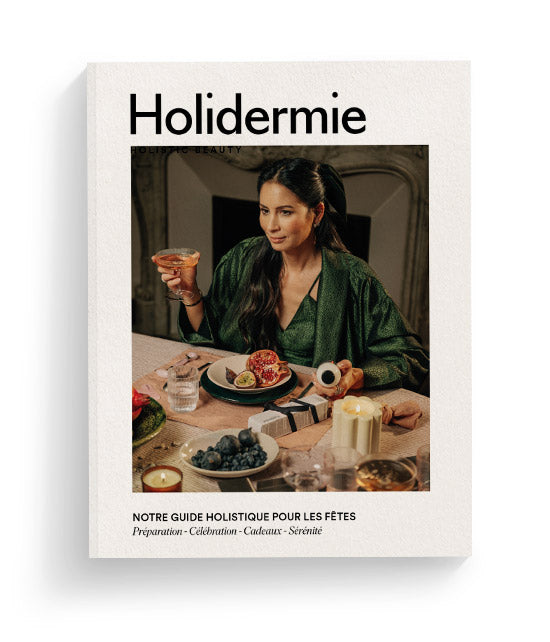 Notre guide holistique pour les fêtes
Welcomed within an intimate universe, accompanied by the melodious notes of crystal bowls, offer a unique sensory escape to your chosen person with our signature treatments. A gift voucher, valid for 12 months, will be sent to you for printing and gifting to your loved ones.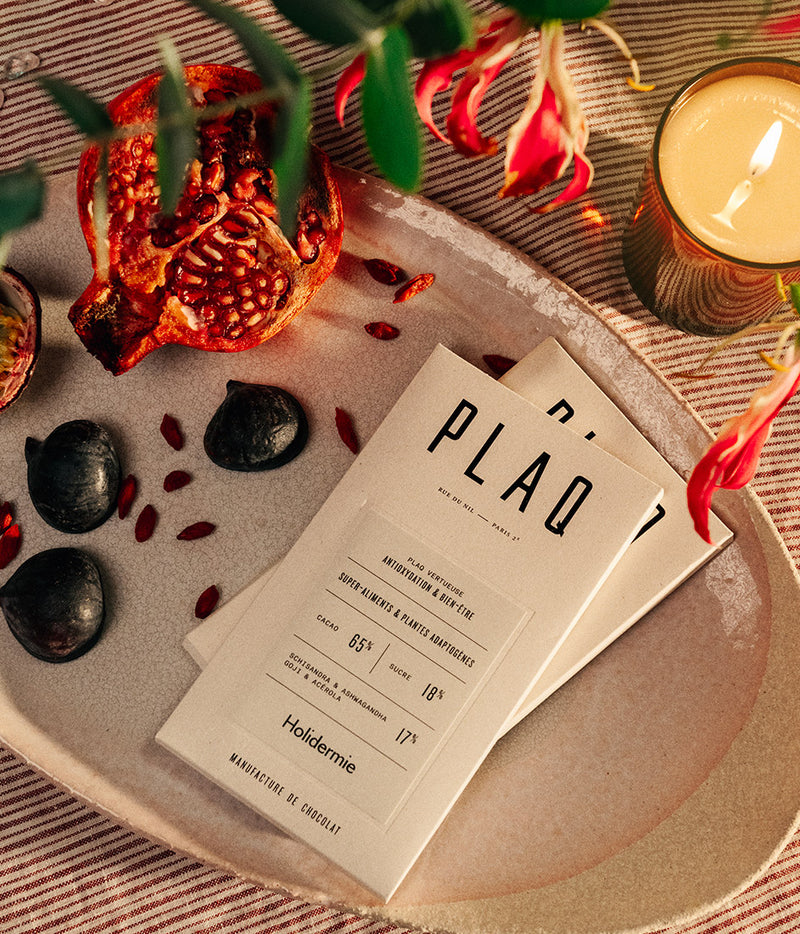 Une collaboration exclusive avec PLAQ
Découvrez notre collaboration exclusive avec Plaq, chocolaterie parisienne artisanale d'exception.

Une expérience mêlant le soin de la peau et la créativité gourmande à travers une tablette de chocolat Maya Mountain à 76% de fèves de cacao incluant notre poudre superfruits & adaptogènes ciblant l'antioxydation et l'énergie.

Son goût ? Acidulé fruité, floral, équilibré et rond.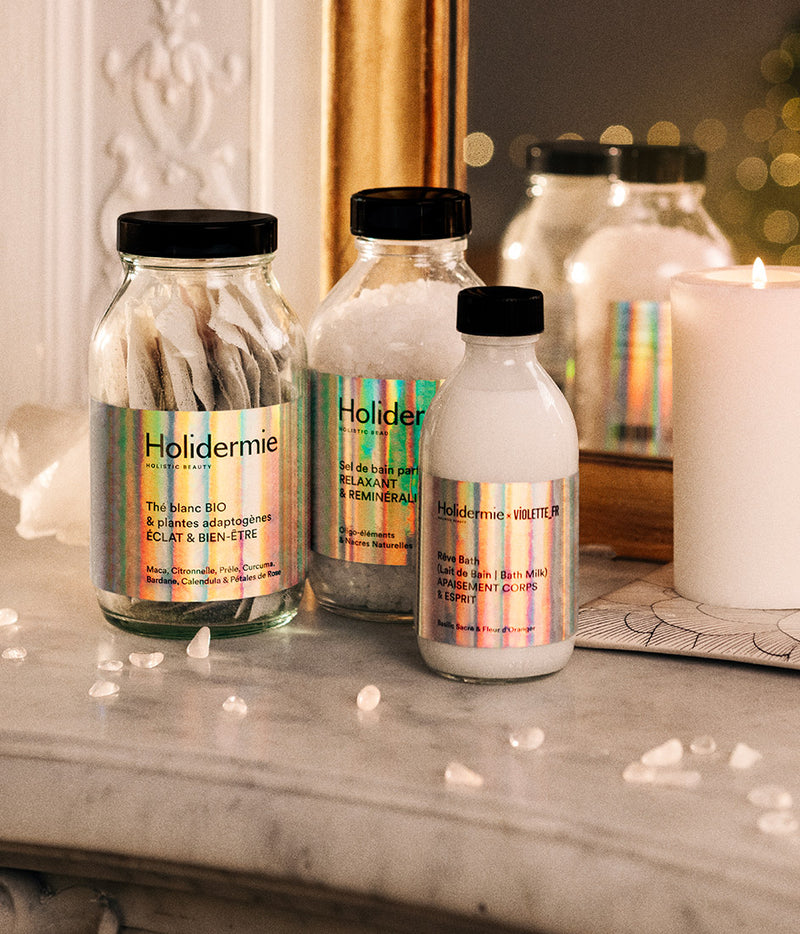 Une sélection exclusive de cadeaux bien-être
Welcomed into an intimate universe filled with melodious notes of crystal bowls, indulge in a unique moment of sensory escape with our signature treatments. As true holistic journeys, let yourself be guided by the reassuring and soothing hands of our HoliExperts in a beauty ritual that is equally effective and relaxing.
" L'outil de beauté, la bonne idée à glisser sous tous les sapins "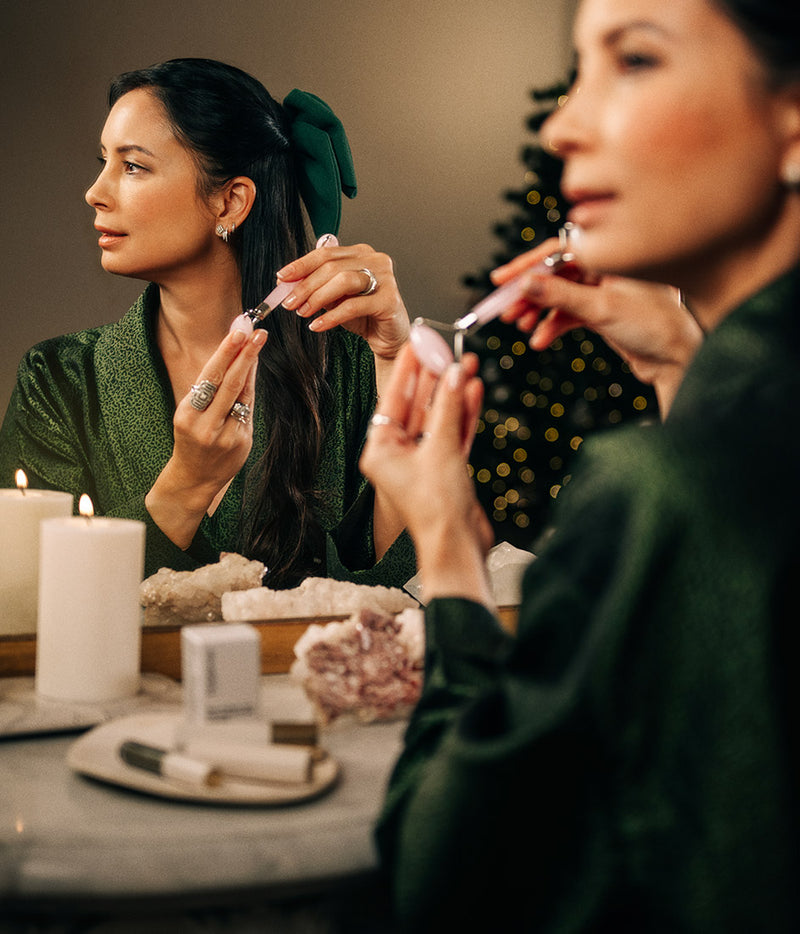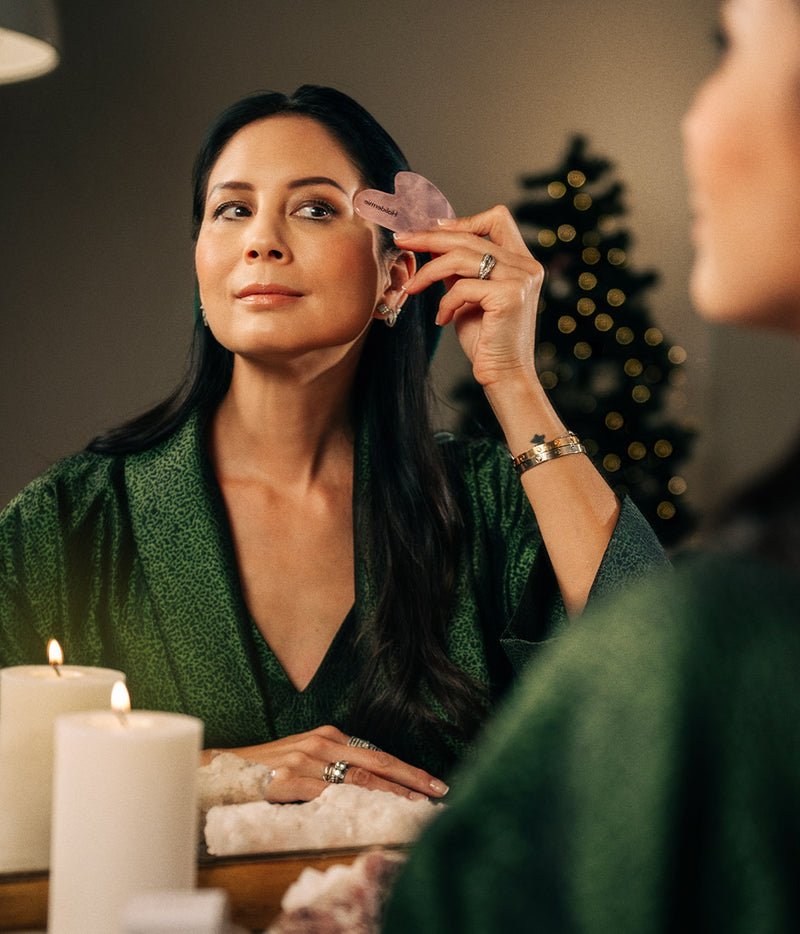 "The first Inside&Out cure Made in France combining detox and beauty nutrition"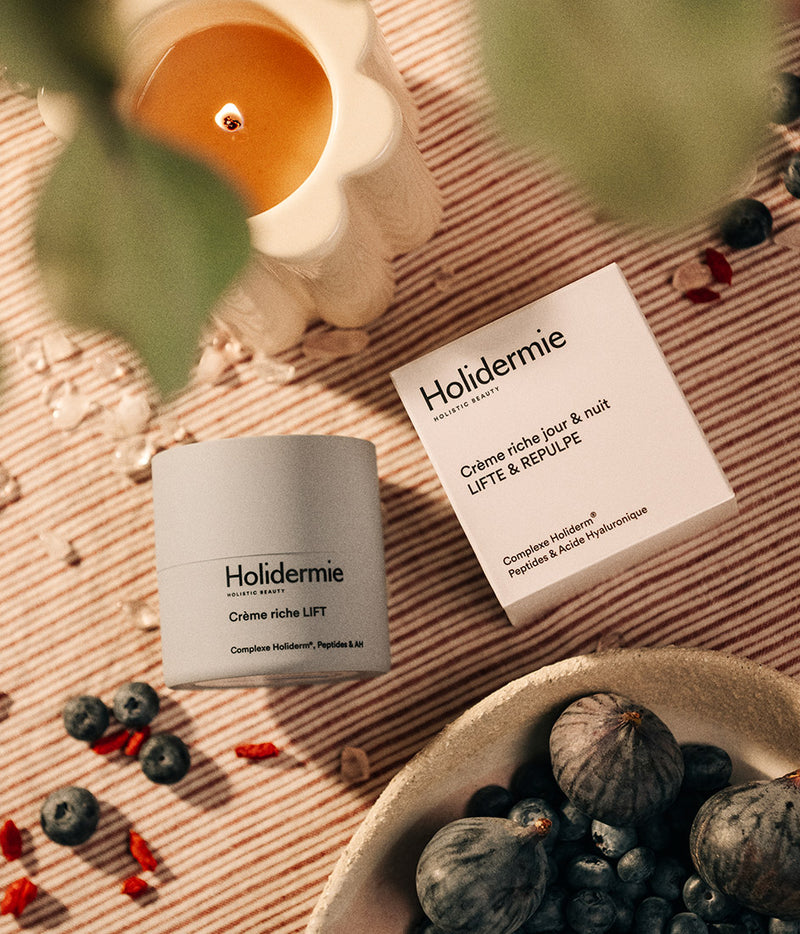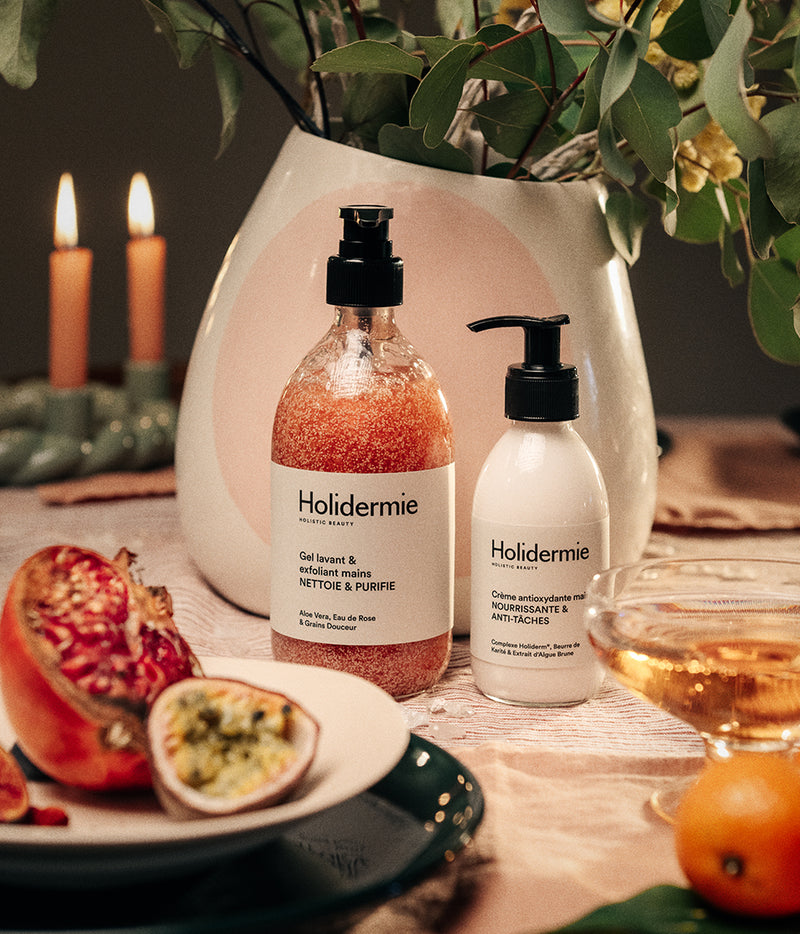 " Alliez gourmandise et belle peau avec nos cubes cacao et collagène "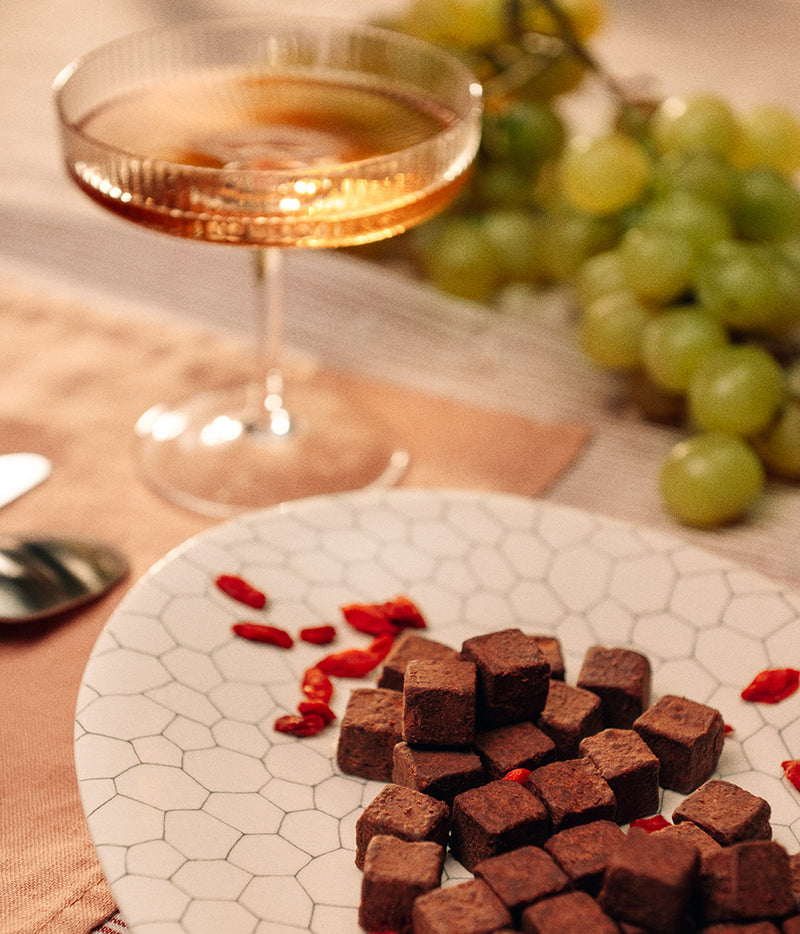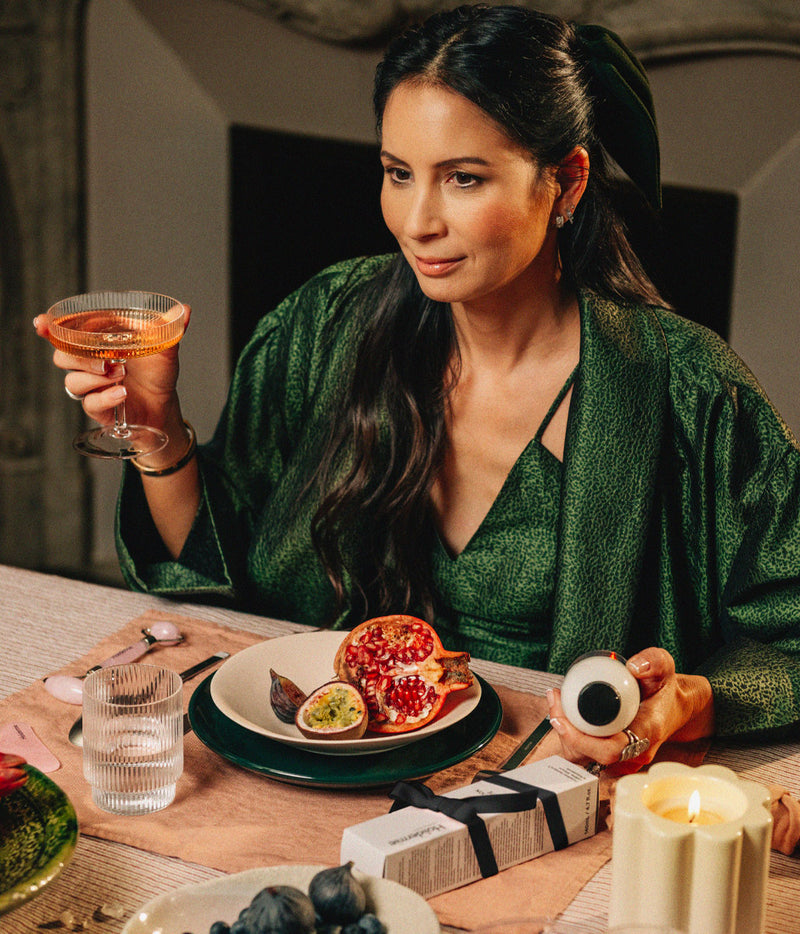 " Bougies, gourdes, purification de la maison... trouvez l'inspiration parmi notre sélection HoliMarket "