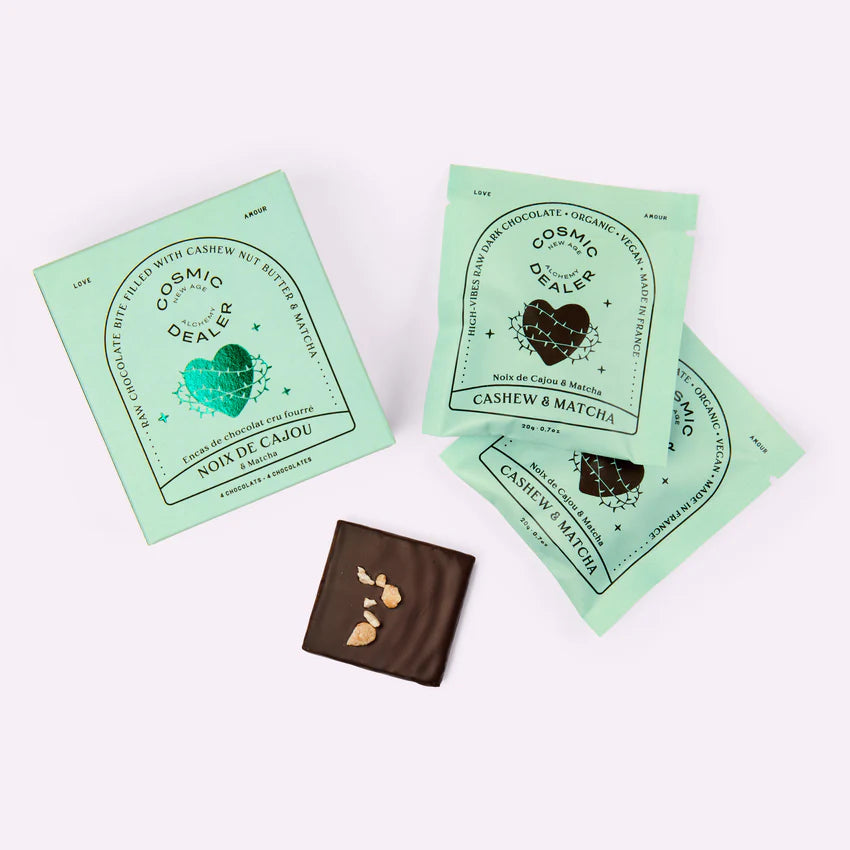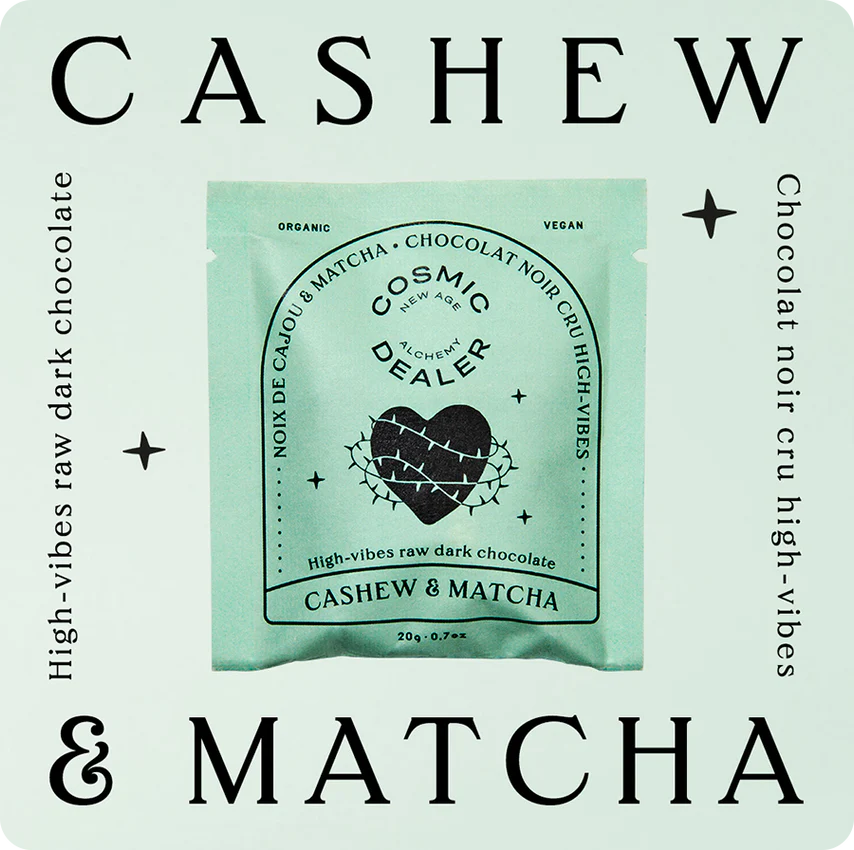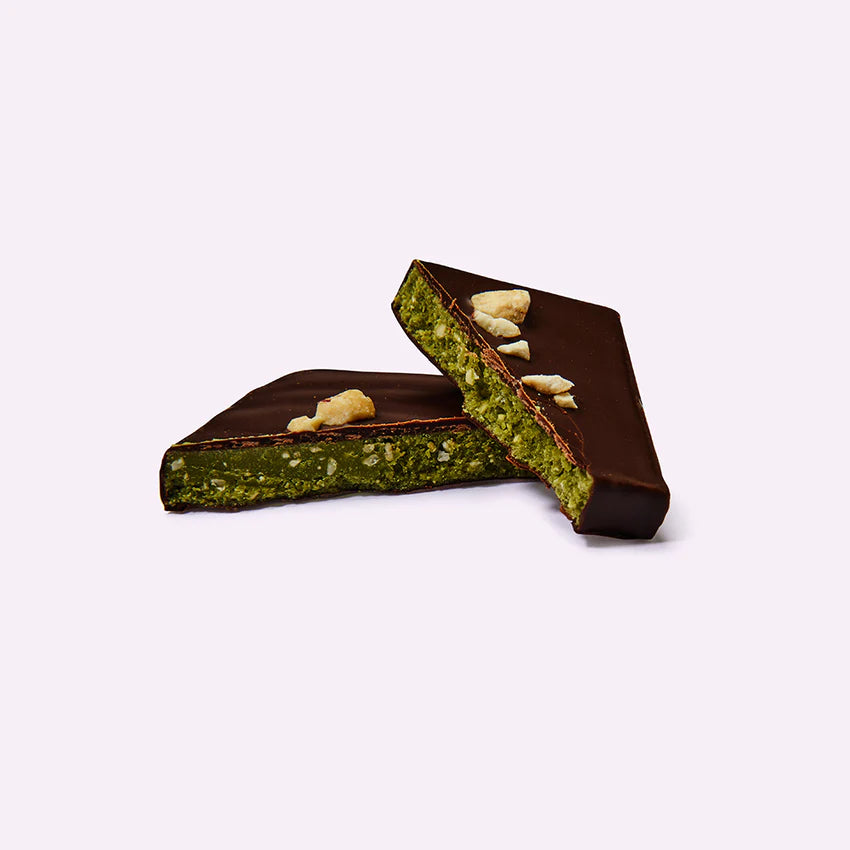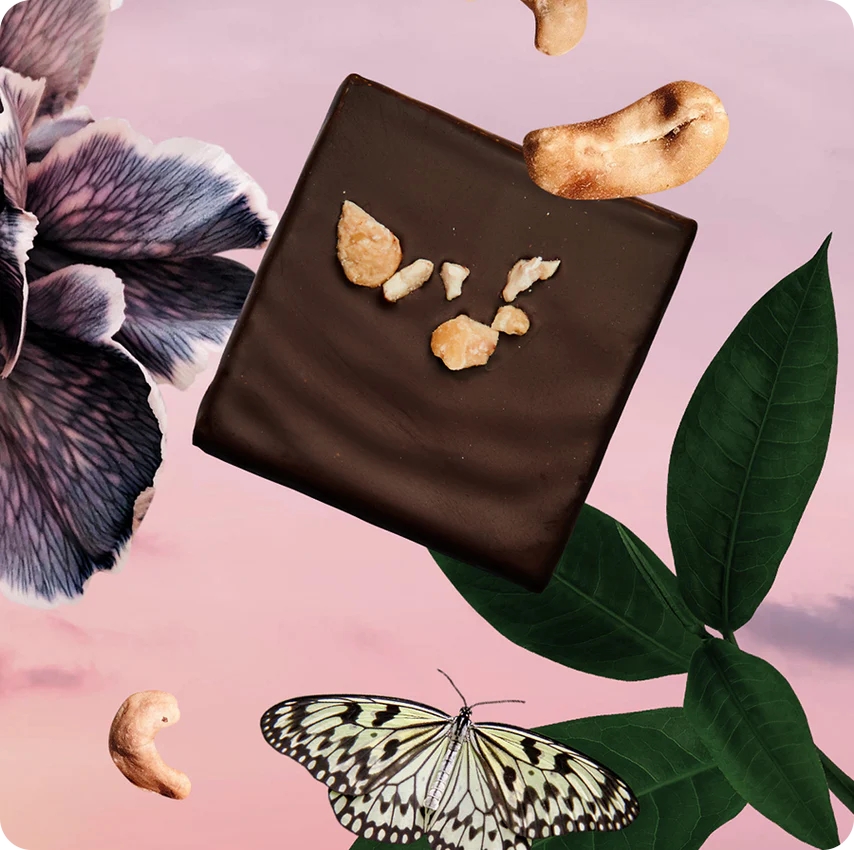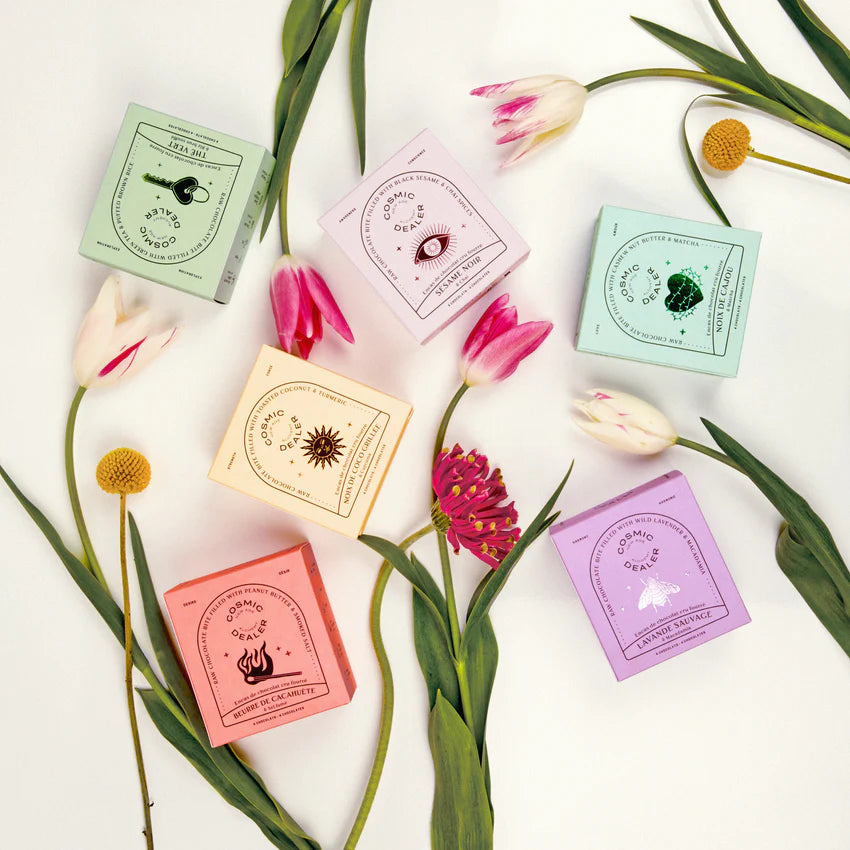 Raw Cocoa, Cashew & Matcha - 4 sachets
COSMIC DEALER
Vegan & Bio
Healthy cashew butter microdosed in matcha, all coated in raw dark chocolate 75%.
Only 2g of sugar or less per chakra from dates.
ENERGY INTENT: Love
Creamy alliances between cashew nuts and vibrant Matcha in a chocolate that evokes the jewel green color of the heart chakra. Try dipping it in your Matcha latte for a double dose of self-love.
Available in 6 different flavors.
🍵 Cashews & Matcha
🥥 Grilled Coconut & Turmeric
🥜 Peanut Butter & Smoked Salt
🖤 Sesame Black & Chai
🌾 Genmaicha & Brown Rice Soufflé
💜Wild Lavender & Macadamia
Ingrédients :
Purée de noix de cajou, chocolat noir cru à 75% cru (fèves de cacao, dattes), beurre de cacao cru, noix de cajou, thé Matcha.