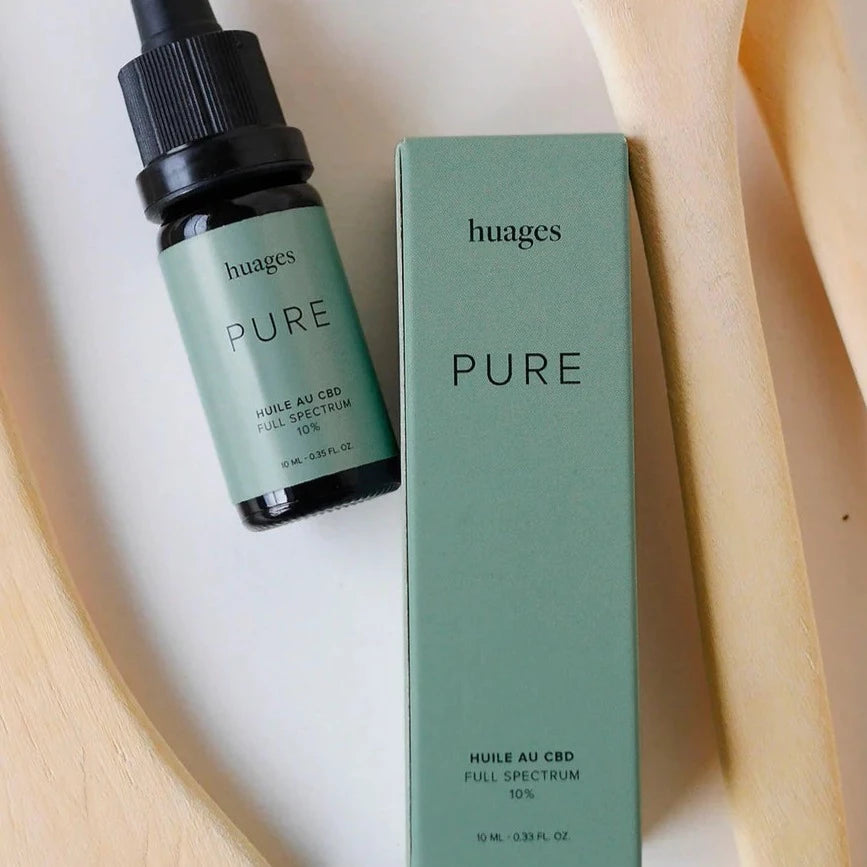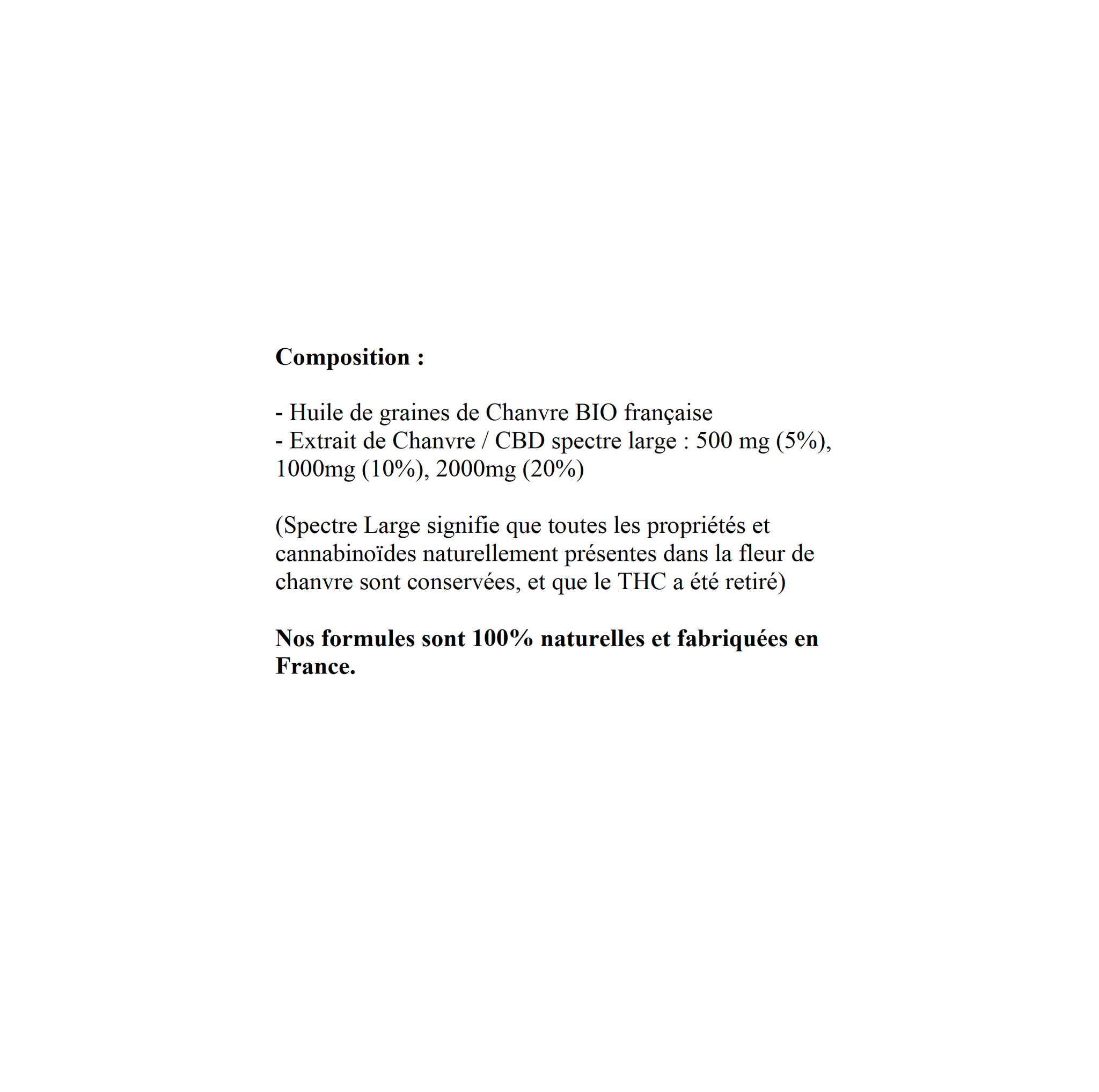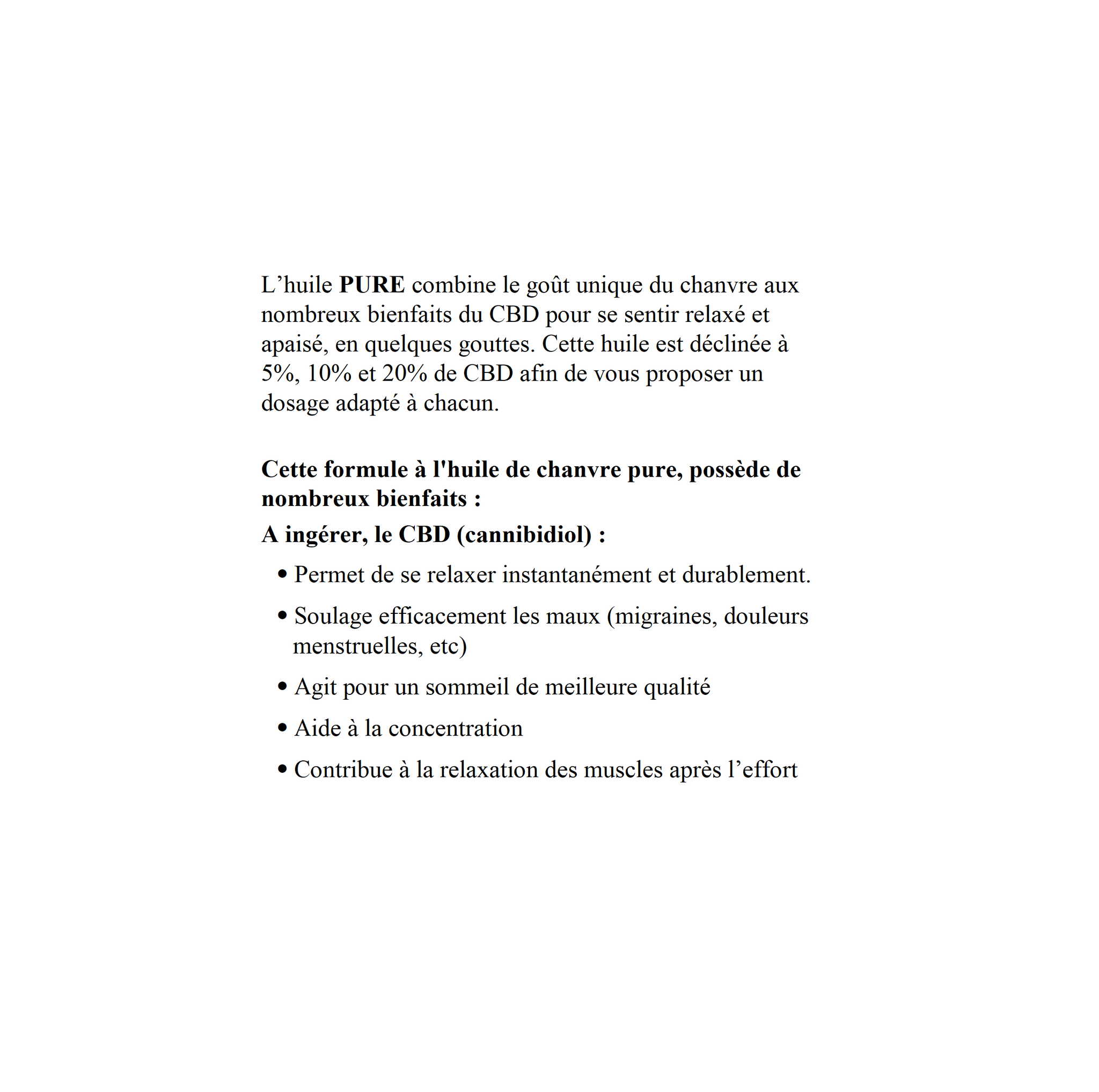 PURE oil - 10% oil
HUAGES
Discover PURE HUAGES oil with its unique taste and numerous benefits to help you feel relaxed and soothed, in just a few drops.
~Use~* Directly by mouth, by placing a few drops under the tongue. The sublingual route ensures rapid action: the blood vessels under the tongue absorb the product. The first effects can be felt between 5 and 30 minutes after sublingual administration.

* The oil can also be applied locally to the face or body muscles before massaging. * You can also mix it with a skincare cream or use it in culinary recipes!