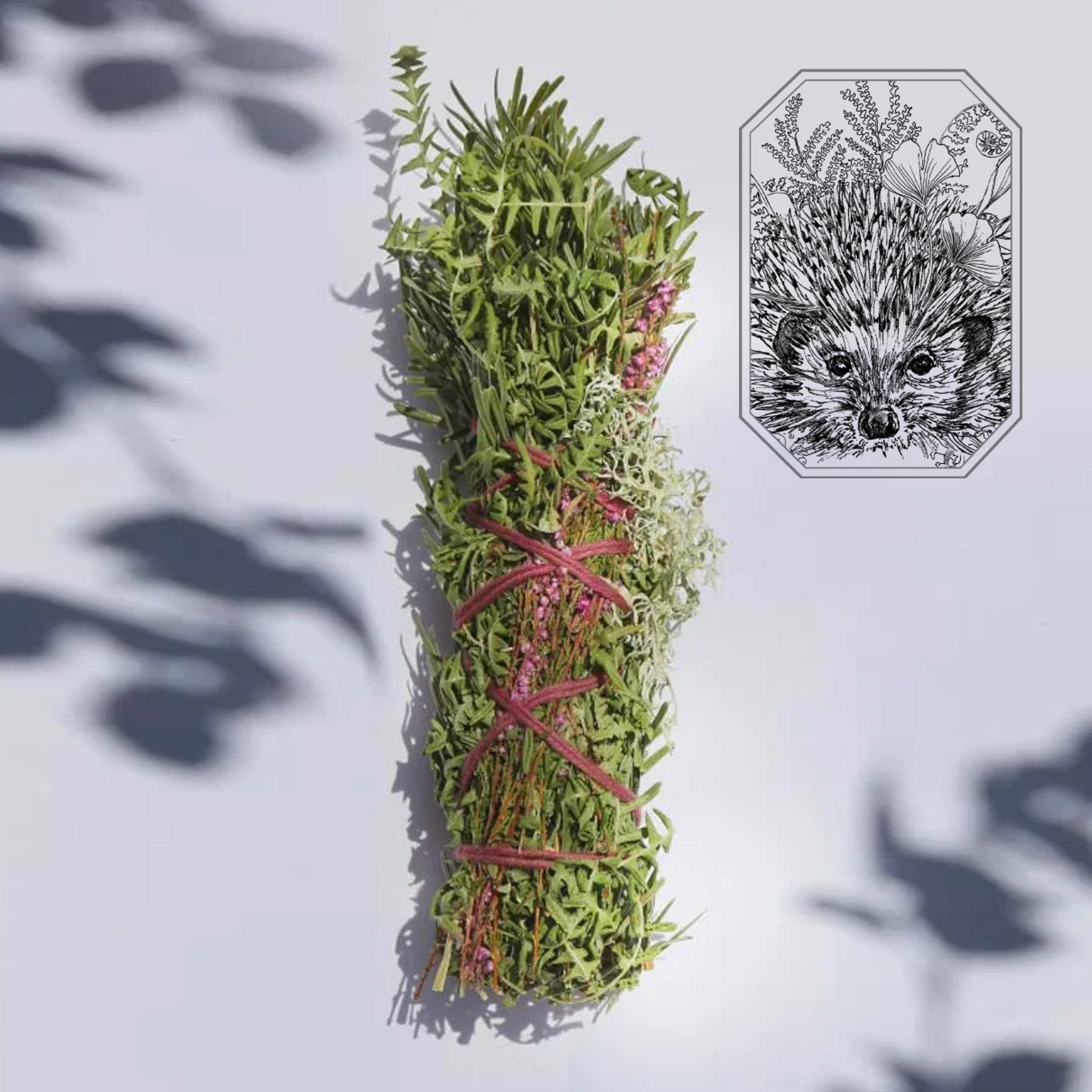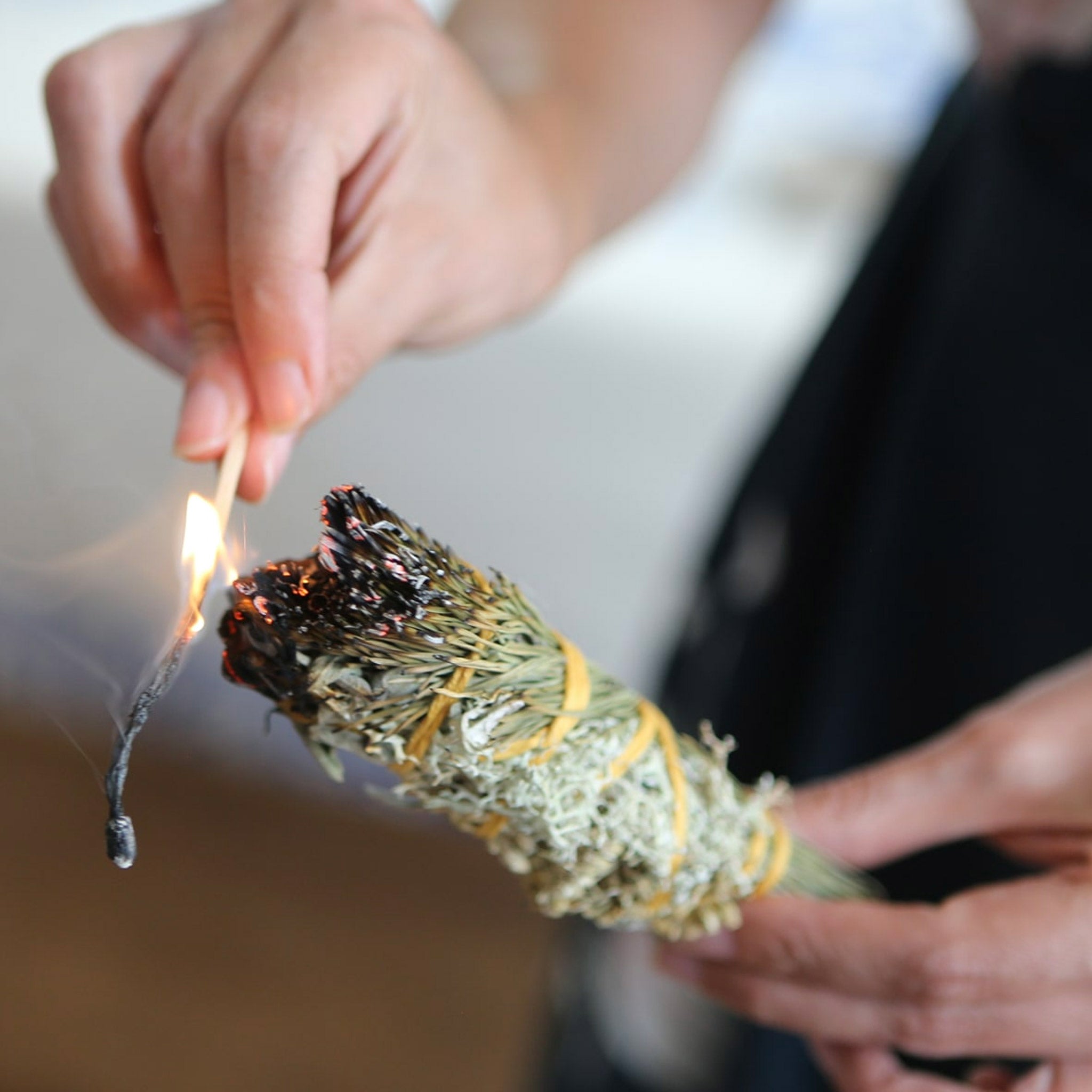 The Hedgehog bouquet
TOTEM nature
The energy of the Hedgehog bouquet is maternal, gently capturing the most subtle information, bringing it back to oneself to strengthen from within, tenderly.
Our fumigation bouquets are inspired by the traditions practiced by the ancients and come from organic wild pickings and from Périgord cultures carried out in biodynamics. They perfume and purify your space.
Organic cotton tie respecting the REACH specifications
To practice this new ritual, be sure to open a window to let out the air laden with impurities. Light your bouquet with a long match. After the appearance of an incandescence on the head of the bouquet, blow to extinguish it and let the beneficial smoke spread. If necessary, turn the bouquet back on. Move quietly, steaming bouquet in hand, around your space, along the walls and linger in the corners where the air is loaded with pollution. Do not walk over carpet without holding a cup underneath. Do not approach flammable products. Do not leave on unattended. Place the bouquet on a dish until it goes out on its own, or lightly crush the smoking part.
Ingredients from organic farming: Twigs of Abies pine-tree, fern, lichen.