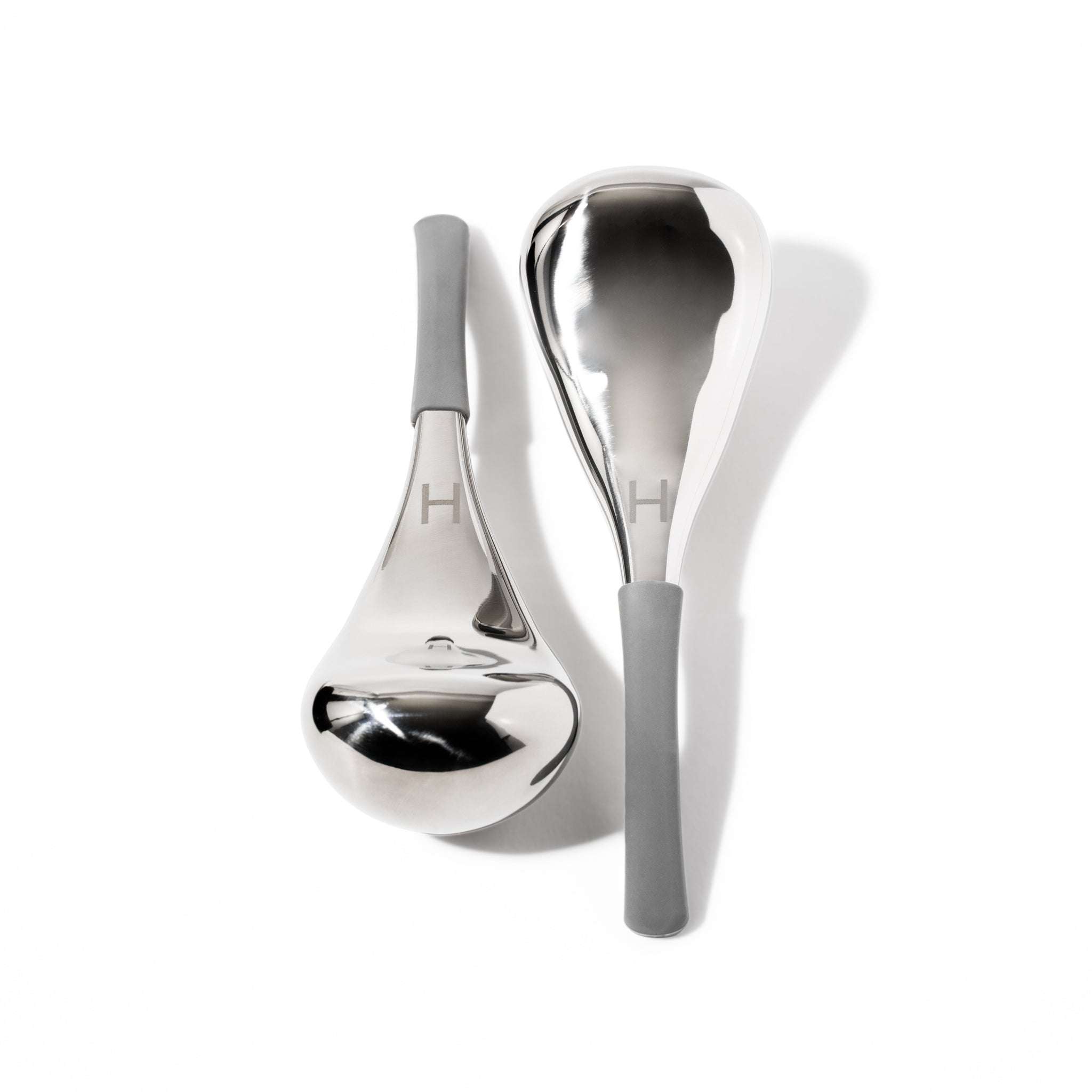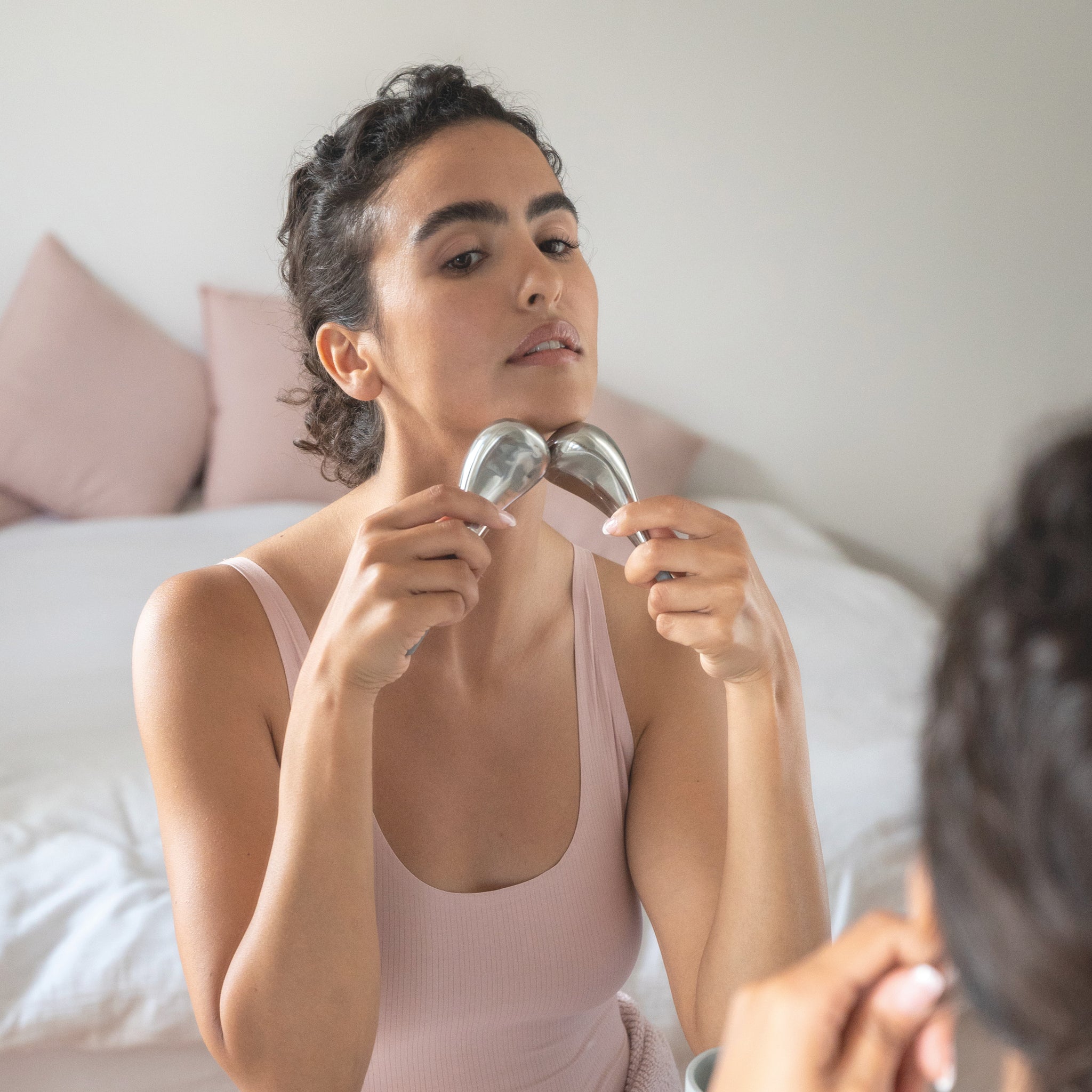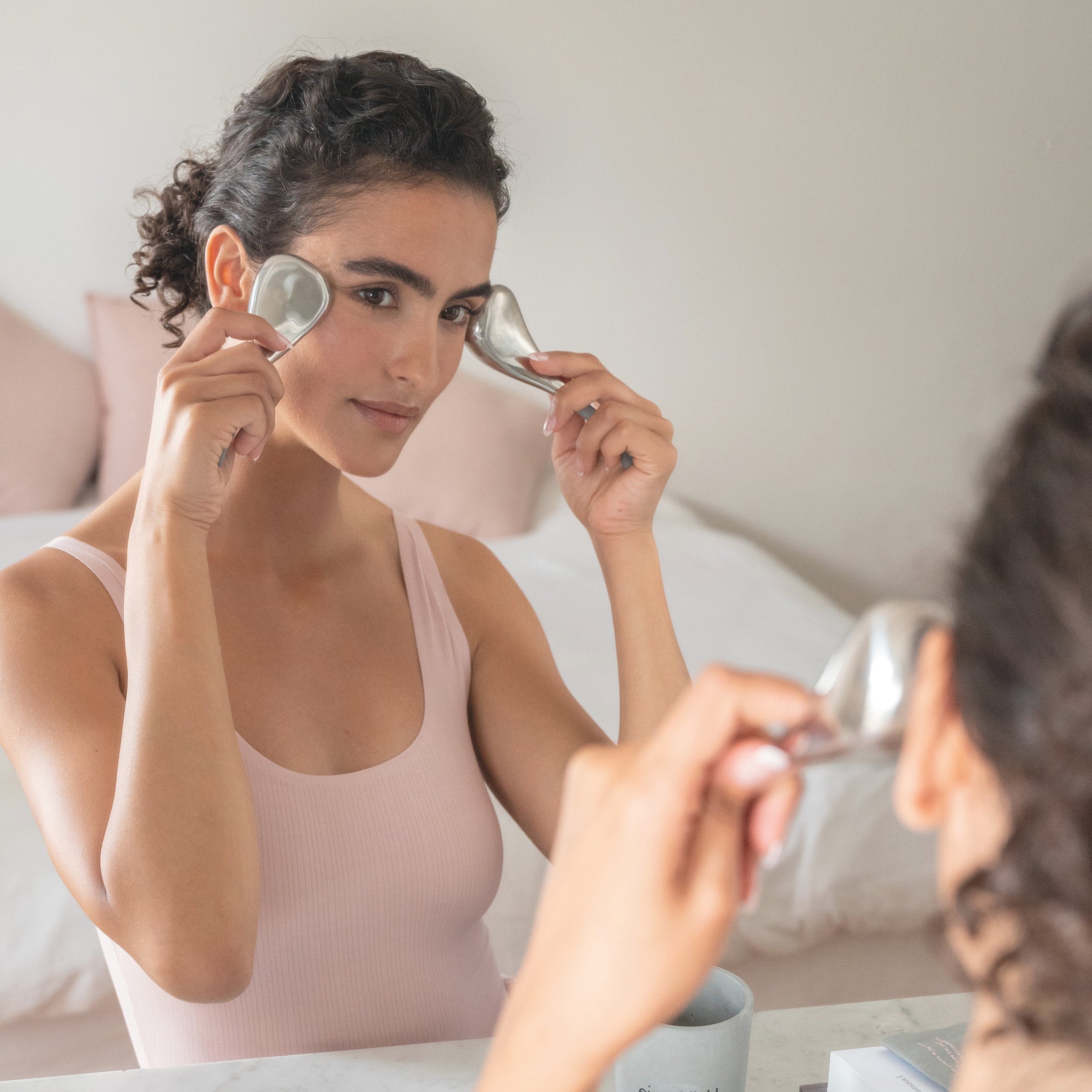 Cryotherapy face Globes
TENSOR & DECONGESTING
Holidermie Cryo-Lift Globes concentrate the exceptional benefits of cold, and their use allows an immediate action on the tissues: they deflate engorged areas including puffiness, tighten pores and firm the skin.
Suitable for all skin types*, they will be your daily partner for an instant skin boost!
Results:

• Improve lymphatic drainage and tighten pores
• Firm the face and tense the tissues
• Reduce redness and soothe the skin
Optimize the action with Holidermie Cryo-Fresh stick.
The product contains 2 globes and 1 pouch.
The Cryo-lift globes are accompanied by an exclusive self-massage protocol, created by our expert Facialist.
To take advantage of all the benefits of the globes, place them in their pouch in the freezer, 15 to 20 minutes maximum before your massage.
It is recommended to test your sensitivity to cold before use: the globes must cool you down, without burning or freezing your skin. If necessary, leave the globes for a few minutes at room temperature before use.
To be used on clean skin, and after applying a cream or oil.
The product has been specifically designed so that the temperature remains constantly optimal throughout the session.
After each use, clean the globes with soap and water, rinse with clean water and dry with a dry cloth.
Store them in their pouch, while waiting for your next relaxation session.
*The use of globes is not recommended on injured or damaged skin.
Stainless steel. The inside contains waterand alcohol. Silicone sleeves.
Use advice
Find out how to use the Cryo-Tensor Globes