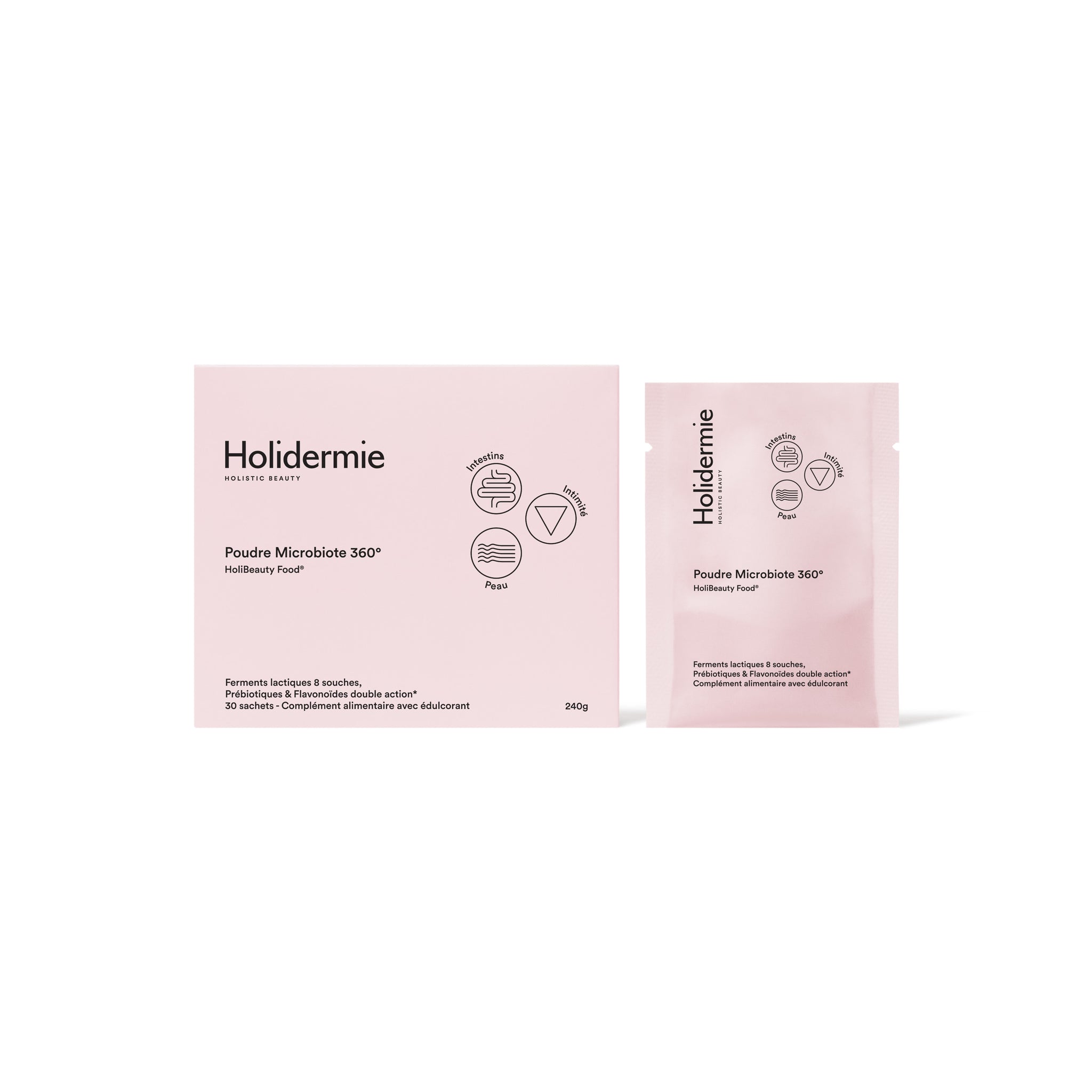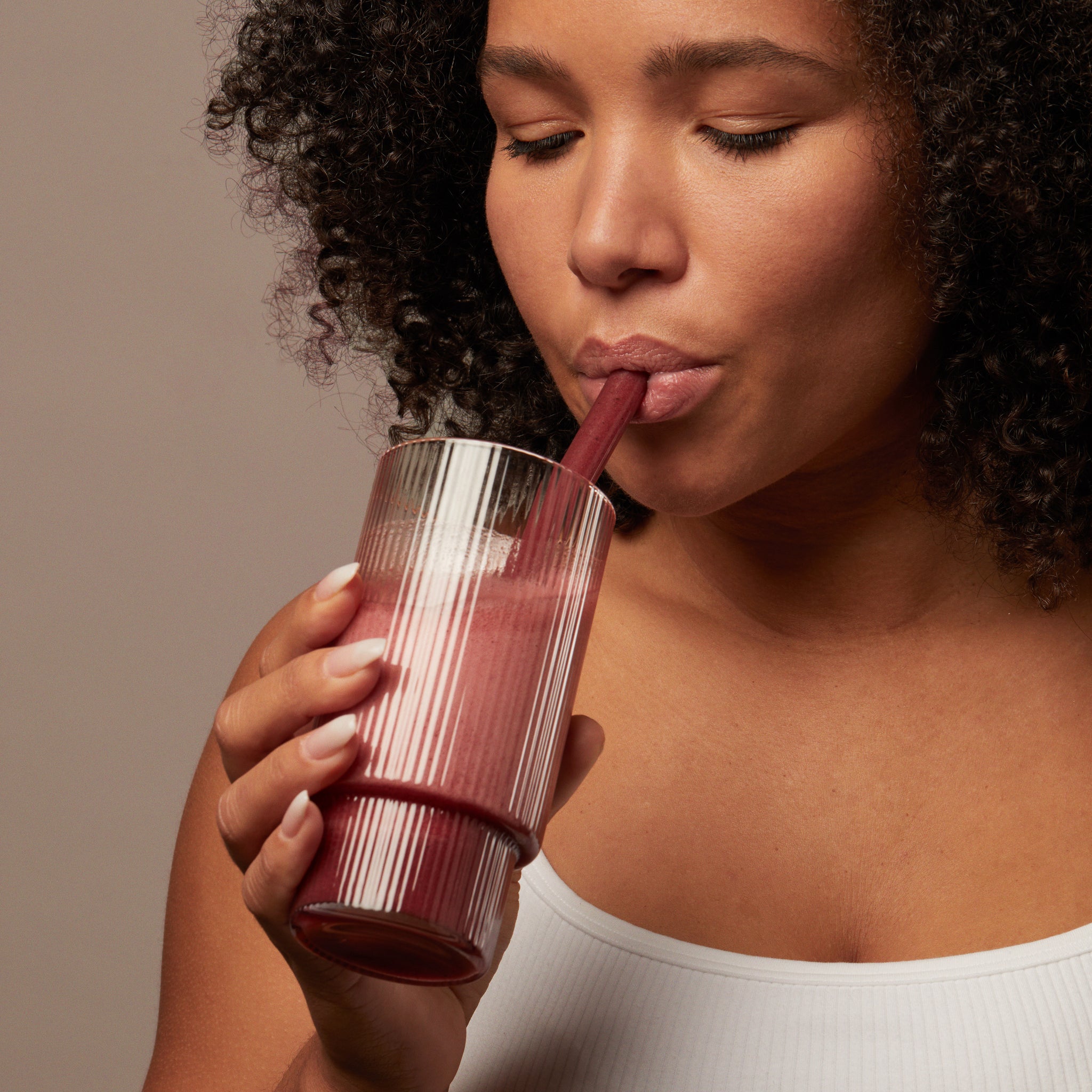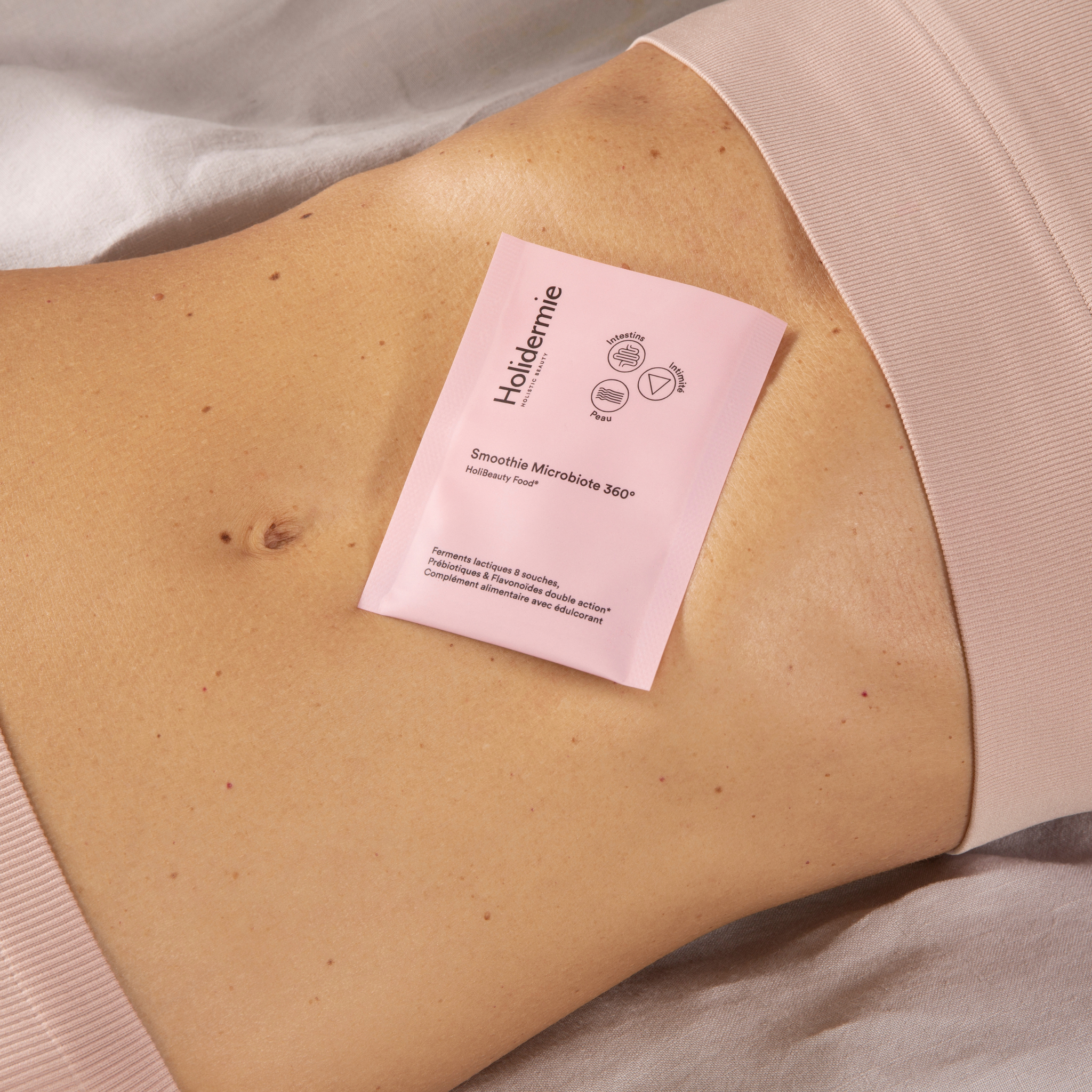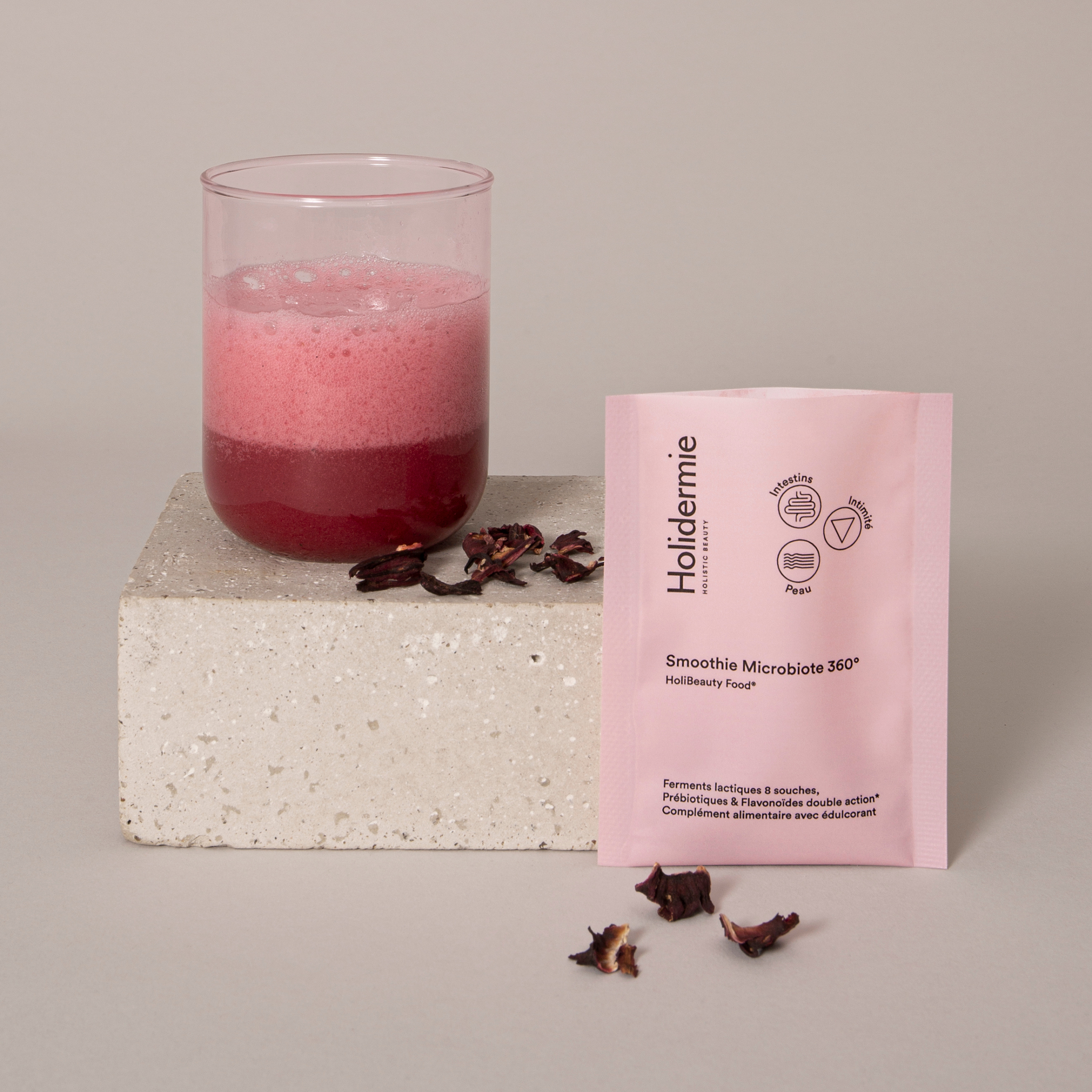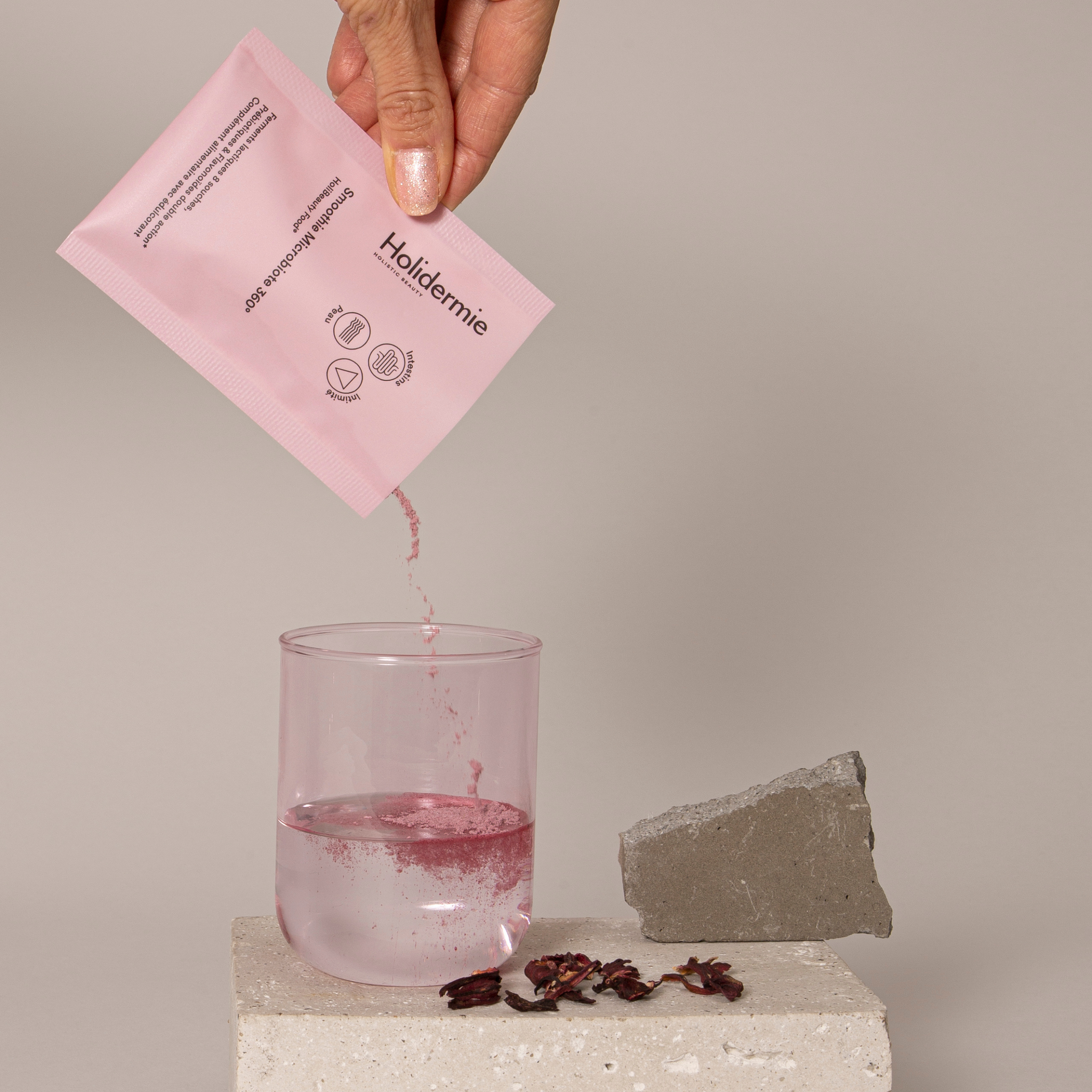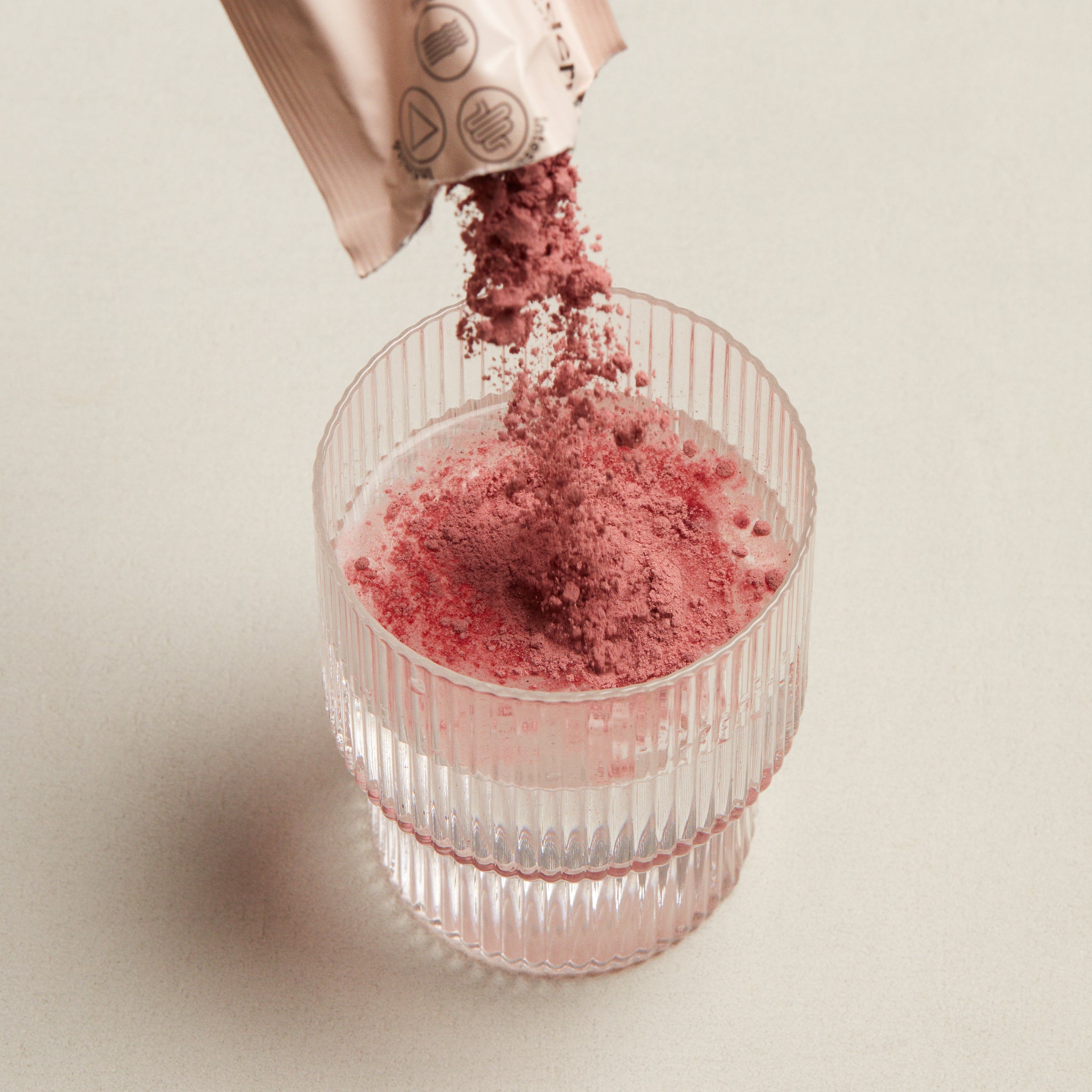 Global microbiota powder
DIGESTION, TRANSIT & INTIMACY
" The absolute shot for your GUT, 100% holistic "
Probiotics are useful live microorganisms that make up the oral, intestinal and vaginal flora. Holidermie has developed the Pro-Microbiota 360° Complex to preserve the balance of these three microbial florae.
Results:
• A facilitated, improved and regulated overall digestion
• Maintaining good circulation in the micro-vessels and increased vitality
• Easier digestion of lactose
• A balance of microbial flora (intestinal, oral, vaginal) for a healthy body
Optimize the action with our other Holidermie products for an optimal Inside & Out ritual.

Instructions for use:
Once a day, mix a sachet of Pro-Microbiota 360° Complex powder with 100mL of water then shake to homogenize to obtain a "smoothie" result, then taste.
Recommended duration of use:
Minimum 30 days, and ideally 1 months for visible effects.
Do not exceed the recommended daily dose. Food supplements cannot be used as a substitute for a varied and balanced diet and a healthy lifestyle. Keep out of reach of young children. Food supplement based on preparation of plants, vitamins, minerals, lactic ferments, and substances.
Precautions for use:
Not recommended for children, adolescents or women who are pregnant or breastfeeding.
Best taken with food

Rice flour, xylitol, organic hibiscus powder, guar and xanthan blend, natural hibiscus flavor, microbiomex, organic chicory dry extract 3.8:1, exhausted bourbon vanilla powder, blend of 8 probiotics (Bifidobacterium bifidum, Bifidobacterium longum, Bifidobacterium infantus, Lactobacillus acidophilus, Lactobacillus plantarum, Lactobacillus reuteri, Lactobacillus rhamnosus, Lactococcus lactis), amylase, lactase, natural garden mint flavor.
Core assets
Chicory is recognized as a powerful prebiotic that helps maintain optimal digestive comfort.
Lactic ferments preserve intestinal comfort and the balance of microbial flora.
Microbiome X® releases antioxidant flavonoids that act against local free radicals, for a reinforced intestinal barrier.
Directions for use
Dosage
1 sachet per day
Time of intake
Ideally in the morning, during breakfast
Preparation
Mix 1 sachet of powder in 100mL of water to obtain a homogeneous texture.
Duration
At least 1 month