Reflexology protocol
Inspired by traditional Chinese facial reflexology practices, this new holistic self-massage tool uses the acupressure point technique to relieve facial tension, relax the features and stimulate the organs of elimination while providing an overall feeling of relaxation.
Facial reflexology
Which zones?
The 23 energy points on the face.
When?
The 23 energy points on the face.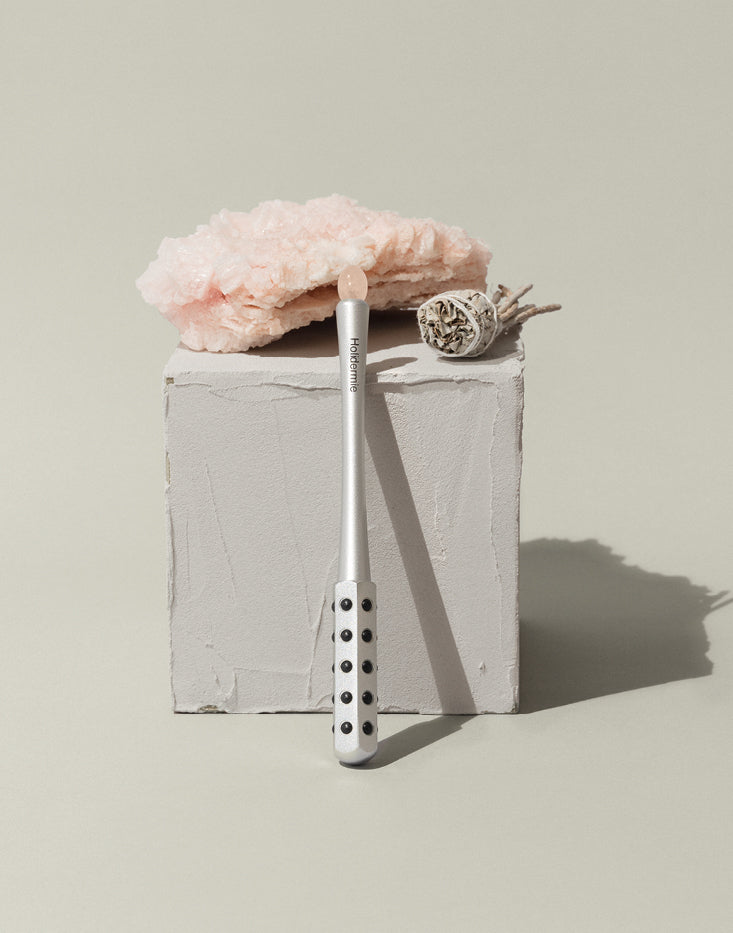 The self-massage tool at the forefront of your beauty
The Facial Reflexology Tool has a natural rose quartz stone tip to stimulate energy points and a roller head with germanium balls to tone the lower face and neck. Its use soothes facial muscle tension, relaxes the features, stimulates the organs of elimination and provides an overall feeling of relaxation.

In lithotherapy, rose quartz is linked to the 4th heart chakra and represents love. Its soothing energy promotes self-esteem, helps to relieve stress and restore emotional balance. The germanium beads provide relief and, thanks to a micro-percussion effect, promote tissue stimulation.
The benefits of facial reflexology

Revives the radiance of the complexion

Relaxes the features

Overall relaxation

Rebalances energies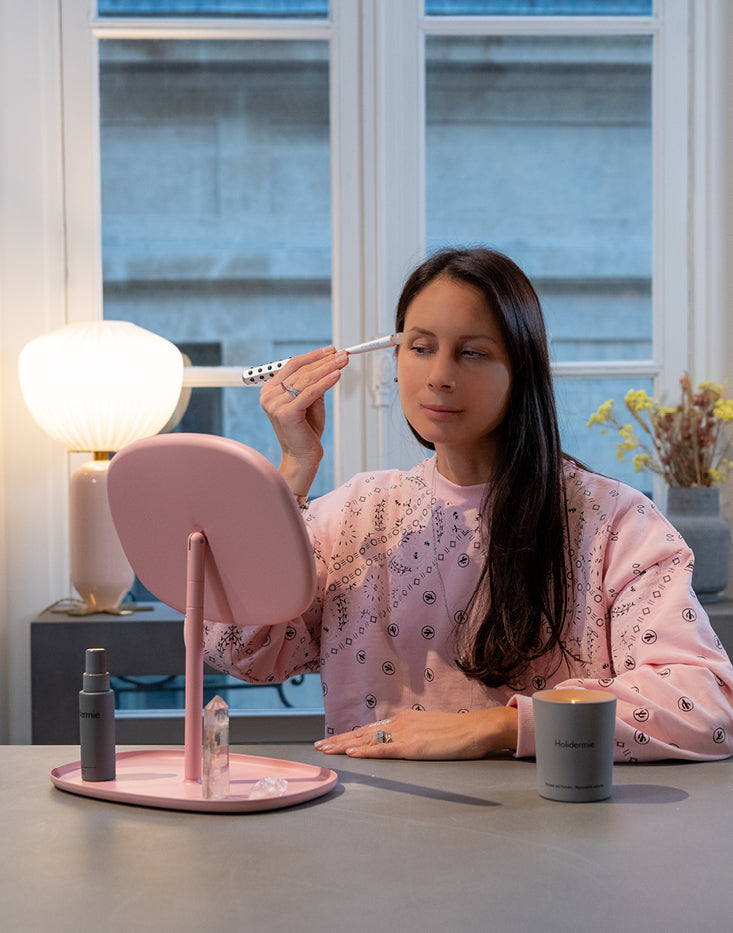 An exclusive 2 in 1 protocol:
Acupressure & Anti-aging massage
Through the stimulation of points promoting the inner cleansing and oxygenation of the tissues, this 100% natural method natural method works on the energetic balance of the body, the harmony of the spirit and the ageing of the skin via a simple, precise and targeted gesture, precise and targeted.

A true concentrate of expertise, this tool is accompanied by an exclusive self-massage protocol developed in collaboration with facialist expert Barbara Sand, to guide you and help you benefit optimally from the virtues of this new beauty gesture. of this new beauty gesture.

Lightweight, practical and easy to use, it slips easily into its protective pouch to take it everywhere with you.

The ideal holistic accessory to relieve the tensions of the day day and find serenity and calmness at any time, Inside&Out.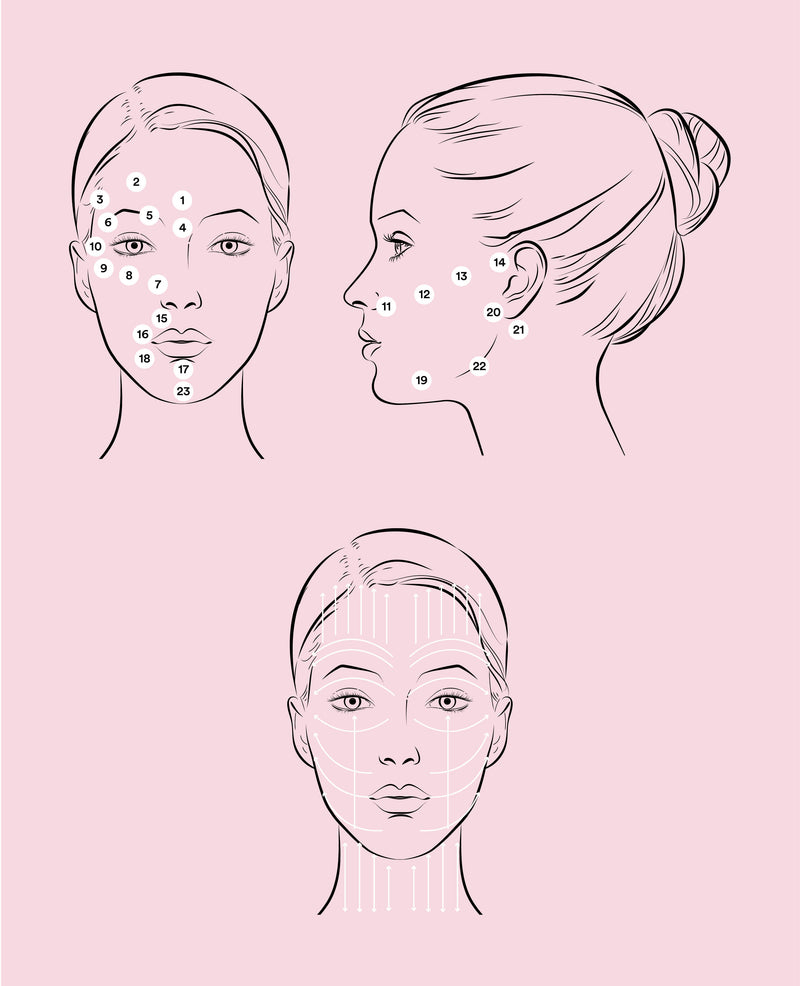 Facial reflexology
Inherited from traditional Chinese medicine, facial reflexology is a relaxation technique with multiple benefits. Renowned for its calming and relaxing effects, it provides a deep feeling of physical and psychological relaxation.

In addition to its soothing action, it also relieves also relieves certain everyday ailments: relieving a migraine, backache, soothe premenstrual or menopausal problems, or relieve digestive problems. It brings radiance to the face and harmonises the complexion through the relaxation it provides.

Valuable virtues which Holidermie has decided to share with you to share the benefits with you through its new ritual and well-being tool.
"Skin glows where energy flows"