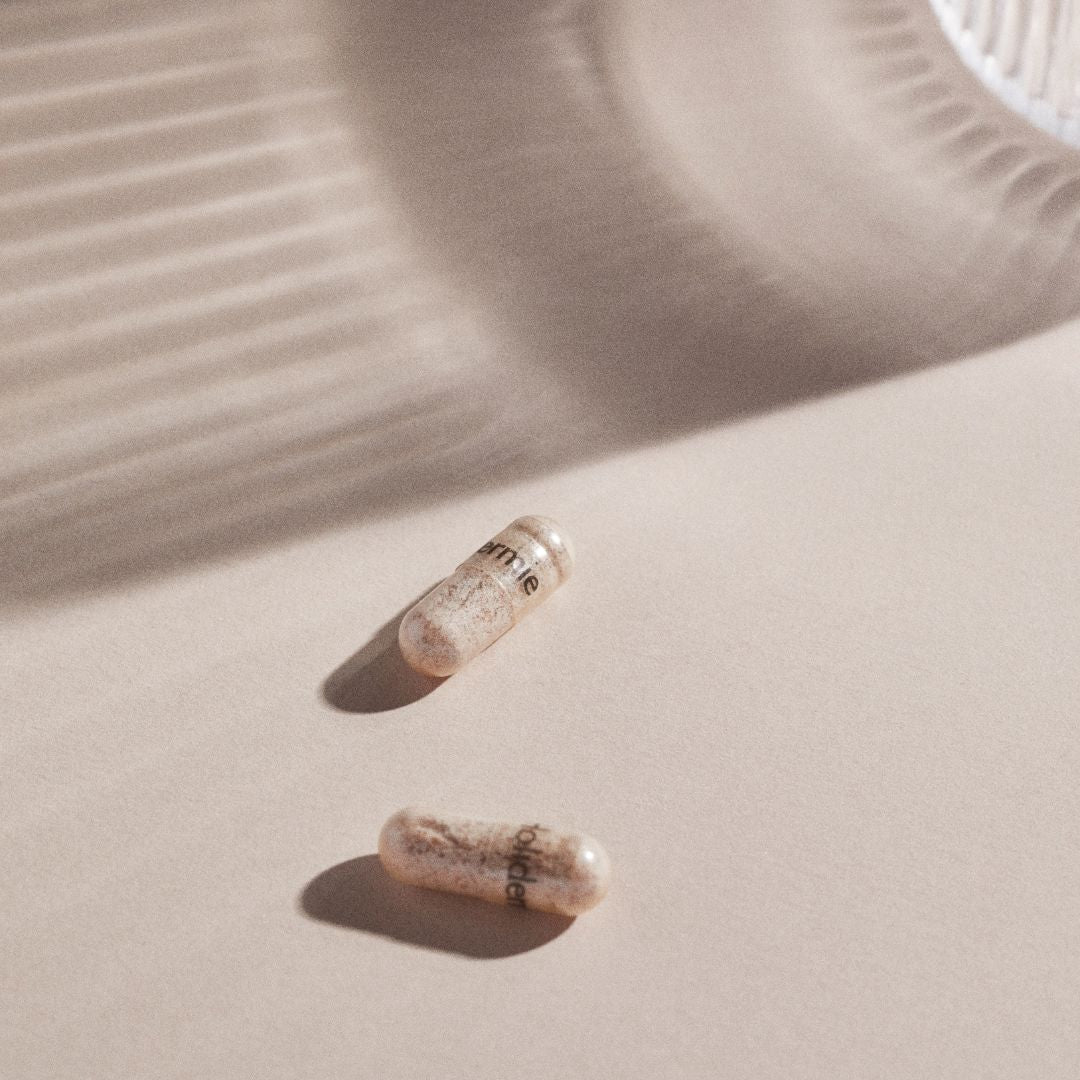 MENO-POWER Complex
BALANCE, SOOTHE & BOOST
"The only holistic food supplement dedicated to Menopause ♀ "
Do you feel any effects related to menopause and its hormonal changes?
The MENO-POWER Complex isa food supplement enriched with Cimicifuga + Ginseng + Sage, formulated to support women and boost their comfort during this transitional period.
- Regulates hot flashes and reduces night sweats- Reduces fatigue and helps the body resist stress
- Improves blood circulation, for light legs- Helps maintain good sexual relations
- Contributes to the maintenanc eof normal bone structure
For an optimal Inside & Out action, complete your ritual with:
- The COLLAGEN & HABooster
- The Intense Redensifying Serum and the LIFT Rich Cream (available from mid-October)
Instructions for use:
2 capsules per day

Recommended duration of use:
Minimum 30 days and ideally 3 months for visible effects. Food supplement based on plants and nutrients.Consume with a varied and balanced diet associated with a healthy lifestyle. Respect the recommended daily dose. Keep out of reach of children.
Precautions for use:
Not recommended for pregnant and breastfeeding women. Use in people on antidiabetic treatment is not recommended. Not recommended for people with liver problems.Seek the advice of a healthcare professional.
Ingredients:
Magnesium oxide, sweet clover aerial part dryextract (Mélilotus officinalis (L.)Pall.), Maca root powder (Lepidummeyenii Walpers), Sage leaf dry extract (Salvia officinalis L.),Capsule shell : hydroxypropyl methylcellulose, Dry extract of ginseng root andleaf (Panax ginseng C.A. Meyer), Dry extract of cimicifuga root (Cimicifugaracemosa L.), Cholecalciferol (vitamin D), Pyridoxine hydrochloride(vitamin B6).
Core assets
Cimicifuga Root Extract
Limits hot flashes associated with menopause and helps maintain a calm and comfortable menopause.
Sage Leaf Extract
Contributes to comfort and well-being during menopause and helps reduce night sweats.
Ginseng Root Extract
A plant with adaptogenic properties, helps the body resist stress and contributes to maintaining good sexual relations.
See nutritional information
Hide nutritional information