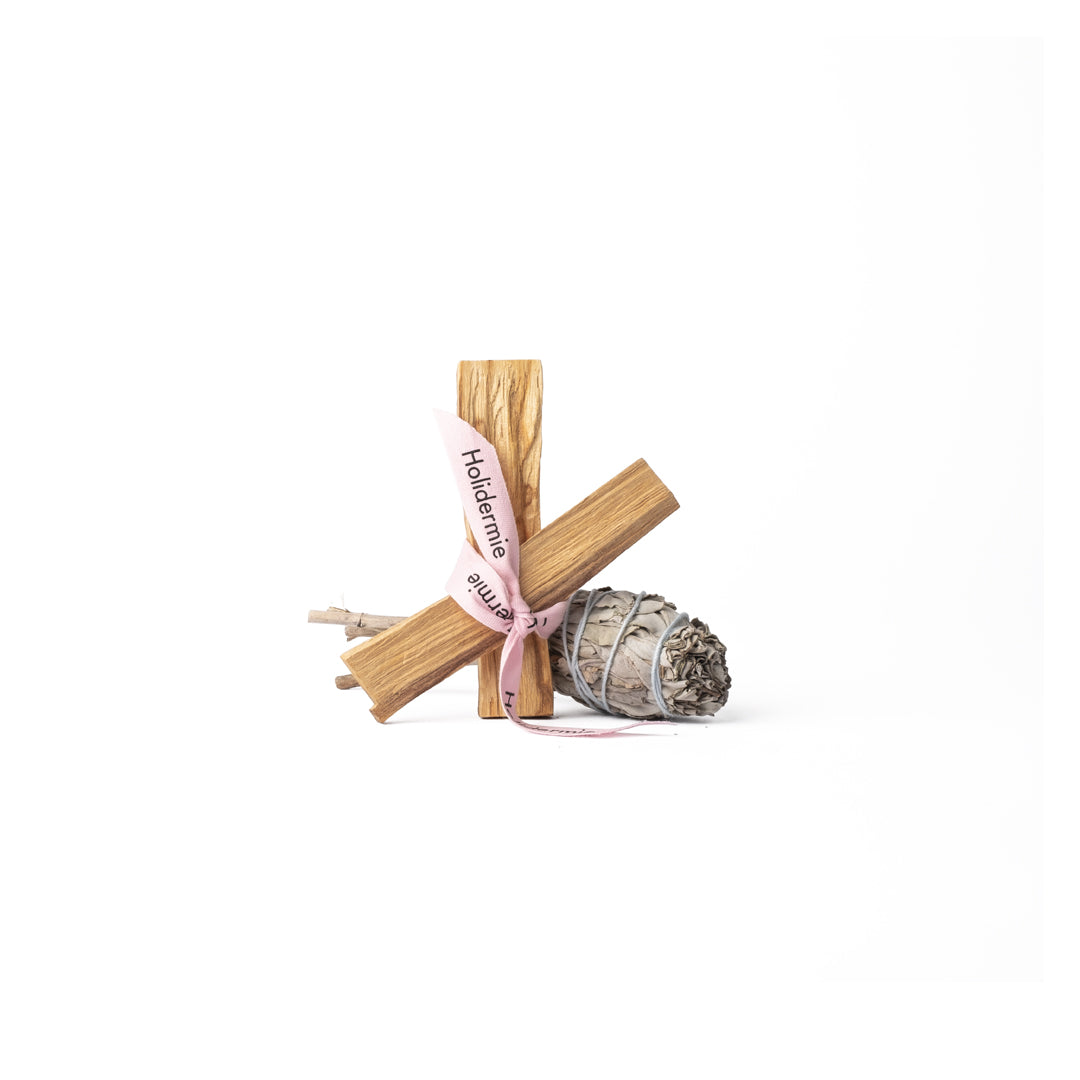 Energy Purification Kit
HOLIDERMIE
Palo Santo & Sage
The Palo Santo meaning «sacred wood» is a tree native to Peru.
It has been used for centuries in the ancestral cultures of Latin America for its purifying and soothing properties.
It helps the body and mind to free themselves from tensions and improves the feeling of well-being.
At home, it eliminates accumulated energies and protects against negativity.
When to use his Palo Santo stick?
In case of stress or before sleep to allow the mind to subside.
Before a meditation or yoga session to harmonize the energies of her space.
To purify its kit of stones, a place or an object.
The White Sage, «salveo» in Latin which means «cure» is a plant native to North America.
It is known for its medicinal properties and is used by Native American peoples in ceremonies and rituals.
It plays on the emotional and physical well-being on a daily basis by helping the harmony of energies.
In one place, it reinforces positive energy by dissipating energy loads and tensions.
When to use your White Sage Stick?
During Rituals to open his sacred space.
Daily to eliminate negative energies in his living place.
To purify its kit of stones, a place or an object.
Purification ritual:
Light one end of your stick while holding it over a suitable container.
Let it burn for a few moments then blow on the flame to extinguish it.
To purify your stones, pass them through the smoke of your stick.
To purify your living space, spread the smoke from your stick in every room.
Palo Santo and White Sage